In his previous life, Jeff Bloom was a jockey. But at no time during his riding career did Bloom enjoy a ride like the one he's on with Midnight Bisou.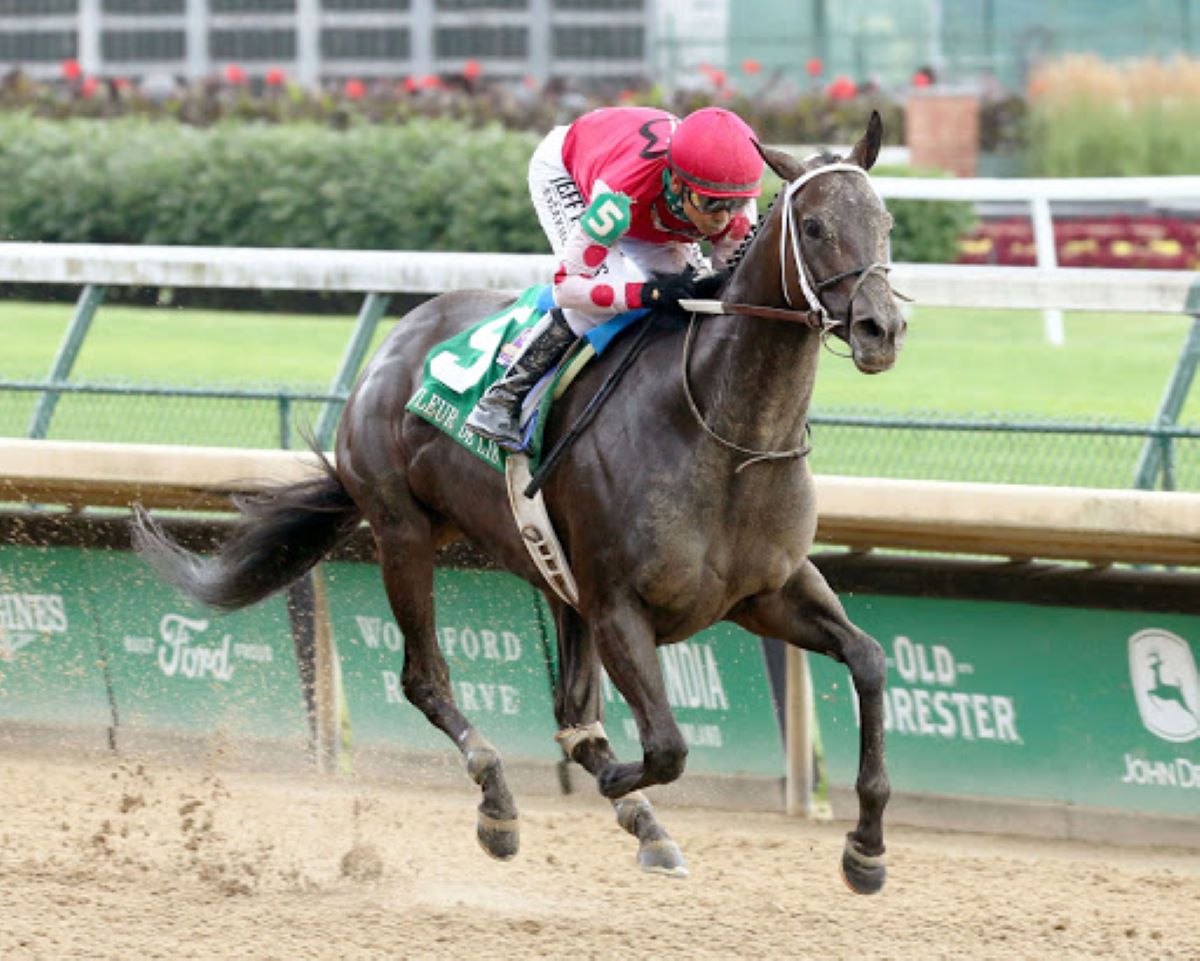 Bloom owns the 5-year-old mare in a partnership with Madaket Stables and Allen Racing, and the ride has been so enjoyable, they've extended Midnight Bisou's career. That's why you'll see her as the prohibitive favorite to defend her Personal Ensign title Saturday at Saratoga.
The Grade 1, 1 1/8-mile Personal Ensign is one of three Grade 1 races and five stakes races on Saturday's loaded Saratoga card. The race also doubles as a Breeders' Cup Distaff "Win and You're In" race. For Midnight Bisou — who is already in the Distaff via her June Fleur de Lis victory — it doubles as the scene of one of her greatest hits.
There are 13 hits – Midnight Bisou's career victories – to choose from here. Five of those victories came in Grade 1 races, all on different tracks. There's the Grade 1 Ogden Phipps at Belmont Park. The Grade 1 Apple Blossom Handicap at Oaklawn Park. How about the 2018 Grade 1 Cotillion at Parx that featured her career-best 118 Equibase Speed Figure?
Of course, you never forget your first. For Midnight Bisou, her first Grade 1 win came in the 2018 Santa Anita Oaks.
Last Year's Personal Ensign Defines 'Photo Finish'
Midnight Bisou made last year's Personal Ensign her personal plaything. After an enthralling stretch duel that confounded even long-time track announcer Larry Collmus, she beat 4/5 favorite Elate by a nose in what was one of 2019's greatest races. Bloom said the delay awaiting the photo finish of that race filled him with "sweat and anxiety." Her 104 Beyer Speed Figure that day was a career-best, and the victory was Midnight Bisou's sixth straight.
She would win a seventh time a month later in the Grade 2 Beldame Stakes at Belmont Park before Blue Prize stopped the run, upsetting Midnight Bisou in the Breeders' Cup Distaff at Santa Anita Park.
Before this, Bloom and his partners planned on cashing in with Midnight Bisou in the Fasig-Tipton November Sale. Unlike Blue Prize's owners, who sold the mare after her Breeders' Cup triumph, they pulled her from the sale, deciding the ride was too good to pass up.
Buy Another Ticket and Enjoy Midnight Bisou's Ride
"We talked about it a lot, but we had made the decision prior to the Breeders' Cup that we would go ahead and campaign her another year and enjoy the ride," Bloom told the New York Racing Association. "Fortunately, it's worked out well and she's already rewarded us substantially."
Indeed she has. Putting aside the more than $7.3 million in earnings, in 21 races, Midnight Bisou has never missed the board. That includes her 5-year-old debut, when Midnight Bisou nearly won the $20 million Saudi Cup, beating everyone but Maximum Security.
She returned to the States and ripped apart the Grade 2 Fleur de Lis at Churchill Downs by 8 ¼ lengths in June. The remarkable factor about that race is that as the 1/2 favorite, Midnight Bisou seemed to get faster with every stride down the stretch.
"She's been remarkable from the get-go, and it's just amazing that she continues to show that," Bloom said. "She actually has more to show us."
Bloom and his partners are merely along for the ride.