Argentinian forward Lionel Messi told Barcelona that he plans to leave the club this summer, but the Spanish side isn't giving up on retaining its star player.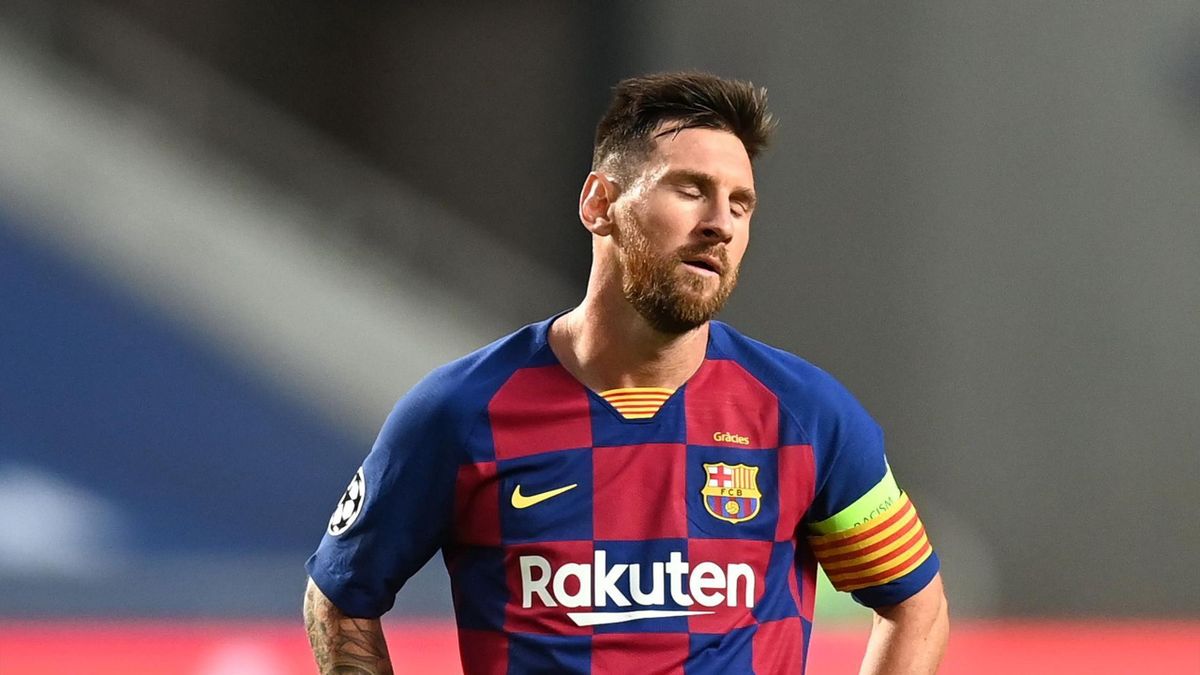 Messi informed Barcelona of his intentions on Tuesday, with multiple media reports linking the 33-year-old with a move to Manchester City.
Dispute Over Language in Barca Contract
When Messi last signed a contract with Barca in 2017, it included a clause that allows him to leave on a free transfer at the end of any season, provided he informs the club of his intentions during the first 10 days of June. When he didn't do so, Barcelona believed it would keep its star for another year.
Messi is claiming that the unusual COVID-19-delayed season has changed that timeline. Barcelona played its last match on Aug. 14, losing 8-2 in the Champions League quarterfinals to eventual champion Bayern Munich.
The resolution of that dispute could determine where Messi plays next season. Barca plans to try to work with their star to keep him on the squad.
"Internally we are working long hours to find the best solution for FCB and for Leo," Barcelona sporting director Roman Planes told reporters on Wednesday, at a press conference announcing the signing of Francisco Trincao. "We count on Messi for the future just like we count on Trincao as a talent for the future. We hope he will play alongside the greatest player in history, the greatest player in the world, but these things happen, and we hope we will come back stronger from the defeat at the end of last season."
ESPN reported Tuesday that Messi has already spoken with Man City manager Pep Guardiola about a possible transfer last week, citing unnamed sources. The report also noted that City had been working on the math to see if the club can afford such a signing under Financial Fair Play rules.
Oddsmakers See Two-Team Race to Land Messi
Messi could potentially leave Barcelona, whether or not his interpretation of his contract is correct. If the club proves correct instead, another suitor would have to deal with Messi's €700 million ($828.5 million) release clause. City or another team could attempt to negotiate that number down significantly.
Online bookmaker Unibet sees Barcelona as a -125 favorite to hold on to Messi after the summer transfer window. City (-112) stands out as the club most likely to pry him away, with Manchester United (+1100), PSG (+1400), Bayern Munich (+2000) and Chelsea (+2000) also potentially in the mix.
If Messi does move to Man City, he might not finish his career there. Multiple sources told ESPN that City could offer the superstar a long-term contract that would move him to New York City FC of the MLS after three years with the Premier League club.
Barcelona fans reacted strongly to the news of Messi's potential departure. A group of supporters gathered outside the club's stadium offices on Tuesday calling for the resignation of president Josep Maria Bartomeu. Jordi Farre, who plans to run for club president next year, has also called for a vote of no confidence in Bartomeu's leadership.