Bayern Munich comes into its Champions League quarterfinal red hot, but Barcelona isn't backing down in what promises to be a fierce clash between the European rivals on Friday.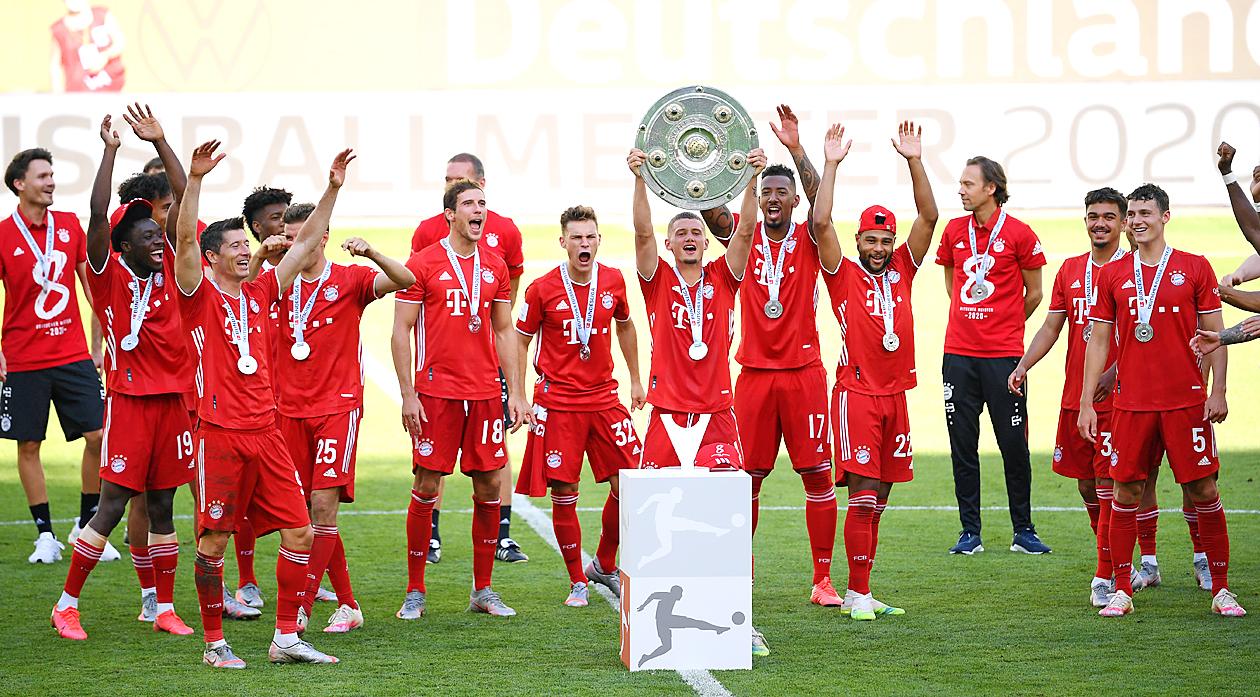 The two sides have been engaged in a war of words leading up to the match, especially after some individuals associated with Bayern suggested that the club should have little trouble dispatching their Spanish opponents.
Bayern Legend Dismisses Barcelona Threat
Former Bayern Munich star Lothar Matthaus made some of the strongest public comments heading into the match.
"The Barca of today is no longer the same as before," Matthaus told Bild. "They have Messi, of course. A player like him is always capable of genius. But he alone will not be enough against this Bayern. Barcelona do not scare me."
Comments like those have not sat well with Barcelona. While the side hasn't performed up to expectations this season – they have yet to win any trophies, and blew a late lead in the La Liga race – Barca players remain confident in their ability to win the Champions League.
"I understand the criticism," Barcelona midfielder Arturo Vidal, who previously played for Bayern, said during a press conference on Thursday. "But we are the best team in the world. That wasn't reflected on the pitch in La Liga, and we missed out on the title, but if we connect we can beat anyone. That is why I say we are the best and we have to show it against Bayern."
Flick: Bayern Respects Barcelona, Messi
The Bayern squad isn't projecting that same level of bravado, at least not publicly.
"We have a lot of respect for them because Barcelona have been, for decades, among the best team in Europe," Bayern manager Hansi Flick told reporters. "Messi has been the best player for several years now. An exceptional player. But it's not just Bayern against Messi. It is Bayern against Barcelona."
Bayern won 26 of its last 27 competitive matches, with only one draw marring an otherwise perfect run. It's also coming off of a 7-1 aggregate drubbing of Chelsea in the Champions League round of 16.
In other words, the German side comes into the match as a deserving favorite. FanDuel Sportsbook sees Bayern as a -200 favorite to advance to the semifinals over Barcelona (+142).
Leipzig Advances to Champions League Semifinals
In Thursday's Champions League action, a late goal from Tyler Adams lifted RB Leipzig over Atletico Madrid and into the semifinals by a 2-1 score.
After a scoreless first half, Dani Olmo gave Leipzig a 1-0 lead in the 50th minute. But Atletico substitute Joao Felix earned a penalty and then converted it himself to tie the game with just 20 minutes remaining. Adams scored the game-winner by deflecting it off defender Stefan Savic from outside the box in the 88th minute.
"It's a deflection but it counts as a regular one, so I'll take it," Adams said afterwards. "That's why it's so exciting for me to come in and play in such a big game in the Champions League … we're really, really excited."
Leipzig advances to play Paris Saint-Germain next Tuesday in the first semifinal in Lisbon.