The PGA Tour became the first major sports organization to announce it will have fans in attendance when officials confirmed on Monday that a gallery will be at the Memorial Tournament on July 16-19. The tour is returning this week after a 12-week hiatus. The Charles Schwab Challenge will be at Colonial Country Club in Fort Worth, Texas, but will be held without fans. Other sports, such as NASCAR, have been holding events without fans in response to the COVID-19 global pandemic.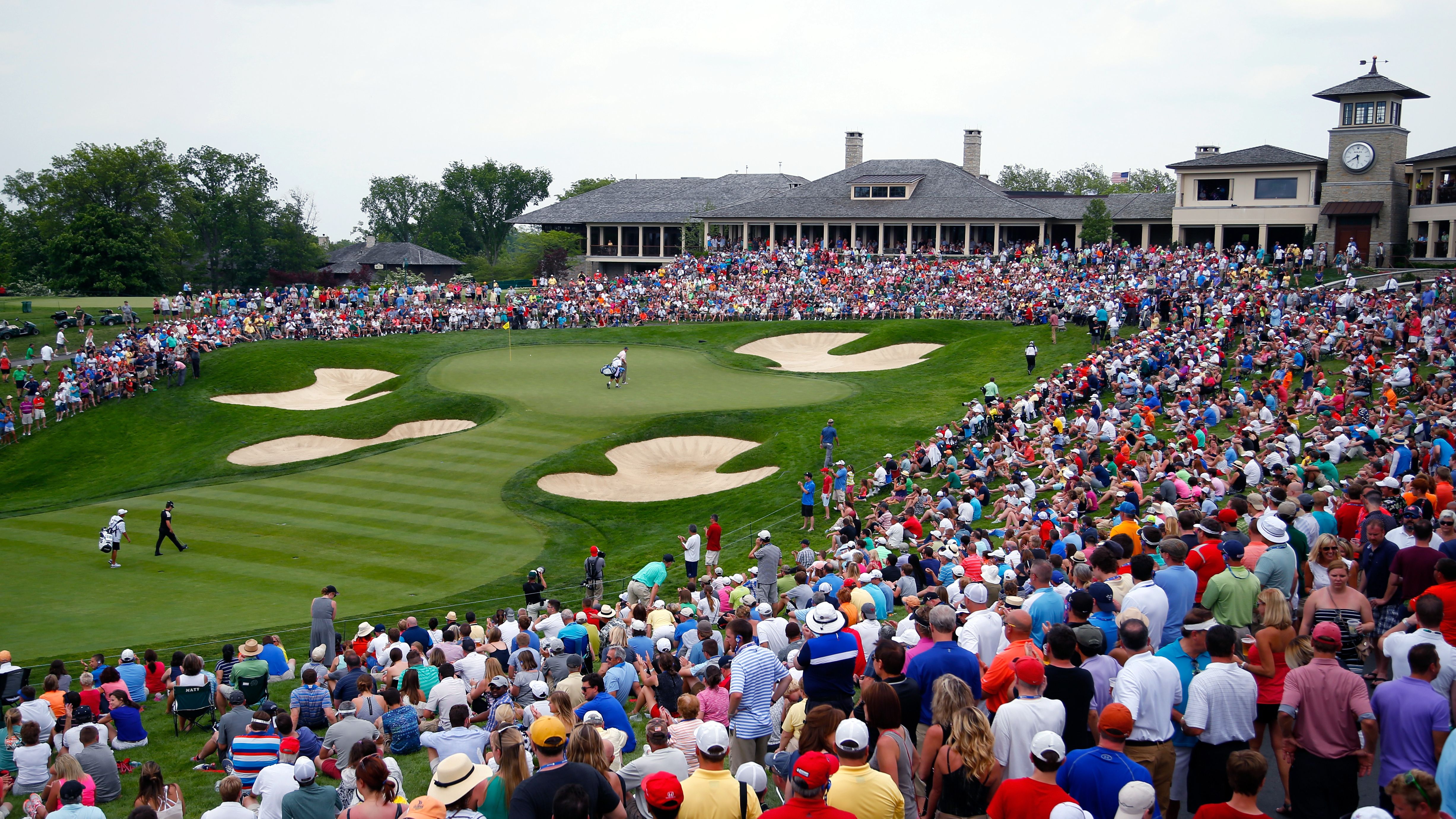 Ohio Gov. Mike DeWine made the announcement about fans at the Memorial tournament at his press conference last Friday. He told reporters the tour has worked with the state to make sure that the Dublin, Ohio, golf course will be allowed to safely host spectators.
"These sectors have come up with plans that reduce the number of people, provide for sanitation and, in some cases, provide for one-way traffic," DeWine said. "They are elaborate plans that we believe are consistent with protecting the public."
Fan Safety Crucial at Memorial Tournament
Details about how Muirfield Village Golf Club will handle fans at the Memorial have not yet been released, but The Columbus Dispatch reports that they have seen the initial plans for the event.
According to the paper, no more than 8,000 spectators will be allowed on the course at any one time, and there will be no bleachers for fans. Instead, there will be designated areas from which a limited number of fans can watch the action. Anyone entering the course will have their temperature taken, and will be required to wear a face mask.
Players and caddies are required to abide by safety protocols instituted by the PGA Tour, including staying in designated hotels and undergoing several tests for COVID-19, and temperature checks.
New Normal on Tour Anything But
With no spectators, or pro-ams scheduled for the next five PGA Tour events, the return to live competition may be rather strange for the golfers. Several players have talked about the adjustments they are making.
Justin Thomas spoke to the media via a teleconference on Tuesday and said the new conditions will be something unusual that golfers will have to get used to.
"You can't go into this thinking it's going to be normal because it's not" Thomas said. "I would say 2020 is beyond a bizarre year so far, and especially in the world of sports it's just going to be different. If we all want to get back and play the game that we love and not just for us but for the fans and everybody at home, we're just going to have to get over the fact that it's going to be different and be a little weird."
LPGA Evian Championship Canceled
The LPGA lost a major championship on Tuesday when the tour announced it's canceling the Evian Championship because of the COVID-19 global pandemic. The tournament was scheduled for Aug. 6-9 in Evian-les-Bains, France. Tournament officials said, "opening the borders, in particular with Asia and the USA, poses a major risk."
LPGA commissioner Mike Whan said it is disappointing to have to cancel a major championship.
"I have been incredibly impressed by the entire team at The Evian Championship," Whan said. "They worked so hard to host this global event despite the obvious challenges. I know this was a tough decision for everyone involved, but it's one that we had to take given the restrictions we faced."
The tournament is scheduled to return next year.