Carmelo Anthony is a free agent and the NY Knicks' top brass is thinking about bringing him back to Madison Square Garden next season.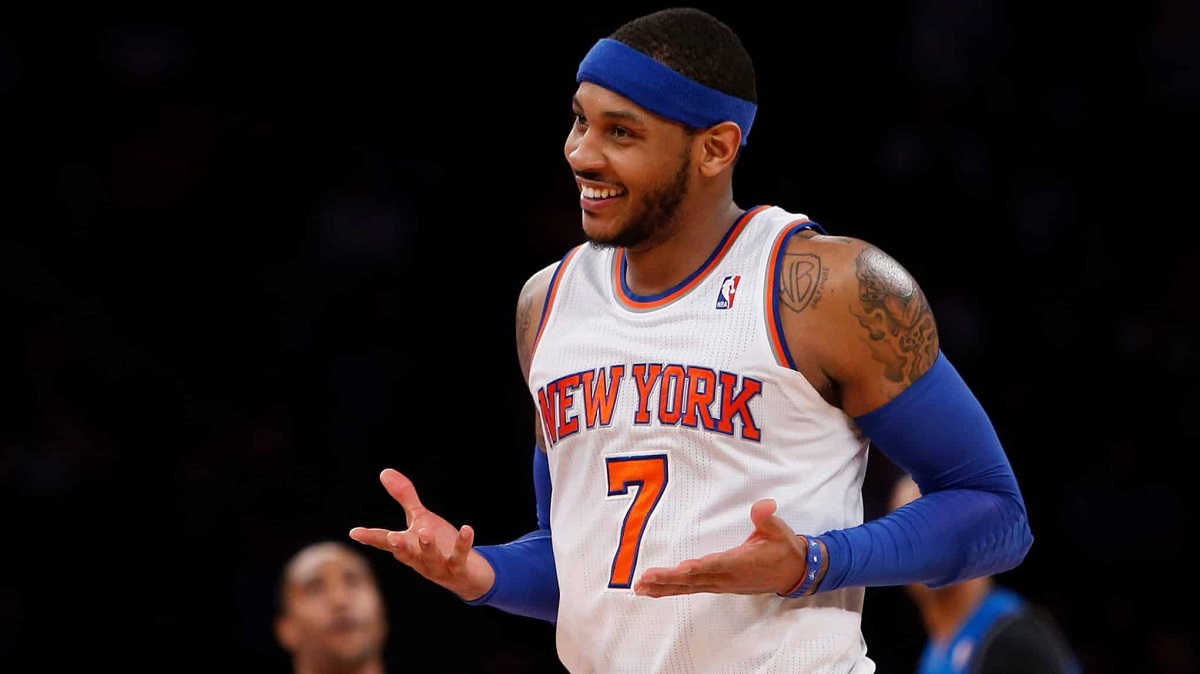 During a career spanning 19 seasons and seven All-Star appearances, Melo scored 28,289 points in 1,260 games. Anthony is ninth overall on the NBA all-time scoring list, and Old Man Melo is on pace to pass Shaquille O'Neal next season and move into eighth place.
Anthony revamped and revitalized his career over the past few seasons, embracing his new-found status as a role player. It began with the Portland Trail Blazers and continued last season with the Los Angeles Lakers.
The Lakers were a disaster last season, but none of those problems had anything to do with Anthony. If anything, he was one of the few bright spots and stabilizing forces during a trainwreck season for the Lakers dubbed "Losing Time" by their disappointed fanbase.
Now, fans in New York City are getting excited about the possibility of Anthony returning to his hometown with a chance of catching a final glimpse of Melo at MSG before he rides off into the sunset and retires.
During seven seasons with the Knicks between 2011 and 2017, Anthony averaged 24.7 ppg.
Melo: tank not yet empty
Anthony averaged 13.3 points and 4.2 rebounds per game with the Lakers, including 37.5% from 3-point range. He appeared in 69 games and started in three of them. Only Russell Westbrook (78) and Malik Monk (76) played in more games than Anthony last season. Old Man Melo turned 38 at the end of May, but he logged more games than Anthony Davis (40) and LeBron James (56).
During his two-year stint in Portland, Anthony averaged 14.3 ppg with the Trail Blazers and shot nearly 40% from 3-point land.
Obviously, if the Knicks add Anthony to the roster, the fans at MSG will embrace one of their most-beloved hometown heroes. Anthony will come off the bench and provide a steady veteran voice in the locker room. At times last season, the Knicks' second unit was more exciting and more efficient than the starting five, with Derrick Rose, Immanuel Quickley, Obi Toppin, Taj Gibson, and Quentin Grimes.
If the Knicks don't acquire a top-end point guard, then Quickley should earn a promotion to become the starter, but Melo can become an important triumvirate of vets off the bench with Rose and Gibson. There are also Grimes and Cam Reddish, who are both competing for playing time in Tom Thibodeau's rotation.
The Knicks were mentioned in trade rumors involving Donovan Mitchell and Malcolm Brogdon, but they also have their eye on Brunson and Tyus Jones.
The Knicks are still a long shot to win the 2023 NBA championship at +20000 odds.