Los Angeles Lakers guard Lonzo Ball has filed a lawsuit against Big Baller Brand co-founded Alan Foster, alleging that Foster embezzled millions of dollars from the company.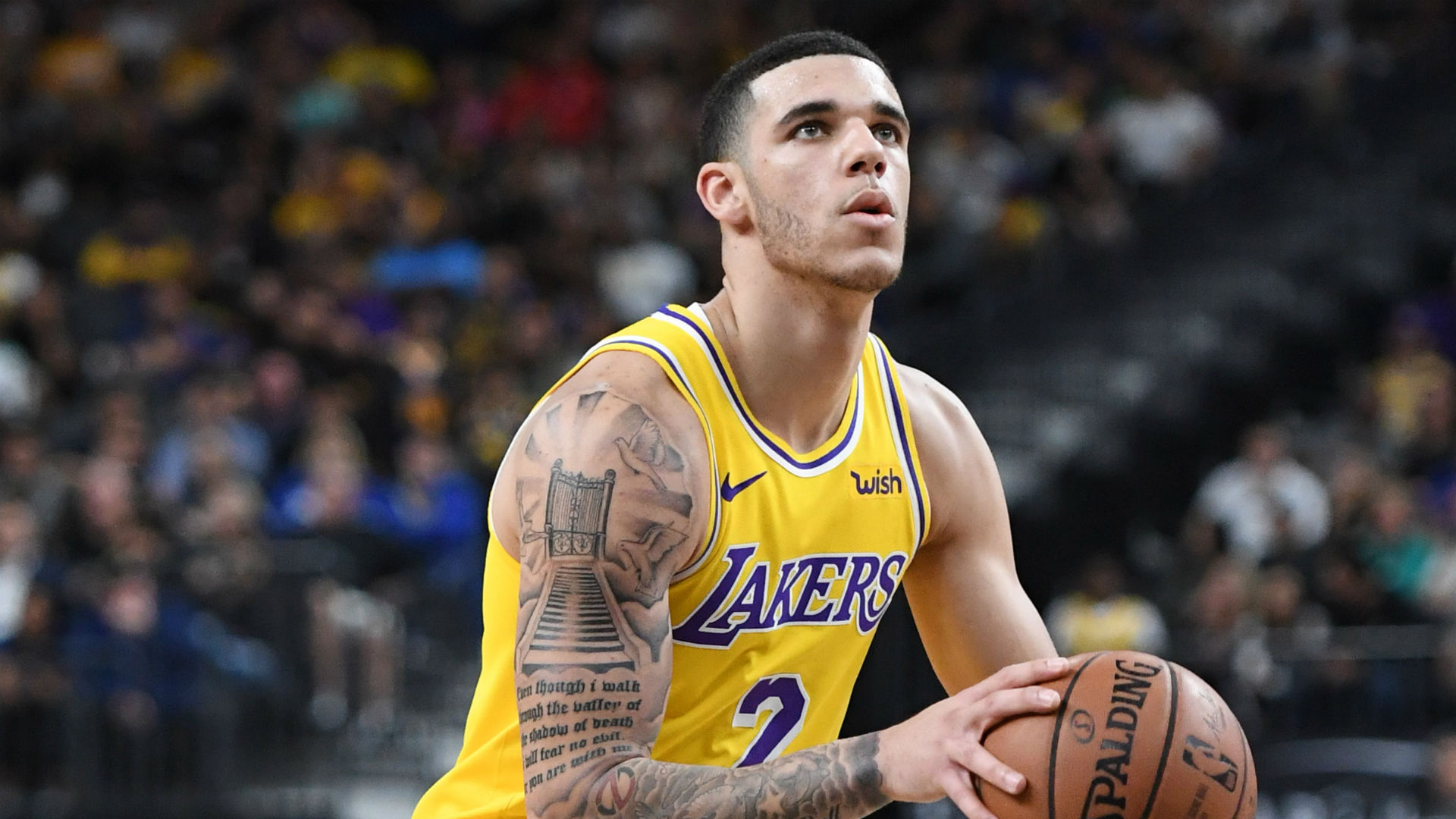 The lawsuit, which was filed Tuesday night, seeks damages of more than $2 million plus interest.
Balls Dropped Foster Last Month
The news follows a report from ESPN last month that Ball had cut ties with Foster because he had not been able to account for approximately $1.5 million in funds from Ball's personal and business accounts.
According to court records obtained by ESPN, Foster pleaded guilty to mail fraud and money laundering in 2002, and was sentenced to seven years in prison at the time. He was also ordered to pay $3.7 million in restitution to his victims.
According to court documents filed in Los Angeles Superior Court, Ball claims that Foster approached his family "shortly after his release from prison" with the intention of defrauding them, never informing the family of his criminal past.
Foster would create the Big Baller Brand by changing the name of another company, NeXT Catch LLC. Foster owns about 16 percent of the company, which has sold shoes and other athletic apparel since 2016. The company was largely designed around the success of the Ball brothers and their father, LaVar.
Warnings First Surfaced Last Fall
But according to materials reviewed by ESPN in March, Lonzo's financial adviser, Humble Lukanga, first started raising questions about Foster's decisions and activities last fall. Lonzo largely deferred to LaVar to handle the situation, with his father finally fully reviewing the warnings last month and deciding to cut ties with his friend.
"I've always believed in the best in people," LaVar wrote in a statement issued about his decision to cut ties with Foster last month. "Regretfully, I put my complete trust in Alan Foster to manage my son's business affairs. At the end of the day, family comes first, and I support Zo wholeheartedly. Together, we will make this right."
In an interview last month, Lonzo told ESPN that he was unaware of Foster's history of financial crimes, but that he would look into the matter, which sources told ESPN triggered a review of the situation.
Lonzo Ball is in his second NBA season with the Los Angeles Lakers. The 21-year-old point guard is averaging 9.9 points, 5.4 assists, and 5.3 rebounds per game, but hasn't played since Jan. 19 due to left ankle injuries. Ball is expected to miss the remainder of the season.
The season has not been a successful one for the Lakers, as the team failed to make the playoffs despite the addition of LeBron James to the roster. At 35-43, Los Angeles sits in 10th place in the Western Conference, and has announced that James will be shut down for the remainder of the season in order to avoid risking the health of the 34-year-old superstar.