There's been a lot of chatter about Seattle and Las Vegas becoming the next two cities to land NBA expansion teams, and LeBron James publicly stated that he would like to be the owner of any new team in Sin City.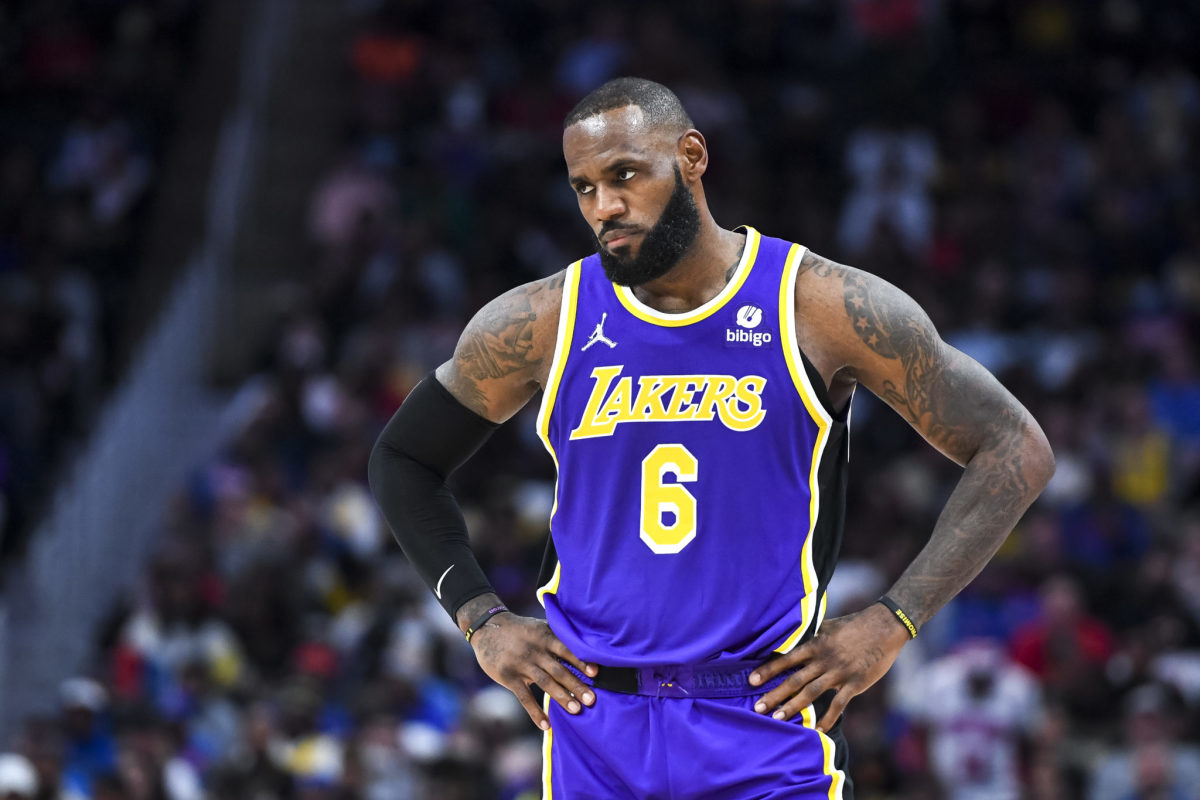 On Friday, the next episode of "The Shop" debuts where LeBron states his intentions of owning a future NBA team in Las Vegas.
"I want a team in Vegas," said LeBron, in a clip that's been making the round. "I want the team in Vegas."
LeBron already has a piece of the Fenway Sports Group, which owns the Boston Red Sox and Liverpool FC.
In March, we reported about Bill Simmons hinting that LeBron would be a part of a potential expansion team in Las Vegas. However, this is the first time that King James has gone on the record about his involvement.
Billionaire King James
The news about LeBron and a Las Vegas expansion team occurs less than a week after Forbes announced that LeBron had become the newest billionaire, and the first active NBA player to join their exclusive list.
Michael Jordan is the only other former NBA player who has a net worth north of a billion bucks. It took Air Jordan almost a decade after he retired before Forbes pegged him as a billionaire for the first time in 2014.
LeBron has earned $385 million in salary as a pro baller during an illustrious 19-season career that's spanned two stints with the Cleveland Cavaliers, along with the Miami Heat and Los Angeles Lakers.
LeBron is also an astute businessman with celebrity endorsement deals, including a lifetime contract with Nike. He also has other investments, real estate holdings, and business ventures that raked in approximately $121 million in 2021. Forbes estimates that King James has a net worth of $1.2 billion.
LeBron isn't close to retiring any time soon, although he's definitely in the twilight of his career. He's still under contract with the LA Lakers, where he's trying to win one more title for both himself and the organization. LeBron says he'll retire after he's had the opportunity to play at least one season in the NBA with his eldest son, Bronny.
NBA in Vegas
Las Vegas already has a professional hockey team with the Vegas Golden Knights, and they became the new home of the Raiders after they left Oakland for Sin City.
There have been rumors that the MLB is eyeing Sin City for a potential expansion baseball team. The Rio Casino — the former home of the World Series of Poker — was recently sold by Caesars to a group that wants to implode the Rio to build a major league ballpark.
Of course, the NBA would be a perfect fit for Las Vegas. The NBA would have to add two teams to keep harmony and balance in the league when it eventually expands from 30 to 32 teams. If the league adds expansion teams in Las Vegas and Seattle, then a team currently in the Western Conference would have to join the Eastern Conference to have an equal 16 teams in each conference. The Minnesota Timberwolves and New Orleans Pelicans are popular choices for conference realignment, with the Timberwolves the more likely pick.
A new NBA team in Las Vegas would end up as one of four teams in the Pacific Division with both Los Angeles teams, including the Lakers, for whom LeBron currently plays.
Commissioner Adam Silver didn't indicate a timetable for expansion, nor was he willing to discuss the rumors about Las Vegas or Seattle. Silver admits the NBA will expand sometime in the future, but no one knows exactly when.