An equine herpesvirus (EHV) outbreak at Laurel Park in Maryland canceled Friday's racing card and prompted travel restrictions on horses stabled at Laurel and its sister track, Pimlico Race Course.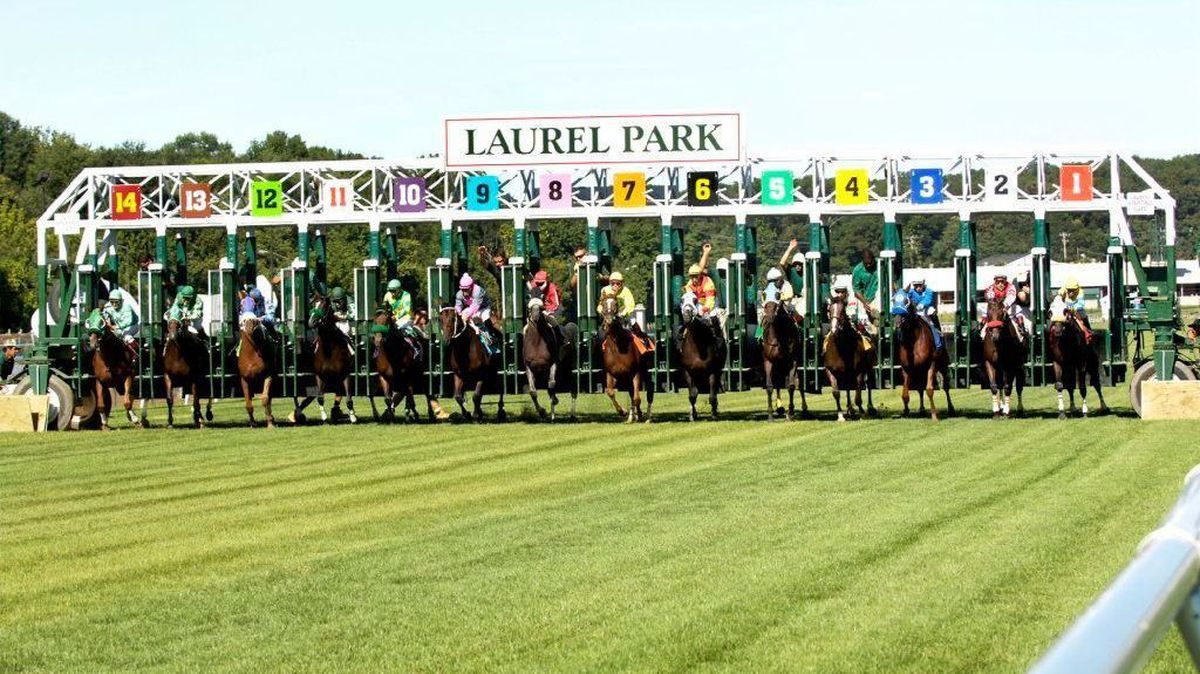 The Paulick Report identified the four barns in question as Laurel's Barns 1, 4, 10, and 11. Those barns went under immediate quarantine on Tuesday after one horse tested positive for EHV-1, a dangerous strain of EHV better known as equine herpesvirus.
According to the Paulick Report, that horse was taken to the Marion duPont Scott Equine Medical Center in Leesburg, VA.
The Maryland Jockey Club issued a statement on Wednesday saying veterinarians are testing more horses to zero in on the possible source of the outbreak.
Trying to isolate the source
"As per our standard veterinary protocols, the affected horse was immediately removed from the barn and is currently being treated at Marion duPont Scott Equine Medical Center," Stronach Group Chief Veterinary Officer Dr. Dionne Benson said in that Wednesday MJC statement. "Upon notification of the diagnosis, the Maryland Jockey Club, again per standard veterinary protocol, immediately closed the backside, prohibiting horses from leaving the stable area."
Because several horses living in the quarantined barns were entered in Laurel's nine-race Friday card, MJC officials canceled that day's program. As a Stronach Group track, Laurel had two races on TSG's national Stronach 5 wager program. That, along with a $154,931 carryover, gets postponed until March 19.
In a statement, the MJC said it plans to put the non-quarantined horses from Friday's program into Saturday's and Sunday's cards. The quarantine lasts 14 days and began on March 8. Meanwhile, horses entering Laurel may not leave, although horses leaving Pimlico to run at Laurel may return to Pimlico.
EHV-1 is one of the most potent strains
Equine herpesvirus-1 (EHV-1) is one of five strains under the EHV umbrella. EHV-1 is one of the most dangerous. The American Association of Equine Practitioners website explains that EHV-1 "can cause four manifestations of disease in horses, including neurological form, respiratory disease, abortion, and neonatal death."
EHV-1 is highly contagious and can spread in numerous ways, beginning with nasal secretions stemming from horse-to-horse contact. Contaminated equipment, trailers, feed, water buckets, grooming equipment, and human contact are other spreading factors.
The Maryland positives come on the heels of an EHV outbreak at the World Equestrian Center in Ocala, Florida, and one in Europe. One horse died at Gulfstream on Monday after suffering neurological issues, a symptom of EHV-1. Veterinarians ultimately euthanized the horse, but will not know the underlying issue until a necropsy is performed.