New York Knicks president Steve Mills told fans that former star Kristaps Porzingis had threatened to go back to Europe if the team didn't trade him within a week.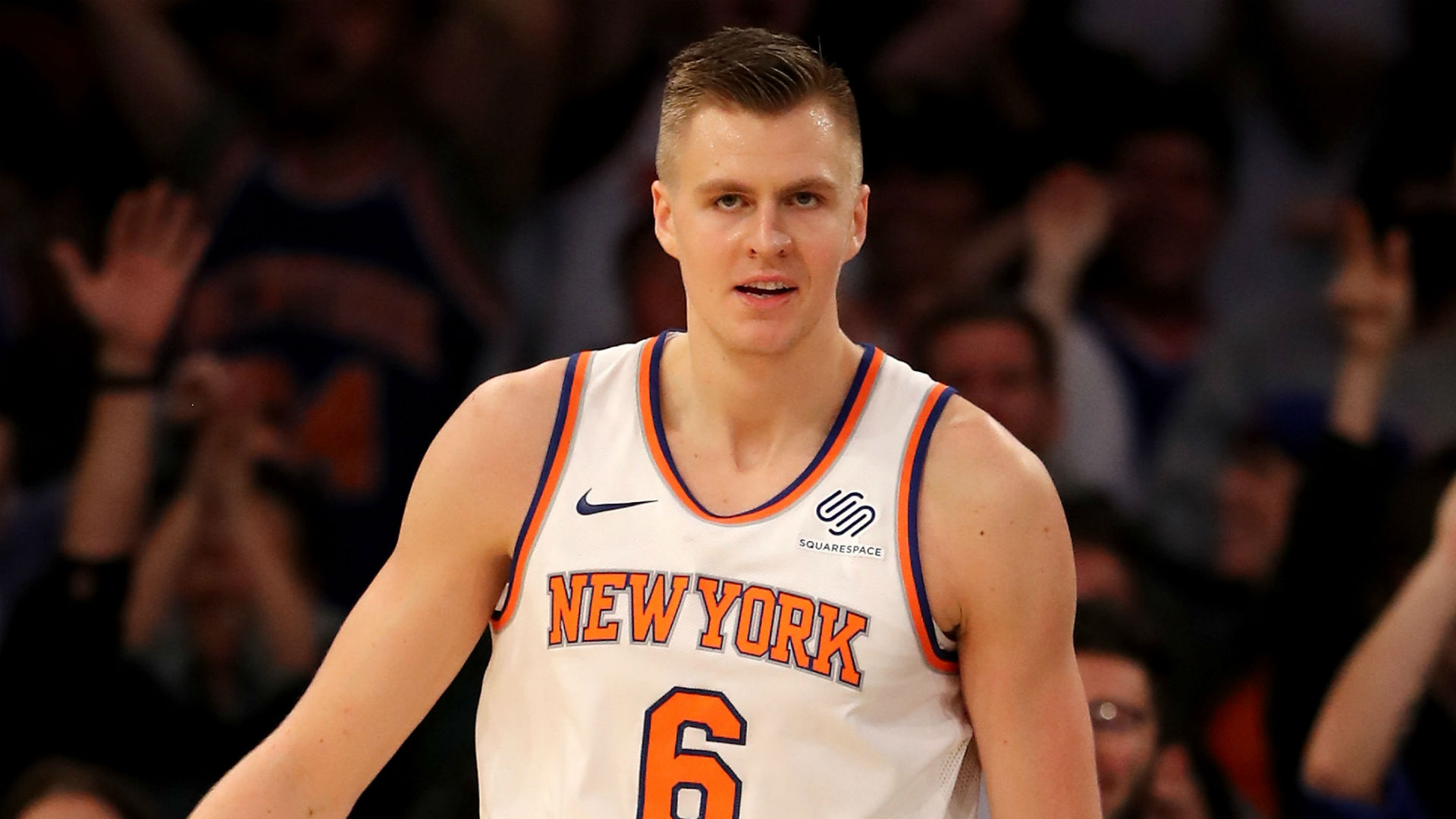 Mills made the comments at a Chase Fan Forum Series event on Wednesday, telling fans that Porzingis made it clear he had no intention of continuing to play in New York.
Knicks Had Trade Talks in Place
The news that Porzingis threatened to move to Spain to rehab his torn ACL isn't new, as the New York Post had previously reported that detail last month. However, this was the first time that anyone from the Knicks had talked about the demands.
"[Porzingis] point-blank said to us, 'I don't want to be here,'" Mills told fans. "'I'm not going to re-sign with the Knicks and I'm going to give you seven days to trade me, or I'm going back to Europe.' So fortunately for us, that process that we talked about starting in September, we had a number of deals lined up. We started the trade calls as soon as he walked out of the office."
Those demands ultimately led to a Jan. 31 trade between the Knicks and the Dallas Mavericks. New York send Porzingis along with Tim Hardaway, Jr., Trey Burke, and Courtney Lee to Dallas in exchange for Dennis Smith, Jr., Deandre Jordan, Wes Matthews, and two future first-round draft picks.
Porzingis miss the entirety of the 2018-2019 season after tearing the ACL in his left knee. The injury came at an unfortunate time for the Latvian, who had been growing into one of the NBA's brightest young stars. In the 48 games he played for the Knicks in the 2017-2018 season, Porzingis had averaged 22.7 points per game and 6.6 rebounds, earning an All-Star selection before the injury.
Off-Court Troubles Mount for Porzingis
Since that time, a series of concerning off-the-court stories have plagued the 23-year-old power forward.
In late March, an unnamed-29-year-old woman accused Porzingis of raping her in February 2018. A New York Post report said that the woman lived in the same luxury building in Manhattan as the basketball player, and accused him of reneging on a $68,000 payment for her brother's college fund to resolve the issue. Porzingis denied the accusation, and had already reported the situation to law enforcement months earlier.
Last week, a video surfaced that showed Porzingis bloodied after a bar fight in his hometown of Liepaja, Latvia. However, the Dallas News has since reported that Porzingis did not break a hand as was initially reported as a possibility from the fight.
In addition, the Mavericks say that they are confident that the incident was not the player's fault, with TMZ reporting that the fight had been started by a group of Russians who were upset that Porzingis had moved from the Knicks to Dallas last season.
Porzingis will become a restricted free agent at the end of June. However, the Mavericks would be favored to retain him, as they would be allowed to offer him a larger and longer contract than any other team, and could match any offer made by an opposing team in order to keep him on the roster.