The New York Knicks did not offer Kevin Durant a max contract after he tore his Achilles in the NBA Finals, and instead of taking a flier on KD, the Knicks signed Julius Randle to a three-year deal worth $63 million.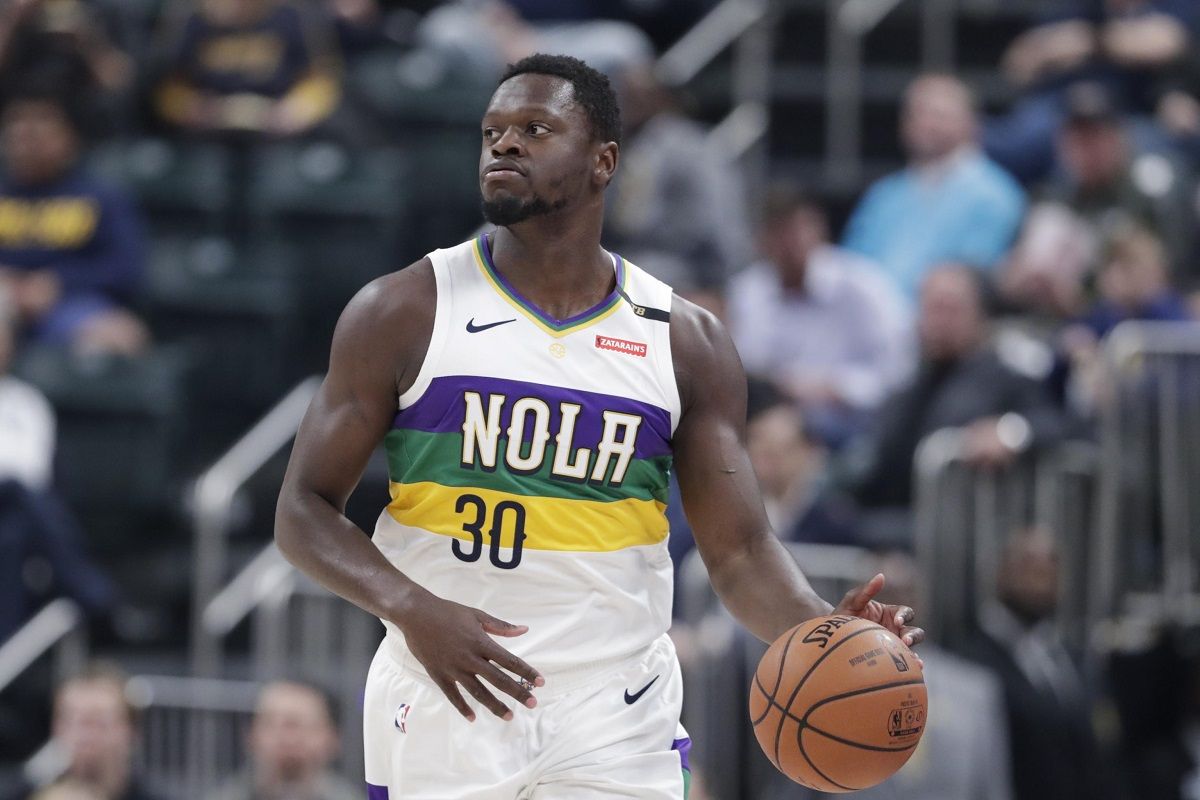 Last season with the New Orleans Pelicans, Randle averaged 21.4 points, 8.7 rebounds, and 3.1 assists per game. His PER of 21.02 ranked him #51 overall in the NBA.
Randle was the second-best player on a Pelicans team that included disgruntled big man Anthony Davis. Now that the Pelicans have Zion Williamson, they no longer needed Randle's services.
Everyone in New York was stunned that the Brooklyn Nets signed Kevin Durant while the Knicks opted out of the KD sweepstakes. Team officials were in Los Angeles on Sunday meeting with Randle and his representatives, while Durant posted his fate with the Nets on Instagram.
Lexington to Hollywood
Randle, 24, was a one-and-done player at Kentucky where he averaged 15.4 points and 10 rebounds for Coach John Calipari.
The LA Lakers selected the 6-foot-9 power forward/center with the #7 overall pick in the 2014 NBA Draft.
Randle played his first four seasons with the LA Lakers, but he played in only just one game during his rookie season. Randle incurred a bad beat and broke his leg during his NBA debut. He missed the remainder of the season.
Over his career, Randle started in 231 games and played 311 total averaging 15.4 points per game.
In his fourth and final season with the Lakers during the 2017-18 season, he averaged 16.1 points and 8 rebounds per game.
NOLA to MSG
Randle signed a two-year deal with the Pelicans. He declined a player option for his second year worth $9 million.
Last season with the Pelicans, Randle emerged as a serious scoring threat and he averaged over 20-plus per game for the first time in his NBA career.
Randle joins a young Knicks squad that includes fellow Kentucky one-and-doner Kevin Knox, along with talented big-man Mitchell Robinson, and point guard Dennis Smith, Jr.
Meanwhile, Forbes valued the Knicks at $4 billion as the most lucrative franchise in the NBA. Fans are parying the team owner James Dolan will sell the Knicks and end two decades of misery.