Super Bowl 55 had barely ended before oddsmakers adjusted lines for next year's Super Bowl, and it's no surprise to see the Kansas City Chiefs the favorites at +500, according to an update from the Westgate SuperBook in Las Vegas.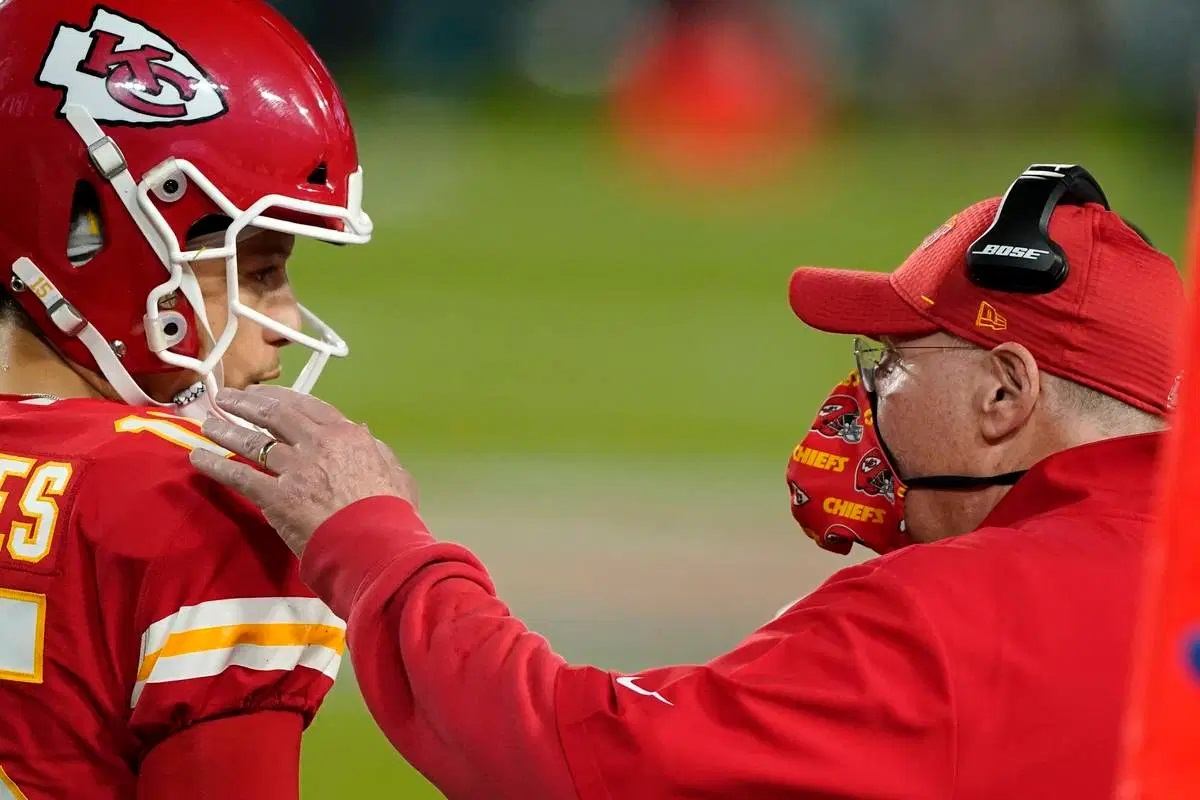 The Tampa Bay Bucs are the second-highest favorite on the futures board at +800 odds to win back-to-back championships in Super Bowl 56. The Bucs will now try to become the ninth championship team in NFL history to win consecutive Super Bowls.
---
Kansas City Chiefs +500
Tampa Bay Buccaneers +800
Green Bay Packers +1000
Buffalo Bills +1000
Baltimore Ravens +1200
New Orleans Saints +1400
LA Rams +1600
San Francisco 49ers +1600
Seattle Seahawks +2000
Miami Dolphins +2000
Pittsburgh Steelers +3000
Cleveland Browns +3000
LA Chargers +3000
Dallas Cowboys +3000
Indianapolis Colts +3000
Arizona Cardinals +3000
---
The Bucs were +1100 odds at the SuperBook as of last week, but their odds jumped after Tom Brady and Bruce Arians hoisted the Super Bowl trophy at Raymond James Stadium in Tampa last night. The Bucs become the first team in NFL history to win the Super Bowl in their own home stadium.
Just last week, the Chiefs were +575 odds to win next year's Super Bowl. After the loss, their number bumped to +500.
The LA Rams were +2000 odds last week before news broke that they traded Jared Goff to the Detroit Lions in exchange for Matthew Stafford. The Rams, the runner-up in Super Bowl 53, are now +1600 odds to win Super Bowl 56.
Rest of the Herd: Pats at +6000
The Green Bay Packers saw their Super Bowl 56 odds downtick from +900 to +1000 at the SuperBook, while the Buffalo Bills saw an uptick from +1100 to +1000.
Bills Mafia is probably the fan base most bummed out about the Bucs' Super Bowl 55 victory, aside from Kansas City. The prevailing thought in Buffalo was that if the Chiefs won Super Bowl 55 as back-to-back champions, it would be damn near impossible for Mahomes and company to pull off a three-peat, which has never happened in NFL history. The Bills were hoping to take advantage of a back-to-back Super Bowl hangover. Now, the Chiefs will be on a mission to win Super Bowl 56, which doesn't bode well for Josh Allen and the Bills.
---
Las Vegas Raiders +4000
Tennessee Titans +4000
Minnesota Vikings +4000
Carolina Panthers +5000
New England Patriots +6000
Jacksonville Jaguars +6000
Denver Broncos +6000
Philadelphia Eagles +6000
Chicago Bears +6000
Atlanta Falcons +6000
NY Giants +8000
Washington Football Team +8000
Detroit Lions +10000
NY Jets +10000
Cincinnati Bengals +10000
Houston Texans +10000
---
Meanwhile, Bill Belichick and the New England Patriots are +6000 odds to win the Super Bowl next year. The Pats have to figure out their quarterback situation next season after they plugged in Cam Newton for this season. Perhaps they should've done everything in their power to retain Tom Brady?
The Texans are expected to lose disgruntled quarterback Deshaun Watson, who wants a trade to the Jets or Dolphins.