John Oliver from HBO's "Last Week Tonight" developed a penchant for marble racing and will now be the new sponsor for the next season of Jelle's Marble Runs, known as the 2020 Marble League (#ML2020).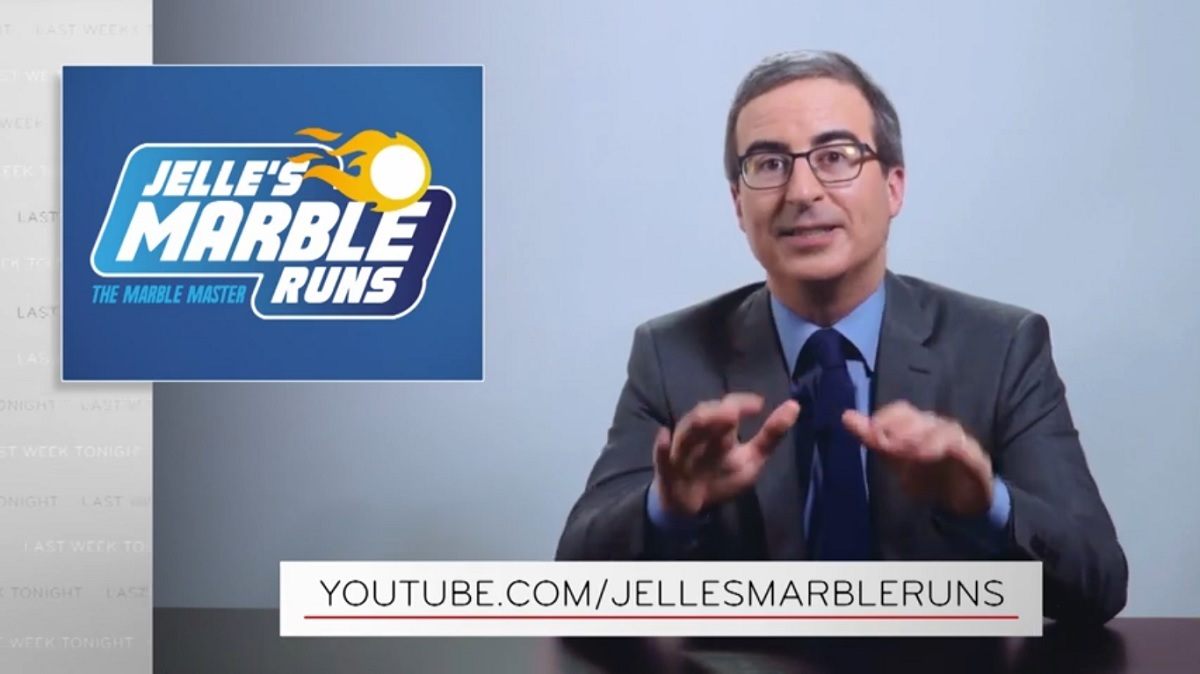 With major sporting events shuttered around the globe for the past two months, marble racing became a quick fix for sports-starved fans in the earliest days of the coronavirus pandemic. What began as a small passion project evolved into a global sporting event.
Jelle Marble, founded by Jelle Bakker and Dion Bakker in the Netherlands, saw their marble racing YouTube videos become an overnight sensation. Traffic to Jelle Marble's YouTube channel exponentially spiked while sports leagues across the world were shuttered due to the outbreak.
OG was one of the first outlets to jump on the bandwagon, and we covered the last couple of races in the Marbula One marble racing circuit.
The new season begins on June 21 and will feature 16 teams competing in 16 various racing events.
Marble Racing Olympics
Before the pandemic, Jelle Marbles planned on a special series to coincide with the summer Olympics. With the 2020 Tokyo Olympics postponed until next summer, marble racing might be one of the few events to watch.
Jelle's Marbles originally dubbed its event the MarbleLympics, but they swapped out the name. It's now called "2020 Marble League" and has its own hashtag, #ML2020.
Jelle's Marbles were in search of a sponsor and found one. It just so happened that comedian, John Oliver, had become a fan of marble racing.
"Nobody to whom we showed this, including non-sports fans, has not ended up wanting to watch more," said Oliver. "This isn't just a YouTube distraction. It's a beautiful, competitive event, and the world needs those more than ever right now."
Oliver hosts "Last Week Tonight" on HBO and his show will become the official sponsor of Jelle's marble racing. The new series, the 2020 Marble League, begins on June 21 with the first of 16 races.
Each winner (marble and team) will have $5,000 donated in their name to a charity of their choice. In addition, the overall champion will also have $50,000 donated to the charity of their choice. Overall, HBO's "Last Week Tonight" and John Oliver will be donating more than $130,000 to charity based on the results for Jelle's marble racing.