Everyone is waiting for James Harden and Ben Simmons to debut for their new teams since the Philadelphia 76ers and the Brooklyn Nets swapped unhappy players on the morning of the trade deadline last Thursday.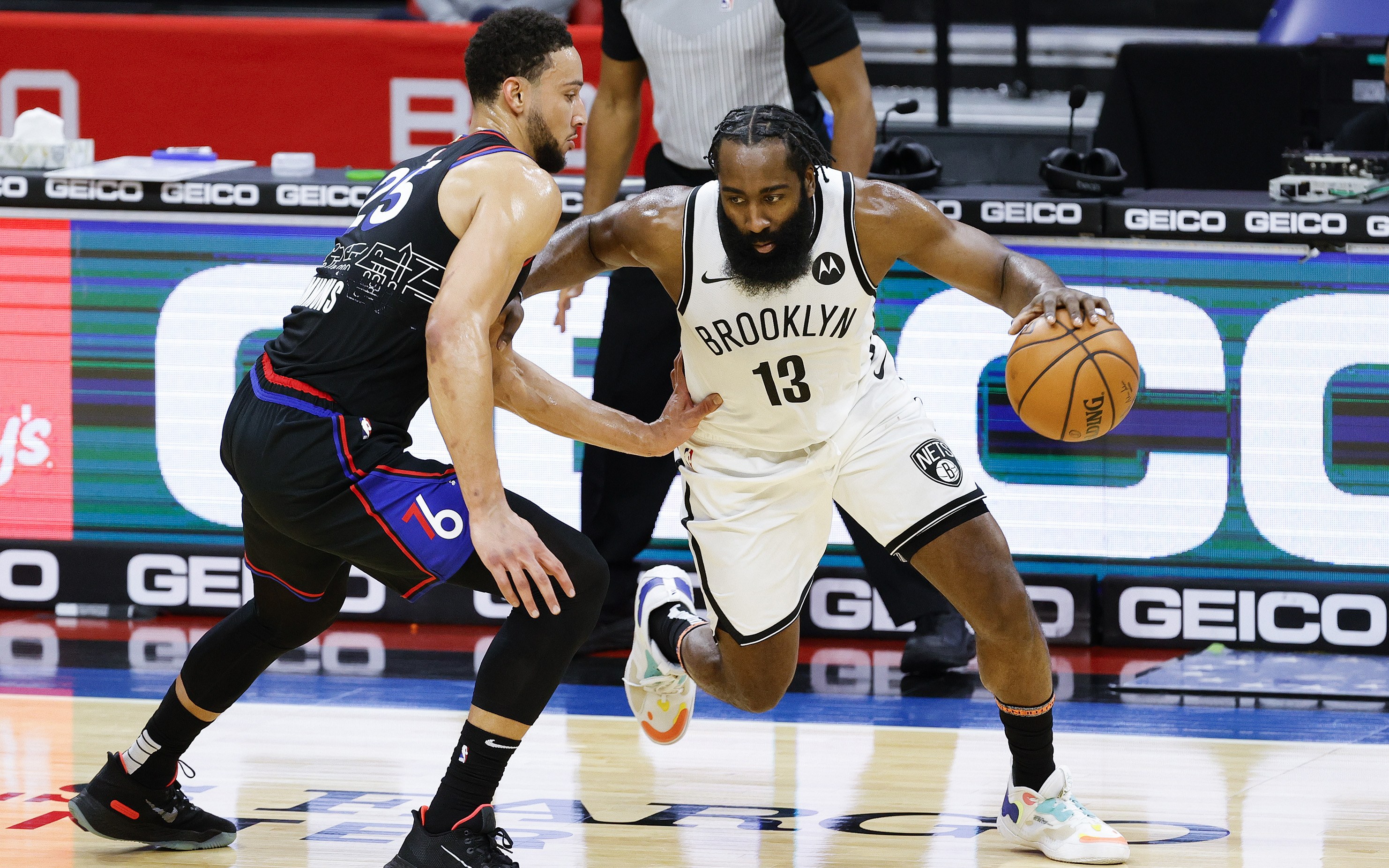 Prior to the trade deadline, Harden missed multiple games with the Nets due to a sore hamstring. After the 76ers medical staff checked out Harden, all parties determined it would be best to keep Harden out until after the All-Star Break.
"I think it's more to make sure he's right, healthy and ready to go," said 76ers coach Doc Rivers.
The 76ers have two games this week. They host the smoking-hot Boston Celtics tonight and try to prevent the Celtics from wining their ninth game in a row. On Thursday, the 76ers head to the Milwaukee Bucks in a battle between Joel Embiid and the Greek Freak.
Harden will most likely make his debut with the 76ers against the Minnesota Timberwolves on March 25 in Minneapolis. The 76ers then have an away/home back-to-back against the New York Knicks.
Harden was the last pick in the 2022 NBA All-Star Game and he ended up on Team LeBron. He will also miss the All-Star Game, but Jarrett Allen from the Cleveland Cavs will be his injury replacement.
Simmons: Unknown Return
Simmons has to get his mind and body ready before he makes his return to the NBA and debut with the Brooklyn Nets. It was initially reported that Simmons could join the Brooklyn Nets prior to the All-Star Break. However, it's looking like Simmons will not suit up for his first game until after the All-star Break.
"I'm looking forward to getting back on the floor and building something great here," said Simmons at his press conference with the Brooklyn Nets.
Simmons hinted that he'll definitely be ready by the time the Nets and 76ers meet on March 10. That's a game that every basketball fan circled on their calendar, or set up a notification on their phone. Perhaps the Harden/Simmons swap between the Nets and 76ers can add fueling to their budding rivalry.
Simmons insisted that his departure from Philadelphia had nothing to do with a beef with another player or coaching staff.
"It wasn't a personal thing towards any player or coach, it was just me getting to where I needed to be," said Simmons. "I'm looking forward to what's to come."
Simmons has the ability to guard all five positions. He's fast enough to handle guards on the perimeter and tall enough to muscle around the paint with the big men. The Nets definitely need a defensive boost.