Iowa was the first to legalize and spin up online sports gambling in the Midwest, but after almost a year and a half, the Hawkeye State is finally poised for exponential growth starting New Year's Day.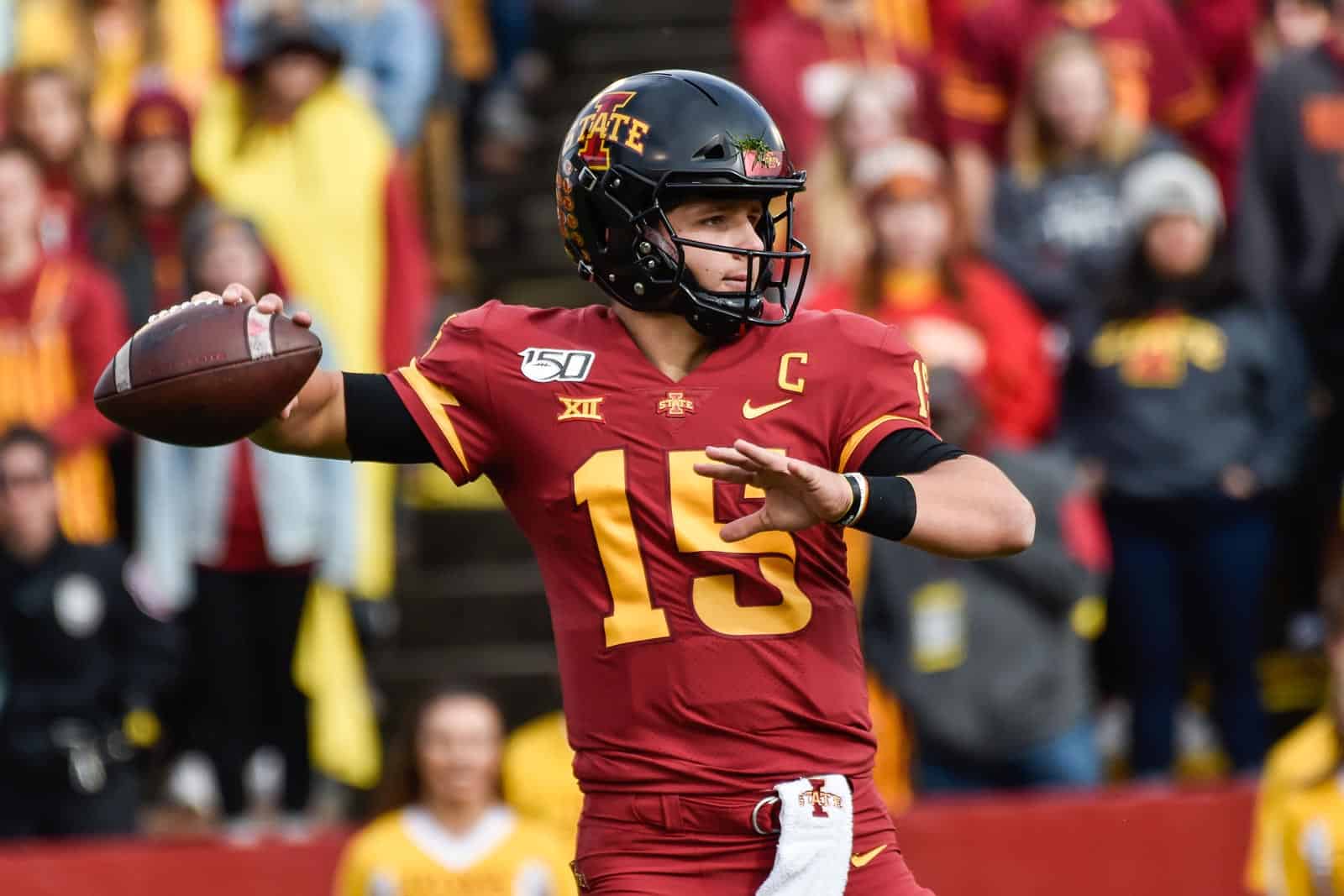 Online sports betting went live in Iowa in August 2019, well before neighboring states and top-five revenue generators Illinois and Indiana came to play. Yet, the state's stricter laws, starting with the requirement that bettors register at a brick-and-mortar casino, have hampered overall growth.
Iowa Hasn't Crossed $100 Million in One Month Handle Threshold—Yet
Of the 18 states plus Washington D.C., Iowa is one of a half-dozen states that hasn't crossed the $100 million handle barrier in a single month. Its closest bid was in November, when it took in $87.2 million. The state's best revenue-generating month was $9.1 million in October.
And while growth has been notable for a state of only 3.15 million, the gambling oasis (Illinois is the only Midwest state that allows online sports betting sharing a border with Iowa) has seen relatively modest returns.
This all changes on Jan. 1 as the state legislature has allowed the in-person registration requirement to expire.
2021 Fiesta Bowl May Be First Iowa Sports Betting Bonanza
Bettors, especially those living in rural parts of the state who didn't have access to casinos prior, can download one of the state's eight available apps on Jan. 1, just in time to wager on No. 10 Iowa State vs. No. 25 Oregon at the Fiesta Bowl on Jan 2. The Cyclones are currently 4-point favorites over the Pac 12 champion Ducks.
"I'd actually call it a first launch," Johnny Avello, DraftKings' director of sportsbook operations, told the Des Moines Register this week. "This is the correct way to do it. It'll be a game-changer."
DraftKings, in partnership with Wild Rose Casino, saw the most in handle in 2020. Still, they may soon see more competition, said Brian Ohorilko, director of gaming at the Iowa Racing & Gaming Commission (IRGC). He estimated at least twelve more sportsbooks are in the middle of applying for licensure in the state with plans to open the virtual window in 2021.
"It should be a very good time to be a customer in the state of Iowa the first few months of 2021," Ohorilko said.