If you haven't heard of Naoya Inoue, don't worry, you're not alone. Despite being one of the best pound-for-pound boxers in the world, Inoue hasn't found stardom outside of his native Japan. He's hoping to change that on Saturday, however, when he defends his WBA and IBF bantamweight titles against Jason Moloney at the MGM Grand Conference Center in Las Vegas.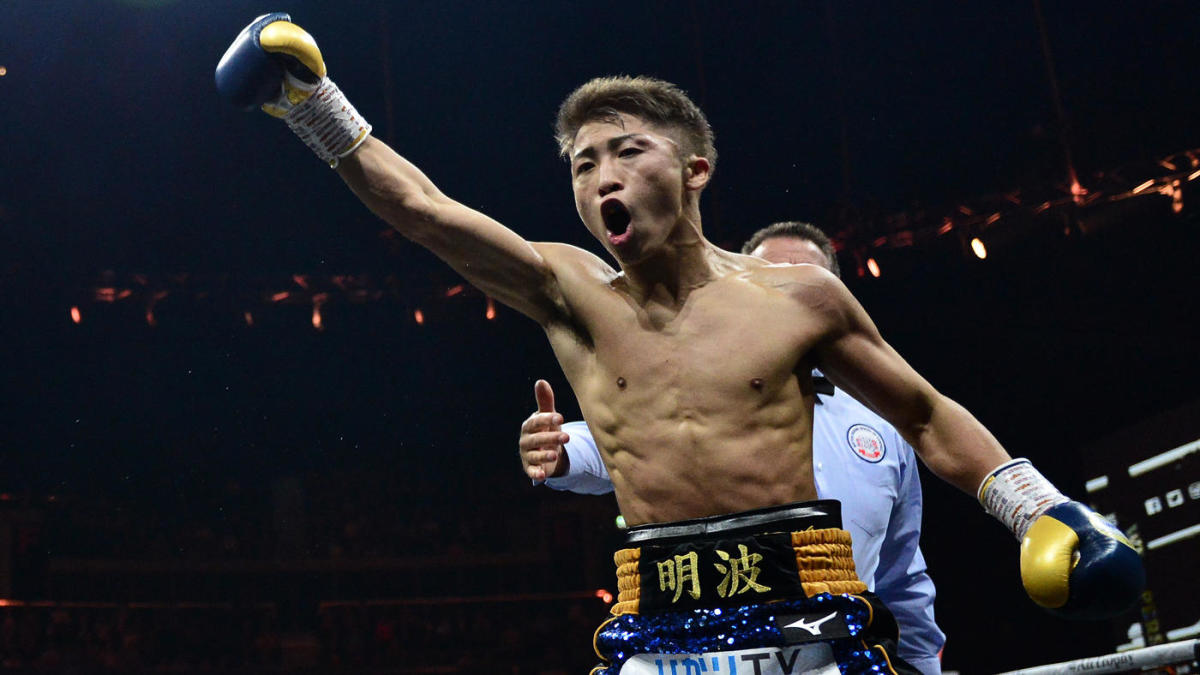 Inoue comes into the fight as an overwhelming favorite and will try to put on the kind of showcase performance that will make him a household name, even among casual boxing fans.
'The Monster' Seeks Worldwide Recognition
Known as "The Monster," Inoue (19-0, 16 KOs) has impressed hardcore boxing fans with his powerful jab and deft footwork. His power has overwhelmed most opponents, stopping eight opponents in a row before Nonito Donaire took him to the cards in Inoue's last fight in November 2019. Some publications named that bout the fight of the year, a back-and-forth battle between hard punchers who were willing to stand and trade.
Inoue ultimately won a unanimous decision (116-111, 114-113, 117-109) to retain his titles. Now, promoters believe that more action-packed fights like that – preferably ones where he comes out on top – can turn Inoue into the superstar he deserves to be.
"I think he has that swagger even though there is a language difference that you can feel," Top Rank Boxing president Todd duBoef told Yahoo Sports. "He has that swagger and a presence about him that is very unique. When you couple that with the power he has, and being such a devastating puncher, he is a perfect telegenic fighter."
Inoue comes into the fight as a massive -1450 favorite over Moloney (+780) at FanDuel Sportsbook. That suggests organizers made this fight in the interest of promoting Inoue rather than staging a competitive title fight. But recent fights, including Vasiliy Lomachenko's loss to Teofimo Perez, show that even the best pound-for-pound fighters in the world can be beaten.
Moloney Gets Second Chance at Bantamweight Title
Moloney (21-1, 18 KOs) comes into the fight with legitimate credentials, even if he may not rise to Inoue's standard. He ranks seventh in BoxRec's bantamweight ratings, and his only loss came in a previous title fight appearance: a split decision defeat to Emmanuel Rodriguez back in October 2018. By contrast, Inoue knocked out Rodriguez inside of two rounds.
Moloney knows he faces a difficult task in fighting Inoue. But he also wants this fight, and plans on making up for his near-miss against Rodriguez.
"I was so close to becoming a world champion. It was heartbreaking. The amount I improved in two years – I can't even explain it," Moloney told BoxingScene.com. "I asked for this fight, my team delivered, and now it's time to bring those belts back with us to Australia."
While that might be a tall order, Moloney says he needs to face Inoue if he wants to accomplish his goals in boxing.
"Every fighter should want to fight the best," Moloney said via Yahoo Sports. "My dream and my goal is to be the best bantamweight in the world, and the only way to make that happen is to beat Inoue."