Even for the free-for-all standards of a modern Kentucky Derby, this year's 148th edition features one of the most wide-open fields in recent memory. So in a race without a clear-cut favorite, where do you draw the line between horses who can contend and those who merely pretend?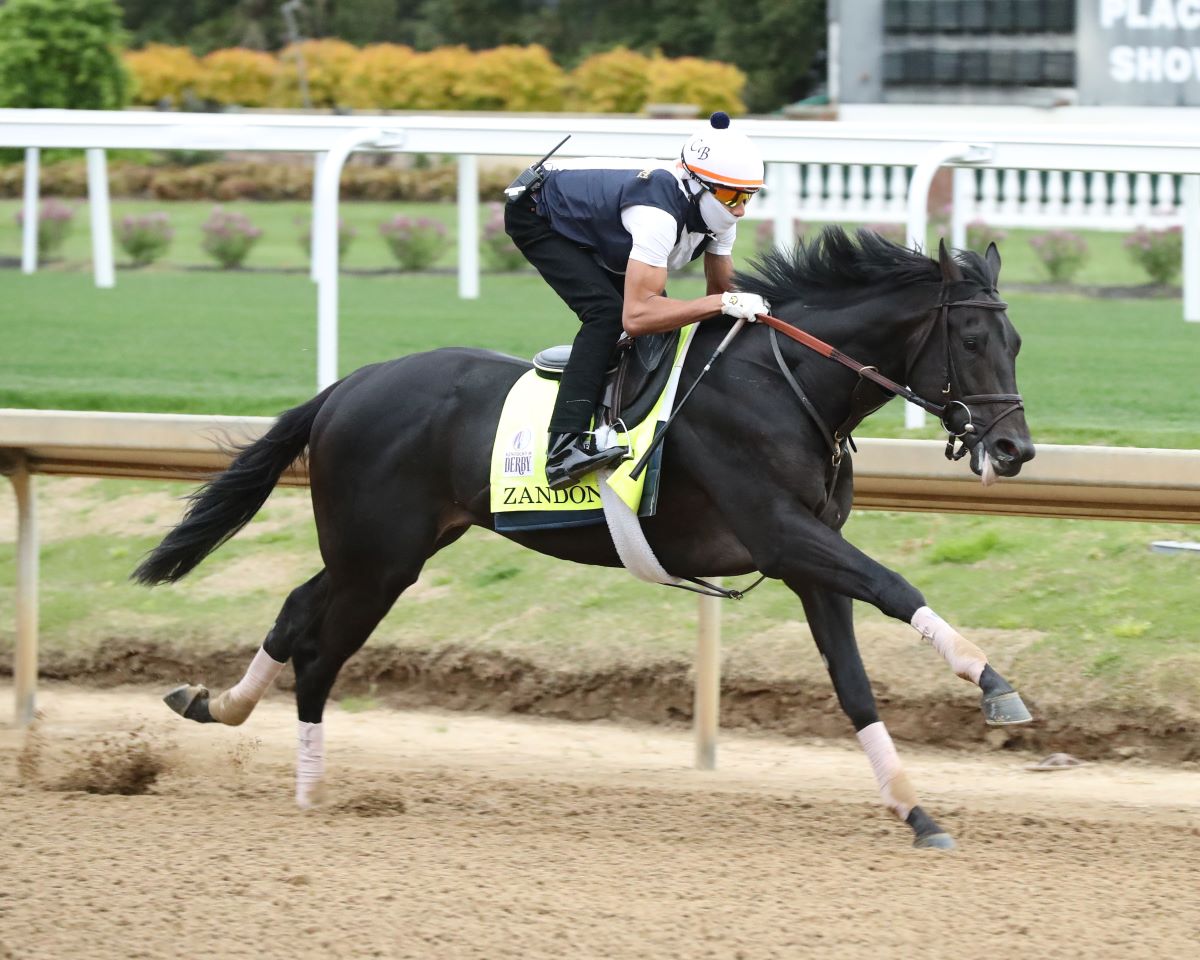 Where else? Speed.
When you look at this year's Derby hopefuls and look at recent trends, speed figures provide a definitive marker. Front-end speed is a proven factor in modern Derbies because of the perils of navigating a 20-horse field. But it's that tactical speed that is important.
Why tactical speed? A history lesson is in order:
Under the old qualifying method, ranking candidates based on graded-stakes earnings, you'd often find Derby fields sprinkled liberally with sprinters fattening up their bankrolls. That created races where those sprinters would vault out of the gate, fire off insane fractions, and create unsustainable speed duels. After they fried each other to a crisp, some closer would sail in out of the clouds and win going away.
Derby points put priority on pace and stamina
Now, under the points system, stamina and tactical speed became the keys to the Churchill Downs winner's circle. Instead of throwing your horseshoes into every graded-stakes race – no matter how short — trainers have to lay out a path that takes them to key points races. This puts a premium on front-end speed, the type seen by pace-setting and pace-pressing runners.
Tactical speed ruled the day. Concepts like the Final Fractions Theory, created by former turf writer and current turf publicist Jennie Rees, bore ripe fruit for cashing tickets. Rees' theory maintains that if a horse covers his final furlong faster than 13 seconds, or his final three furlongs faster than 38 seconds in his final Derby prep, he has the stamina and speed to win a Derby.
The record bears Rees' theory out. Since 1990, 27 of 31 Derby winners met either standard.
Seven 2022 candidates nail the Final Fractions test
Where does that leave this year's Derby candidates? Seven horses —  Mo Donegal, Epicenter, Zandon, Zozos, Taiba, Tiz the Bomb, and Smile Happy — checked each box. Barber Road checked the one-furlong box, running his Arkansas Derby runner-up final furlong in 12.9 seconds. Tawny Port and Messier checked the three-furlong box. Tawny Port ran his final three furlongs on the synthetic track in the Lexington in 37.2. Messier ran his final three in the Santa Anita Derby in 37.8. Both barely missed checking off the one-furlong box, closing in 13.1 seconds.
From there, we go to Jon White's Derby Strikes System. That system gives strikes for failing to meet criteria in eight different categories. The fewer the number of strikes, the better a horse's chances are of wearing roses on Saturday evening. One of White's first-among-equals criteria is a horse being either first or second with a furlong to go in either of their last two starts before the Derby – provided those were 1 1/16, 1 1/8, or 1 3/16-mile races.
According to White, 53 of the last 56 Derby winners through last year checked this box. And 17 of the 20 horses do so this year — all but Barber Road, Ethereal Road, and Happy Jack.
Figure this: speed is important in a Derby
Then we get to raw speed figures. If you don't have the speed, you're not a Derby contender — simple as that. According to Horse Racing Nation's Ron Flatter, 28 of the last 30 horses crossing the finish line first came into the gate with Beyer Speed Figures of 95 or better on the resume.
Among the 2022 field, that list includes Messier (103 best Beyer), Taiba (102), Epicenter (102), Zandon (98), Zozos (98), White Abarrio (97), Mo Donegal (96), Pioneer of Medina (96), and Simplification (96).
Flatter said the same goes for Brisnet Speed Ratings where 19 of the last 22 Derby winners came in with a BRIS Speed Rating of 100 or better. Taiba (111), Mo Donegal (111), Messier (108), Zandon (103), Simplification (103), and Epicenter (101) belong to that club.
The saying "speed kills" only applies if you don't apply it on your Derby tickets.