Yair Rodriguez has established himself as one of the most exciting fighters in the UFC, capable of highlight-reel finishes at any moment. Now, he'll get the chance to show he's also a title contender when he takes on Max Holloway in the main event of UFC Fight Night 197 on Saturday in Las Vegas.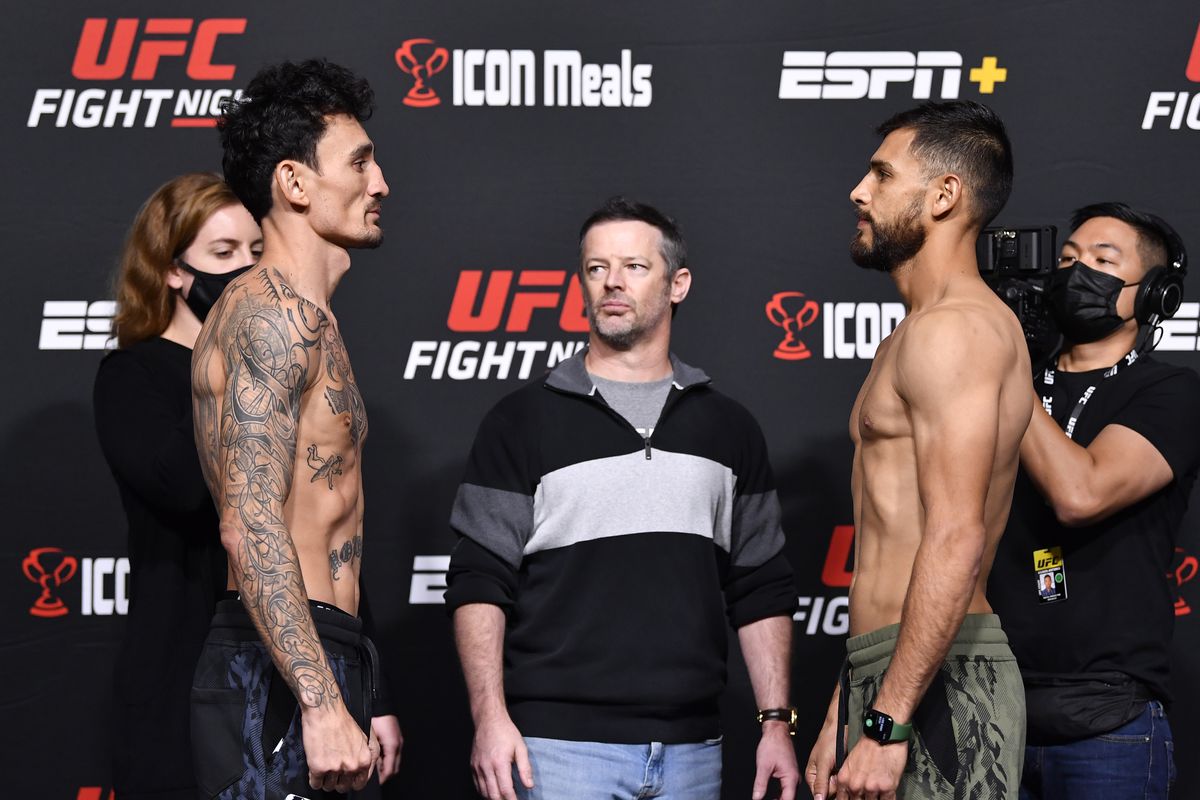 Rodriguez (13-2) won two of his last three fights, with the other becoming a no-contest after an eye poke left opponent Jeremy Stephens unable to continue.
Rodriguez ready for action after long layoff
The two ran it back less than a month later, with Rodriguez winning the rematch by unanimous decision back in October 2019. That's the last time Rodriguez stepped inside the Octagon. Since then, both he and Holloway have dealt with injuries that contributed to the delay in their fight.
"I guess it was difficult for a lot of reasons – personal reasons like COVID and, like, family passing away, friends recently passing away, and injuries," Rodriguez told reporters. "Kind of everything added to this couple of years of being out of competition, but I've been really trying to get back in here."
Holloway (22-6) comes into the bout as a significant favorite. The plan is for Holloway to beat Rodriguez, then earn a third fight with featherweight champion Alexander Volkanovski. Holloway lost to Volkanovski both times they fought, in 2019 and 2020, both by decision. He got closer in the second meeting, losing by split decision, and a third fight seems inevitable.
Long odds on an upset
Holloway probably could have sat out and eventually gotten his trilogy bout for the title thanks to a decisive win over Calvin Kattar in January. But, the former featherweight champion says he wants to prove himself, not just wait for the ideal fight.
"The UFC did tell us that we didn't have to take it," Holloway told reporters. "But I sat down with my coaches, we all looked at each other, we all agreed … we're going to get out there, we're going to do it and we'll get the damn thing done. If you believe you're the best fighter in the world, that's what you should be doing. You'll end up fighting anyone, anytime – everyone, every time, everywhere."
DraftKings Sportsbook installed Holloway as a significant -720 favorite over Rodriguez (+500). The most likely path to victory is a Holloway decision (-120), as he can wear down opponents and build over the course of a fight, especially when the contest lasts five rounds.
That could portend a tactical battle. But Rodriguez says he plans to create something memorable for the fans with Holloway.
"I think it's going to be a great fight," Rodriguez told TMZ Sports. "I know we had pretty good fights last weekend and I'm sure people are expecting a show, so I am expecting to bring fireworks on Saturday, and I am sure it's going to be a great fight for everybody to watch from home."