Miami Heat starting point guard Kyle Lowry missed the last four games with a hamstring injury and made the trip to Boston with the intention of playing Game 3 against the Boston Celtics. PJ Tucker is nursing a swollen knee, and he'll also be a game-time decision for Game 3 tonight in the Eastern Conference Finals.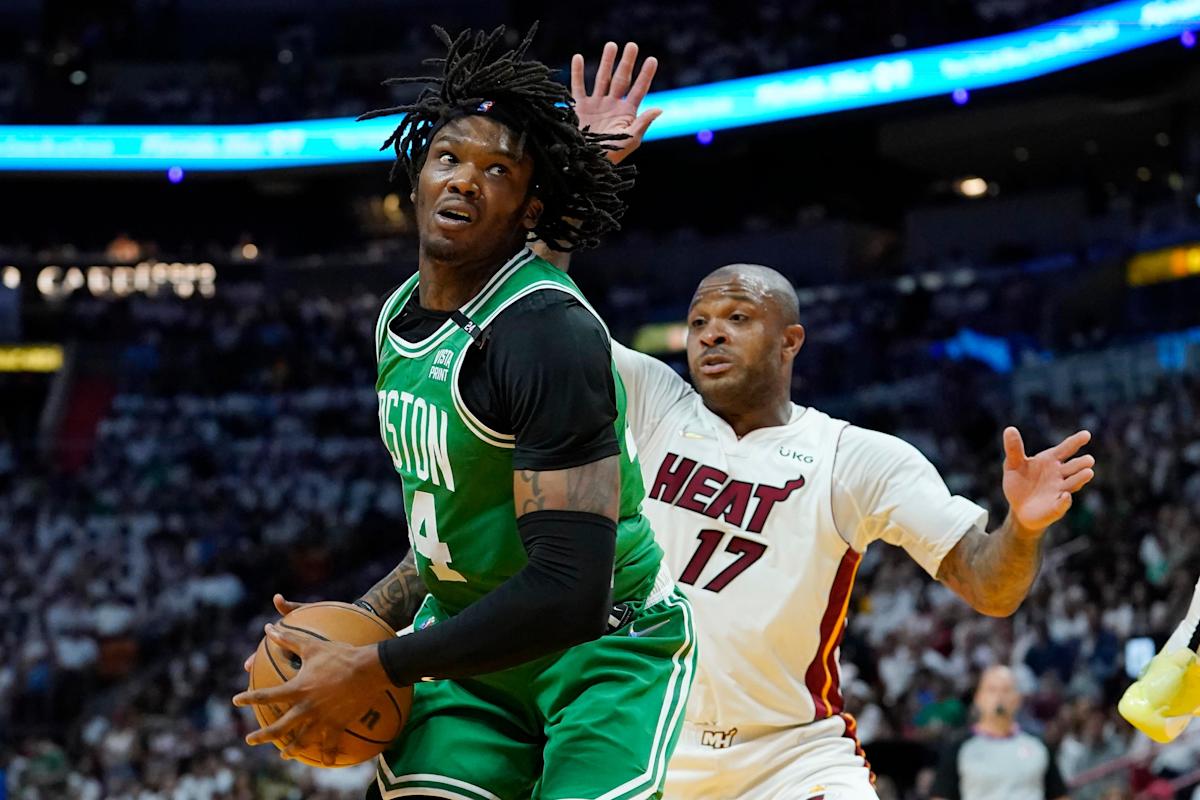 The Heat defeated the Celtics in Game 1 in a blowout, but we're blown out in Game 2. The Celtics evened the series 1-1, but seized home court advantage with the next two games in Boston at TD Garden.
The Celtics opened as -6 favorites against the Heat in Game 3. DraftKings updated their series markers and the Celtics are back to being the favorite to win the conference title at -265 odds. The Heat are +215 underdogs to knock out the Celtics and return to the NBA Finals.
The Celtics are +170 odds to win the 2022 NBA championship as the second favorite on the futures board. The Heat are +650 to win the title.
Game-Time Decisions for Lowry, Tucker
The Heat listed Lowry and Tucker as questionable on the Game 3 injury report, but it's looking more likely that Lowry suits up than Tucker. Both made appearances at the morning shoot around and will go through their usual pre-game routines.
Tucker suffered an apparent knee injury in Game 2 when he banged knees in the first quarter. He tried to play through the pain, but finally exited the game in the third quarter. An MRI did not reveal a significant injury, and the Heat indicated Tucker suffered a knee contusion.
Tucker averages 8.2 points and 5.5 rebounds per game in 13 starts this postseason. The Heat do not rely on him to carry the offensive burden, but he's a huge part of their defense. The Heat need Tucker to keep Jayson Tatum in check on defense. Tatum averages 28 ppg this series, but he hasn't gone off for 40-plus thanks to Tucker.
Tucker expects to play in Game 3.
"All of us are on eggshells when dealing with him," said head coach Erik Spoelstra. "He's a throwback. We can't ask him how he's doing. Then, I can't ask a trainer, because if he sees me talking to a trainer he barks at me and says to stop talking to the trainer."
The Heat were missing Lowry's exquisite ball distribution skills. Jimmy Butler sometimes he gets tunnel vision when he's in his alpha-dog mode, so they need Lowry's ability to share the rock.
Check out more coverage of the 2022 NBA Playoffs.