Erling Haaland promises to make keepers' lives impossible in the Bundesliga this season. A sample of what's in store came in the Cup on Saturday, as Borussia Dortmund beat third-tier Wehen Wiesbaden 3-0. All three goals were scored by Haaland.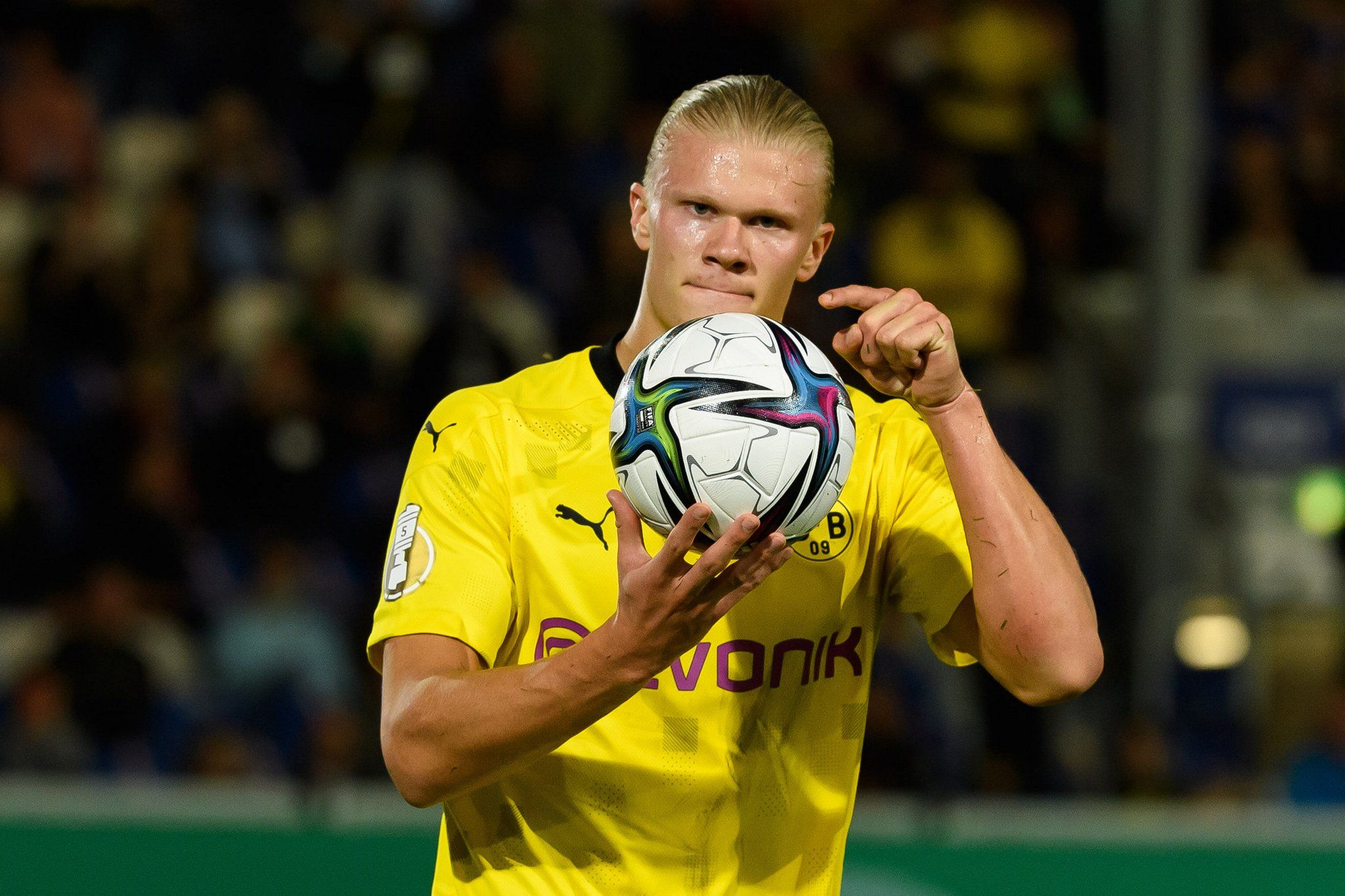 The Norwegian is at peace with the club's decision to ignore high-profile bids from Chelsea, Real Madrid, and Manchester City this summer. Having netted 41 times in 41 games last season, the 20-year-old forward is back to continue his record-breaking ways. Haaland made life easy for manager Marco Rose, who enjoyed his first official outing in charge since joining from Borussia Monchengladbach. Haaland put Dortmund 2-0 up before half-time, then completed his hat-trick after the break.
Apart from his goals, the wunderkind got everyone's attention with what seemed to be a celebration for a ref's decision. After winning a penalty for Dortmund, Haaland went to the ground for a push-up, then returned on his feet. The moment instantly became a social media hit.
Borussia Dortmund's officials stated that their striker isn't up for sale during this transfer window, ignoring interest from Chelsea, Real Madrid, and Manchester City. According to the English media, Chelsea was ready to offer a staggering $210 million to make sure they sign one of the hottest names on the European market. Haaland himself made comments around the possibility of Dortmund receiving such a bid for him, claiming "it's too much for a single player."
Even though Chelsea is on the verge of signing Romelu Lukaku, the bookies still regard the Blues as the main favorites to land Haaland, at +350. A move to his dad's former team Manchester City is at +700, with Real Madrid behind, at +900. Surprise transfers to Manchester United or Barcelona aren't impossible for Haaland, with both currently standing at +1400. Dortmund's rivals, Bayern Munich, are at +2500 to sign Haaland.
The Norwegian is second-favorite to finish the season as top goalscorer in the Bundesliga at +275. Bayern's goal machine, Robert Lewandoski, is first, at -147, while Andre Silva from RB Leipzig comes third at +900.
Bayern is at -714 to win another title, with Dortmund now at +700 and Leipzig at +1400.