Gulfstream Park's 11-race Thursday card isn't one to send the blood racing. There isn't a stakes race, let alone a graded-stakes race, to be found. And the two "feature" races are both allowance claimers. But the otherwise ordinary Thursday card does feature something kind of special in its second race.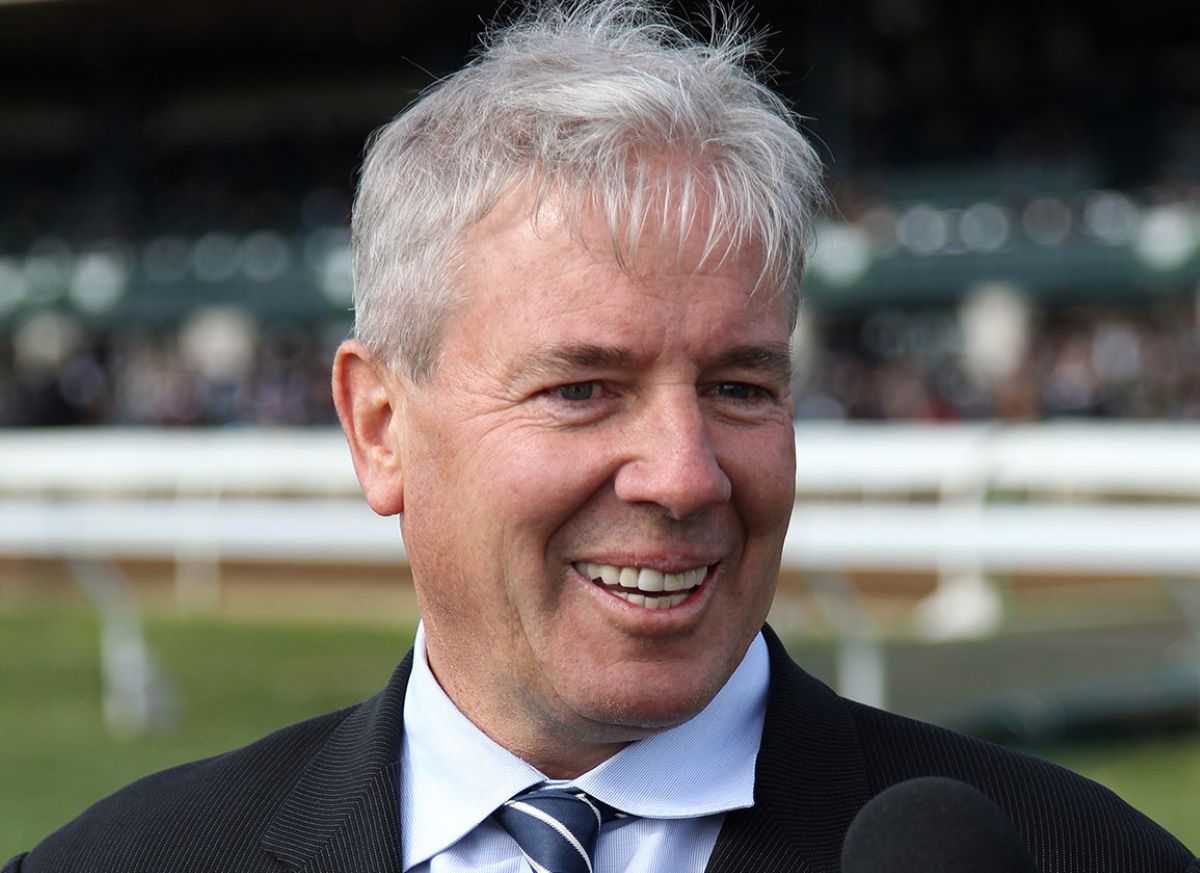 That second race, a $65,000 4 ½-furlong maiden special weight race for fillies, is the first 2-year-old race of 2020. That fact alone is sure to draw interest from not only bettors, but from curious, crystal-ball racing fans looking for a glimpse at a possible 2020 Breeders' Cup juvenile fillies or 2021 Kentucky Oaks contender.
Race conditions mandate that no Lasix will be permitted in any of the eight entries within 24 hours of post time (1:34 p.m. ET), and that each filly carries 118 pounds.
You can take a few elements from the race already. First, all eight fillies were born in or near the first quarter of 2018. While all thoroughbreds turn a year older on January 1, all 2-year-olds must have reached their actual second birthday to race. Therefore, every horse was foaled by at least April 16, 2018, meaning you're seeing an early crop of 2-year-olds. Juveniles mature as the year progresses.
Top 2-Year-Old Trainer Ward Changes Venue
Another takeaway is that Wesley Ward is on the scene. You usually find Ward – considered one of the country's top 2-year-old trainers – dominating the juvenile scene at Keeneland. Ward's 2-year-old conga line into the Keeneland winner's circle is an annual rite of spring in Kentucky, but with Keeneland's spring meet a casualty of the COVID-19 pandemic, his current court is Gulfstream.
"We're getting started late this year, so I'm very excited to get started," he told Gulfstream Park media officials.
Ward has 55 different 2-year-olds in training, with Lime first out of the barn. The 7/5 morning line favorite, Lime is Florida-bred with three workouts at three different tracks: Keeneland, Turfway Park, and Gulfstream over the last month. Tyler Gaffalione, one of Gulfstream's hottest jockeys, is aboard.
Lime's Size Belies Her Speed
"The horses I run here right off the bat are very, very quick and speedy. Those are the ones I've targeted for these early races," Ward said. "She is all that. Very fast, very smart. She's a big filly. The quicker fillies are usually the smaller fillies, but she's very quick and agile."
Ward's second juvenile, Golden Pal, will run in a $65,000 maiden special weight for 2-year-olds on Friday. Ward said the son of standout sire Uncle Mo is another fast, smart, and precocious juvenile.
Waiting for Lime right next to her in Gulfstream's starting gate is Awesome View (7/2), the latest product from Jacks or Better Farm in Florida. As dominant as Ward is with 2-year-olds in Kentucky, Jacks or Better has, with 19 Florida Sire Stakes champions, a well-earned reputation as Florida's top juvenile breeding farm. The daughter of Awesome of Course, Awesome View is on the post with Edgard Zayas aboard.
Can Home-Track Advantage Pay Off?
"(Jacks or Better owner) Fred's horses have been here for three weeks. With the corona thing, we got them a little later than normal, but he always does a great job at the farm getting them ready for the 4 ½-furlong races," Awesome View's trainer Ralph Nicks said about farm owner Fred Brei. "Awesome View trains fine. We'll see if she's fast enough. Drawing the one-hole, it's all about the break."
Two other entries from former Florida Panthers co-owner Alan Cohen's Arindel Farm warrant consideration. Stablemates Pretzel (6/1) and Quinoa Tifah (9/2) start next to each other in Gates 7 and 8. Pretzel is the half-sister to stakes winner Sweet Khalesi, who won four of 16 starts and nearly $190,000. Juan Alvarado trains both horses.