The "weird" in our current weird times continues. After a short stint in the WWE and an appearance on "The Masked Singer" karaoke reality show, Rob Gronkowski will unretire. The New England Patriots agreed to trade Gronk, the five-time Pro Bowl tight end, to the Tampa Bay Buccaneers so he can reunite with ex-Pats QB Tom Brady.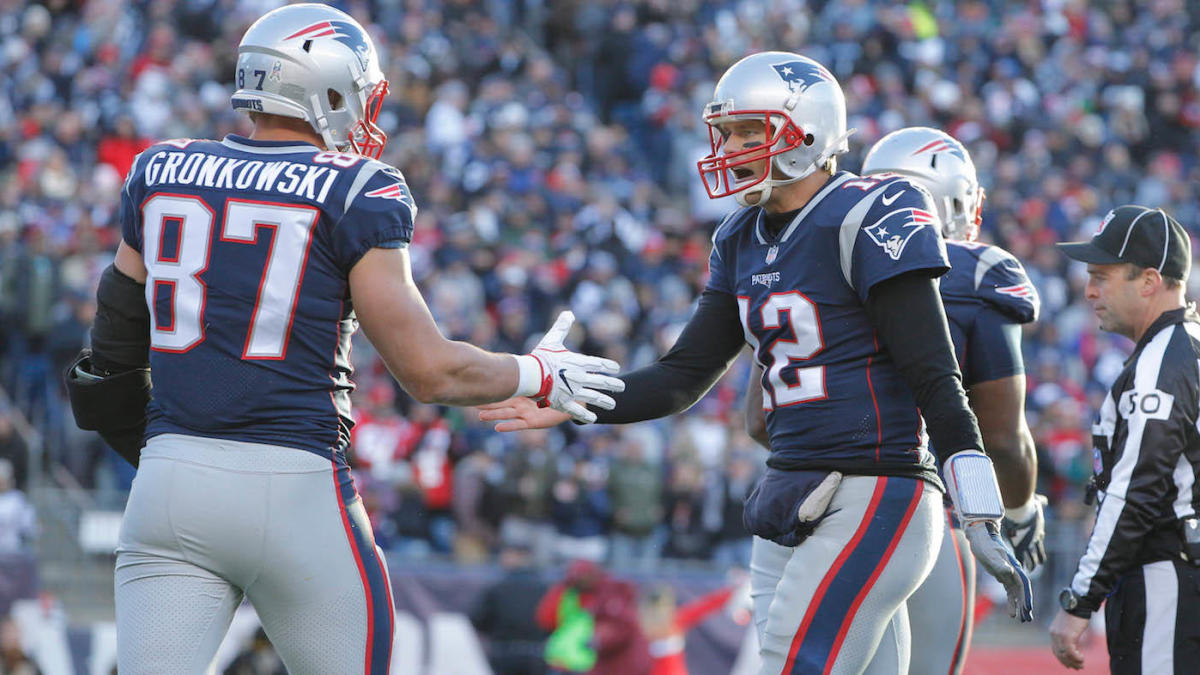 Bill Belichick will send Gronk and a seventh-round pick to the Bucs in exchange for a fourth rounder.
ESPN's Adan Schefter reported that the trade depends on Gronk passing his physical.
The Pats intended to trade Gronk to the Detroit Lions in 2018, but he chose retirement instead because he did not want to play with a quarterback other than Brady.
"Rob has agreed to play for Tampa this season," said his agent, Drew Rosenhaus. "He will honor his current contract at this time."
Gronk has two years remaining on his contract and is due $10 million this season after the trade to Tampa Bay.
With Gronk and Brady in Tampa Bay, the Bucs improved to an 11/1 odds favorite to win the 2021 Super Bowl, according to a recent update by Circa Sports in Las Vegas.
Trade, pending physical: Patriots are trading TE Rob Gronkowski and a seventh-round pick to the Buccaneers for a fourth-round pick, source tells ESPN.

— Adam Schefter (@AdamSchefter) April 21, 2020
The Trade: Return of Gronk
Gronk won three Super Bowls with Brady and Belichick. He made five Pro-Bowl teams in his first six seasons. He also earned a spot on the NFL's 100th Anniversary All-Time Team.
In nine seasons, Gronk caught 79 touchdowns in 115 games with the Patriots. He caught 65 touchdowns in his first six seasons and posted double-digit touchdowns in five out of his first six seasons.
During his first two seasons in New England, Brady and the offense were unstoppable with Gronk and Aaron Hernandez leading their double-tight end sets. Gronk caught a career-high 17 touchdowns in 2011 with 90 receptions for 1,327 yards.
In 2014, Gronk won the NFL Comeback Player of the Year when he tallied 82 receptions, 12 touchdowns, and 1,124 yards in 15 games.
After playing every game in his first two seasons, Gronk never played a full season again. He missed nine games in 2013 after he blew out his knee. In 2016, he missed half the season due to a multitude of injuries, including a chest injury, a strained hamstring, and season-ending back surgery to repair a herniated disk.
After the back surgery, Gronk was just a shell of the player he used to be during his final three seasons.
Gronk hinted at a potential comeback during an appearance on the Andy Cohen show last night. Gronk did bring up a trade with the Tampa Bay Bucs, but acted coy when asked a question about his future.
"Never say never," said Gronk with a bad poker face.
What will Julian Edelman do now with his BFFs relocating to Tampa Bay? Will Jules march into Belichick's office and demand a trade to Tampa too?