You came to the right place if you're looking for some draft tips and advice with your fantasy football debut. Or, if you haven't played fantasy football with your friends, family, or coworkers in some time, then here's a refresher course with basic tips to help you out before your upcoming fantasy football draft.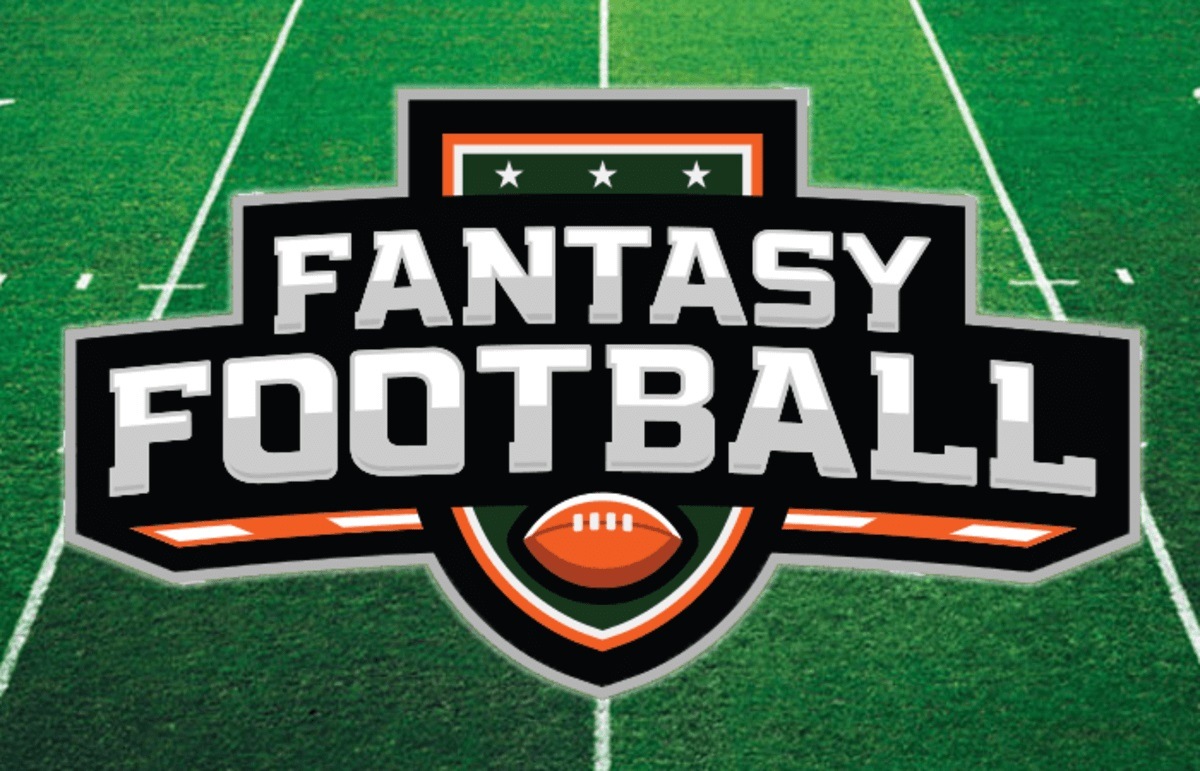 You need to be prepared before heading into your fantasy football draft, so make sure you pay close attention to the rules of your fantasy football league. You'd hate to show up and discover it's an auction draft, or it's a keeper league, or a traditional snake draft.
There's an abundance of fantasy football draft materials out there to help you out, including podcasts, so don't miss out on a chance to get a leg up on your competition by studying up. Find a cheat sheet with every player on it and if you're not familiar with a name (most likely a rookie), then look them up.
1. You don't win your fantasy football championship in the draft, but you can definitely dig yourself into a big hole
Winning a fantasy football league is a combination of a good draft, favorable weekly matchups, precision waiver wire pickups, hitting the right coin flip when picking between two even players, and a little bit of luck.
Don't fall behind early at the start of the season because you made a crucial error in the draft by selecting an injured player, or being unaware of any coaching changes that can drastically alter your fantasy outlook.
If you don't like your team after the draft, don't be too hard on yourself. If you look at your final fantasy football team roster, it's often a fraction of players that you drafted. Don't overthink players in the later rounds because you're probably going to drop them anyway.
2. Pay close attention to bye weeks
The first thing I do before any fantasy football draft is to print up a list of bye weeks and yet, I still manage to screw up by picking two tight ends with the same bye week. Avoid filling your roster with players with the same bye week. It sounds like a simple and basic rule, yet it's the one mistake I make almost every season.
3. Previous results aren't indicative of future results
When you're looking at fantasy football projections (e.g., ESPN), the data is a combination of what a player did last season versus what could happen this season. Last year's stats are the hardest thing to overcome, so don't get too attached to them. It's tough to select a player who's coming off an injury or who had a horrendous 2020. They're the value players who can help put you over the top if you pick them instead of taking the safe route and taking a stud from last season.
4. COVID-19 lingers
It's now the second year of the NFL in the COVID era, with the delta variant running rampant in different sections of America. You never know when one of your players will get flagged for COVID protocol, either testing positive outright or from contact tracing. That adds another wrinkle of unpredictability to your fantasy football season, so stay informed. If one of your starters gets put in the protocol, make sure you're on top of the situation as soon as possible so you can make the necessary lineup adjustments or waiver wire pickups.
5. Don't draft a kicker and defense until the last possible moment
Okay, it's a general rule: never draft a kicker until the last round. I try to wait until the penultimate round before I draft a defense. If your team is already stocked, then you can draft a defense with three rounds remaining. A solid rule of thumb is that you never want to be the first owner to draft a defense.
6. Hometown hero
If you're a fan of a second-tier team or root for a team that's from a smaller city, you might have a built-in edge due to your familiarity with the roster. This will come in handy if players miss time due to injuries or COVID protocols. You know how deep your favorite team is at WR or if they have an up-and-coming rookie running back who's about to break out. Utilize this inside information to your advantage, especially for under-the-radar reserves.
If you have a tough choice between selecting a player who plays in your hometown versus another player, consider the hometown player because at least you'll be able to watch them play every week on TV and you'll have better coverage in the local media.
If you're a New York Jets fan, rest assured that most of the public thinks the LOL Jets are a big joke, so don't be surprised when other team owners ignore starters from Gang Green.
7. Know the offensive coordinator
Everyone knows the head coach, but who's the offensive coordinator for your money players (QB, RB, WR)? Is he from the Belichick coaching tree? A wunderkind from Sean McVay's staff? Buddies with Adam Gase? How about a washed-up head coach who's licking their wounds as an OC while awaiting a shot at another head coaching job next season?
If a team is going to open up the offense this season, that means you can take a flier on their second or third WR because it means more opportunities than last season.
8. Check the schedule
You're excited that you snagged the QB you wanted, but did you crunch his team's schedule for the season? Do they play a bunch of tough defensive teams? How many non-conference road games do they have? How about crappy scheduling with a Thursday night football game slated after a smashmouth game against a division rival on the previous Sunday?
9. Consider a co-owner
If you have kids or are swamped at work, but still want to play fantasy football, then consider asking a friend, coworker, spouse, or family member to be a co-owner. You can split the workload and won't have to worry about setting your lineup when life gets overwhelming on a Sunday. A co-owner can step in and manage the team if you're preparing for a big presentation at work, or your family dog ate an entire jar of pennies and you have to rush them to the vet a couple of hours before kickoff.
10. Have fun
It's been a tough 18 months since COVID hit, but at least there are pro sports to help keep your mind off things. With that said, make sure you have fun. If you're not having fun with fantasy football, then it's okay to sit this season out and try again in the future when you're in better head-space. Don't force it out of obligation.
But if you do play, don't forget to have fun! Winning is important, especially when there's cash and bragging rights on the line.