FanGraphs has released its win-loss projections for all 30 MLB teams, and most are in tune with the Las Vegas oddsmakers, including the team favored to win the World Series, the New York Yankees (5/1).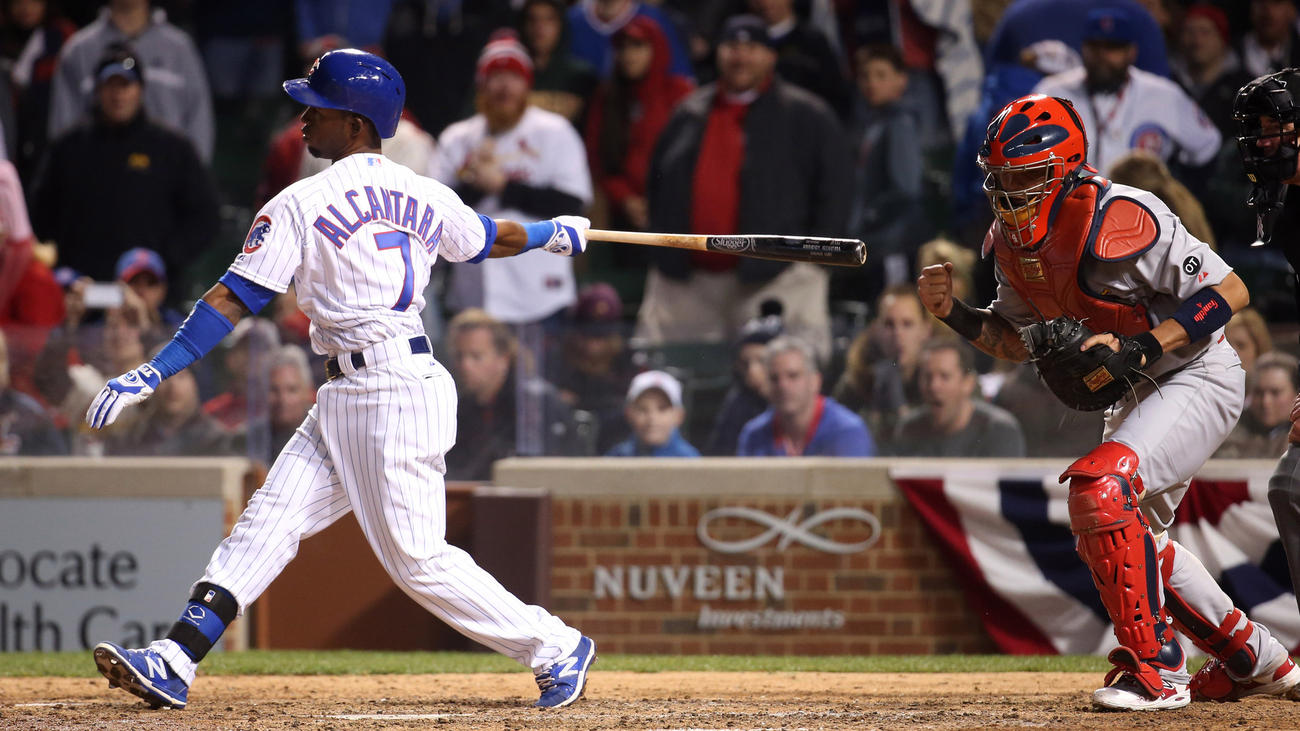 As we head into Spring Training, Fangraphs, a website that makes computer-based projections using different algorithms, projects the Yankees to win 94 games, second most in baseball behind the Houston Astros. Vegas oddsmakers agree and have set the over/under for the Bronx Bombers at 94.5 wins.
New York, a Wild Card team a year ago, was active this offseason, acquiring outfielder Giancarlo Stanton, last year's home run king, from the Miami Marlins. The Yankees lineup is stacked with Stanton and AL home run champ Aaron Judge hitting back-to-back.
Houston, the defending world champs, is the only team FanGraphs projects to win over 100 games, 101 to be exact. If you agree with this FanGraphs projection, you'll want to bet big on the "over," which is 96.5, tied for tops in baseball with the Los Angeles Dodgers (93 wins projected by FanGraphs).
FanGraphs projects seven teams will win 90 or more games (Astros, Cubs, Yankees, Indians, Dodgers, Red Sox, Nationals), all of which would need to top the 90-win plateau to hit the "over."
Betting on Bad Teams?
The teams Vegas expects to stink up the join this year (Royals, Marlins, Tigers, White Sox, Reds, Braves, Padres, Phillies) are getting the same kind of love from the FanGraphs computer projections.
FanGraphs Projected Win Totals for 10 Worst Teams

Miami Marlins 65-97 (O/U 64.5)

Kansas City Royals 66-96 (O/U 71.5)

Chicago White Sox 66-96 (O/U 68)

Detroit Tigers 70-92 (O/U 68.5)

Cincinnati Reds 72-90 (O/U 73.5)

Atlanta Braves 72-90 (O/U 74.5)

San Diego Padres 73-89 (O/U 69.5)

Philadelphia Phillies 74-88 (O/U 74.5)

Baltimore Orioles 75-87 (O/U 73)

Pittsburgh Pirates 76-86 (O/U 73)
Same Teams, New Year?
Each of the top seven teams as projected by FanGraphs made the playoffs last season, including both World Series participants (Astros and Dodgers), and the Colorado Rockies are the only 2017 playoff team expected to post a losing record this year.
But, bettor's beware, that doesn't mean every team projected to make the playoffs actually will. Nor does it mean there won't be a surprise team or two that comes out of nowhere to make the postseason. Last year, FanGraphs projected the Minnesota Twins, a team that earned an AL Wild Card spot, to win just 71 games.
FanGraphs did, however, accurately project all six division champs.