Anna Kane accused her husband, San Jose Sharks forward Evander Kane, of trying to fix games for gambling purposes in a blistering Instagram story she made on Saturday.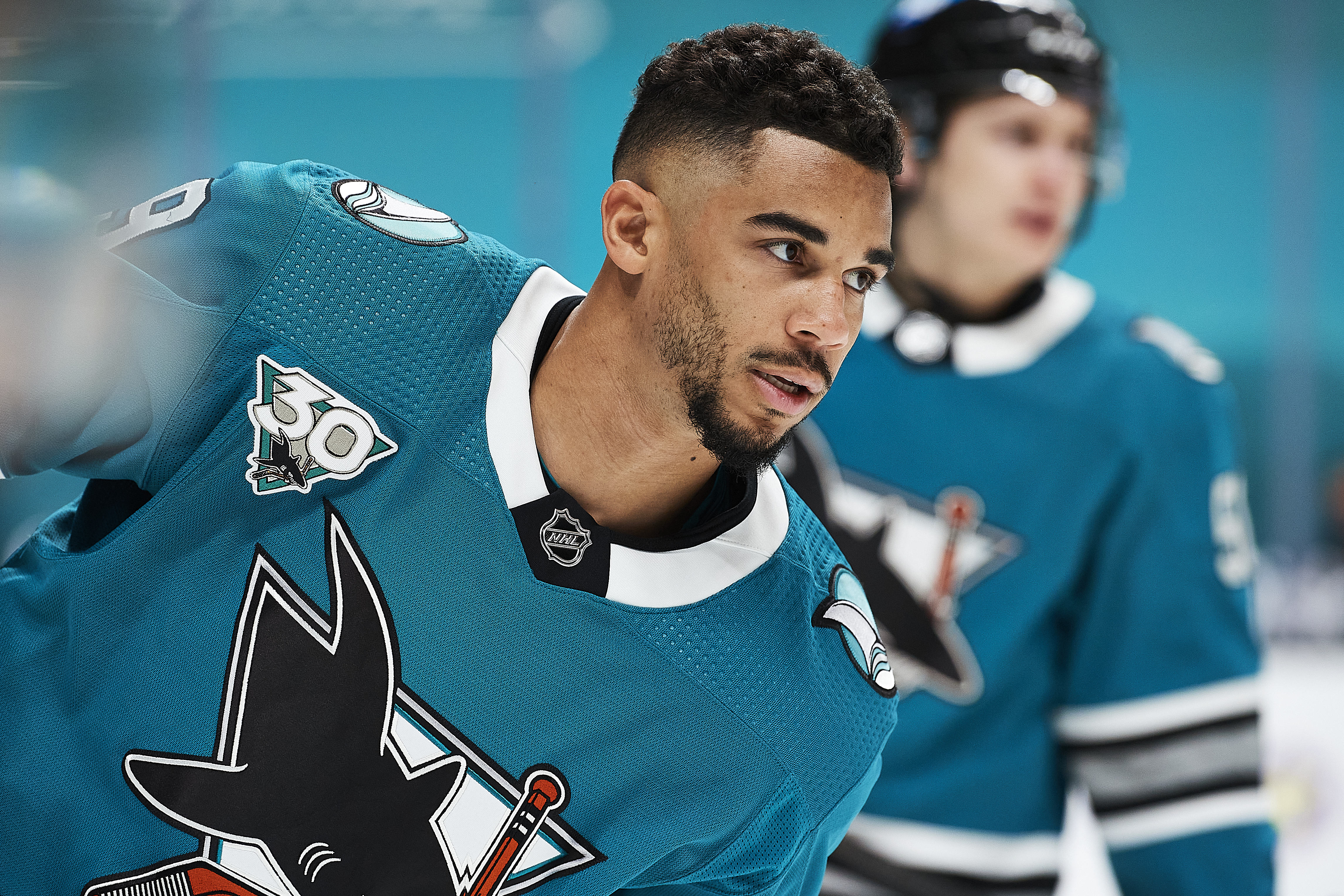 Kane responded to that story on Sunday, saying that he has never gambled on hockey, let alone thrown a game.
NHL to investigate gambling charges
In her post, Anna Kane said that her husband is a gambling addict who abandoned her while she was pregnant with the couple's second child.
Anna Kane, wife of San Jose Sharks forward Evander Kane, has posted some damning stuff on her Instagram. This includes a question to Gary Bettman on "how they can let a player gamble on his own games?" pic.twitter.com/lKGYKWt6bF

— Mark Scheig (@markscheig) July 31, 2021
"So you leave July 8th, you do not call or text at all for seven days, then you inform me you are going to Europe for a vacation," Anna Kane wrote. "But at the same time tell me that our house is being taken by the bank but do not come home to help [your] pregnant wife pack or help her with anything at all."
The biggest bombshell was Anna Kane's assertion that her husband fixed games while playing for the Sharks.
"Can someone ask Gary Bettman how they can let a player gamble on his own games?" she wrote. "How does the NHL let a compulsive gambling addict still play when he's obviously throwing games to win money? Hmm maybe someone needs to address this."
The League was made aware this evening of a post on social media alleging that San Jose Sharks Player Evander Kane bet on NHL games. The integrity of our game is paramount and the League takes these allegations very seriously. (1/2)

— NHL Public Relations (@PR_NHL) July 31, 2021
The NHL acknowledged that it's aware of those posts and said it will conduct a full investigation into the matter.
Kane denies betting on hockey
Evander Kane responded to the accusations on Sunday, vigorously denying that he bet on games.
— Evander Kane (@evanderkane_9) August 1, 2021
"I have NEVER gambled/bet on Hockey, NEVER gambled/bet on a Sharks game, NEVER gambled/bet on any of my games and NEVER thrown a hockey game," Kane tweeted. "The facts are I personally had my best season of my career last year and was the most consistent I've been throughout any season, I'm proud of that. I love the game of Hockey and would never do any of what was alleged."
The 30-year-old winger did enjoy one of the better years of his career during the 2020-21 season. He netted 22 goals and a career-high 27 assists despite the shortened 56-game season, leading the team in both categories.
Kane did, however, have his worst stretch of play in April during an eight-game San Jose losing streak. He scored just twice in those eight games without assisting on a single score. That stretch came well after the Sharks had played themselves out of playoff contention. Those numbers don't suggest Kane fixed those games, though it will likely be one of the stretches that the NHL investigates given the allegations against him.
Off-the-ice trouble has followed Kane for much of his career, though he has mostly avoided discipline or criminal charges.
In 2016, a woman in Buffalo sued Kane, saying that he attacked her in his hotel room. In 2019, the Cosmopolitan of Las Vegas sued Kane, alleging he failed to pay a debt worth about a half-million dollars. Earlier this year, Kane filed for Chapter 7 bankruptcy in California, citing $26.8 million in debt.