World football sensation Erling Haaland bagged 32 goals in his debut season at Stamford Bridge. But Champions League holders Chelsea failed to build on their European success from 2021 to conquer the Premier League in 2022. That's according to a simulation run by OnlineGambling.com on the wildly popular Football Manager gaming platform, as we attempted to see what's in store for the Blues if they are able to pick up the young goal-scoring machine.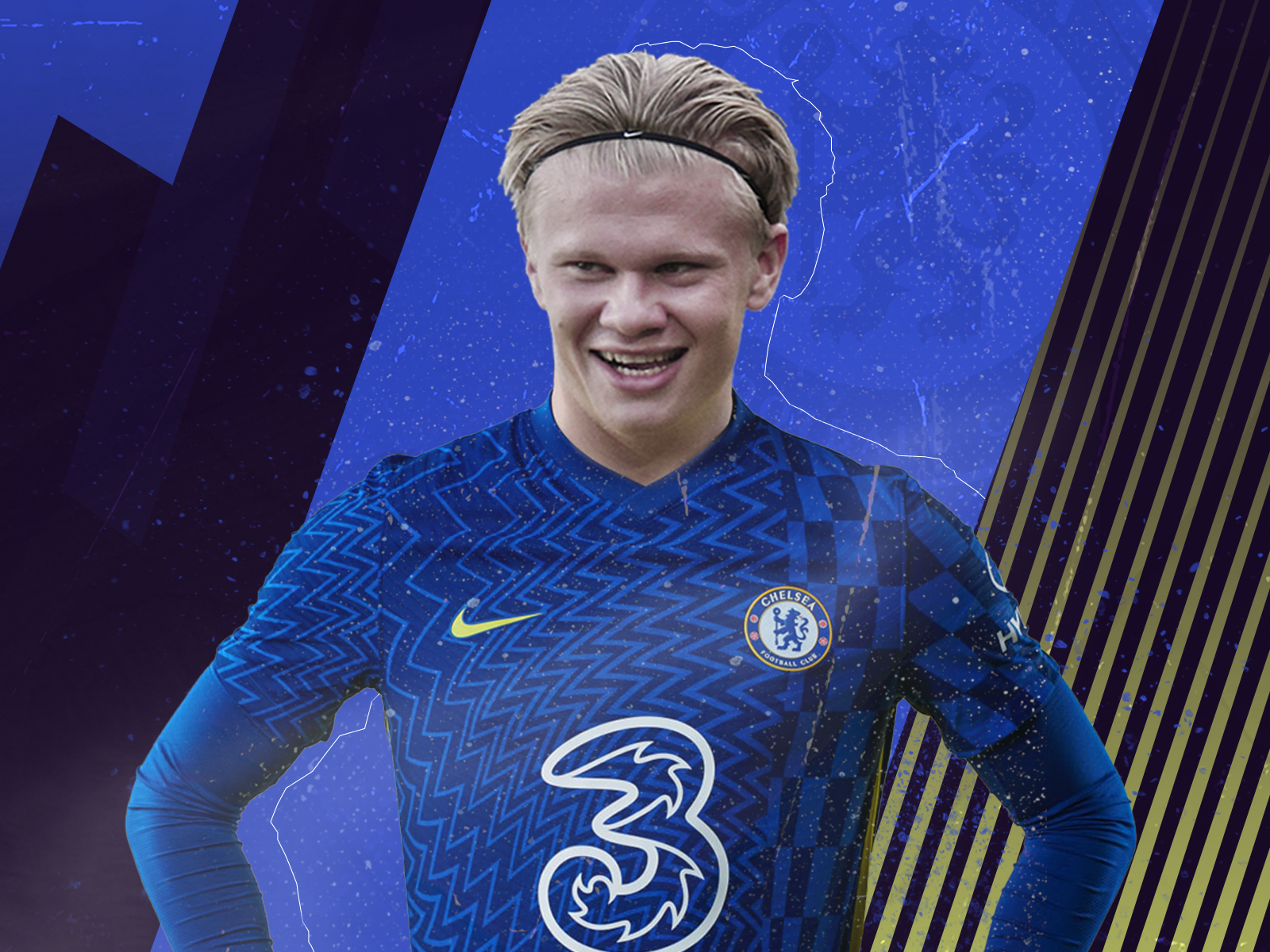 After Thomas Tuchel was appointed manager in late January, Chelsea improved their form and exceeded expectations, winning the Champions League and playing the FA Cup final, while also finishing fourth in the Premier League. It was team tactics that won Chelsea the most important club-level trophy in European football.
But Chelsea, who last secured a Premier League title in 2017, could be getting desperate to add some numbers in their attacking statistics, which have failed to impress.
Despite paying a combined fee of £155.7 million for Kai Havertz (from Bayer Leverkusen), Timo Werner (RB Leipzig), and Hakim Ziyech (Ajax), Chelsea struggled to find consistency in their attacking game. Defensive midfielder Jorginho was Chelsea's highest goalscorer at domestic level, netting seven times. French international Olivier Giroud, limited to just 17 Premier League games, contributed four goals to Chelsea's total, while home-grown Tammy Abraham scored six times, just like Werner. Ziyech scored twice, with Havertz stuck at four goals.
So Chelsea are on the lookout for a new striker to build on their Champions League success and top-four Premier League finish. Haaland has emerged as a prime target following a strong season at Borussia Dortmund. And with Romelu Lukaku's revelation that he wants to stay at Inter Milan, Haaland is definitely the number one target for Tuchel's West London club.
Already, Haaland has been a top pursuit for Manchester City, Manchester United, Liverpool, Barcelona, and Real Madrid. That was until Dortmund tried to end speculation around his future, publicly stating that the player is not moving until 2022. Just 'What if?', though. Rumors got back in force once Chelsea lifted the Champions League, with some English media sources even claiming last week that Haaland agreed on personal terms with The Blues — info has since been denied.
Dortmund values their "diamond" player at £150 million. Abraham could be involved by Chelsea in a potential bid that would see Haaland move in the opposite direction.
"Do we have some ideas on how to improve the squad? Yes. But will we fight about it? No. We will discuss it and first of all. I embrace simplicity. I hope I can continue to live like this because it is pure fun," Chelsea boss Tuchel said about his transfer plans this summer.
So fans want to know, how will Haaland perform? Is he really worth such a high transfer fee? That's why OG ran the simulation.
Football Manager more than a game
We used Football Manager because it is more than just a game for soccer fans around the world. FM's importance in the real game has grown significantly at the highest level. Football Manager relies on an international network of more than 1,300 scouts watching games everywhere in the world. Many are directly connected to the clubs in order to obtain a fuller picture of certain players. The game covers more than 2,200 clubs in 51 countries, so their database is a gold mine for whoever gets their hands on it.
The simulator was launched almost 30 years ago. Everton and other clubs around Europe used Football Manager as a recruiting tool. Football Manager has been a shirt sponsor for teams like Sheffield United, Watford, and AFC Wimbledon. The simulator is not only popular among officials and supporters, but also among players. Before Euro 2020, Antoine Griezmann and Kylian Mbappe were caught talking on a plane about it. Griezmann, who was managing Newcastle United in the Premier League, brought the virtual version of Mbappe to St. James' Park. "I signed you for 134 million," Griezmann told Mbappe, who laughed in response: "It's not very warm over there, is it?"
Antoine Griezmann showing his Football Manager game with Newcastle where he won 5 titles in a year.

He also tells Mbappé that he bought him in game, Mbappé replied: "Newcastle? It's really not warm there."

— Footy Accumulators (@FootyAccums) June 7, 2021
How did Haaland do in his first season at Chelsea?
The transfer didn't come easy in Football Manager life, but OG News made things happen, and, finally, Dortmund agreed to sell for £172m.
Haaland performed great right from the start, even though his team didn't help too much. The Norwegian finished the season with 32 goals and 11 assists to his name. Twenty came in the Premier League, with another six in the Champions League and six in the domestic cups (four in the FA Cup and two in the Carabao Cup).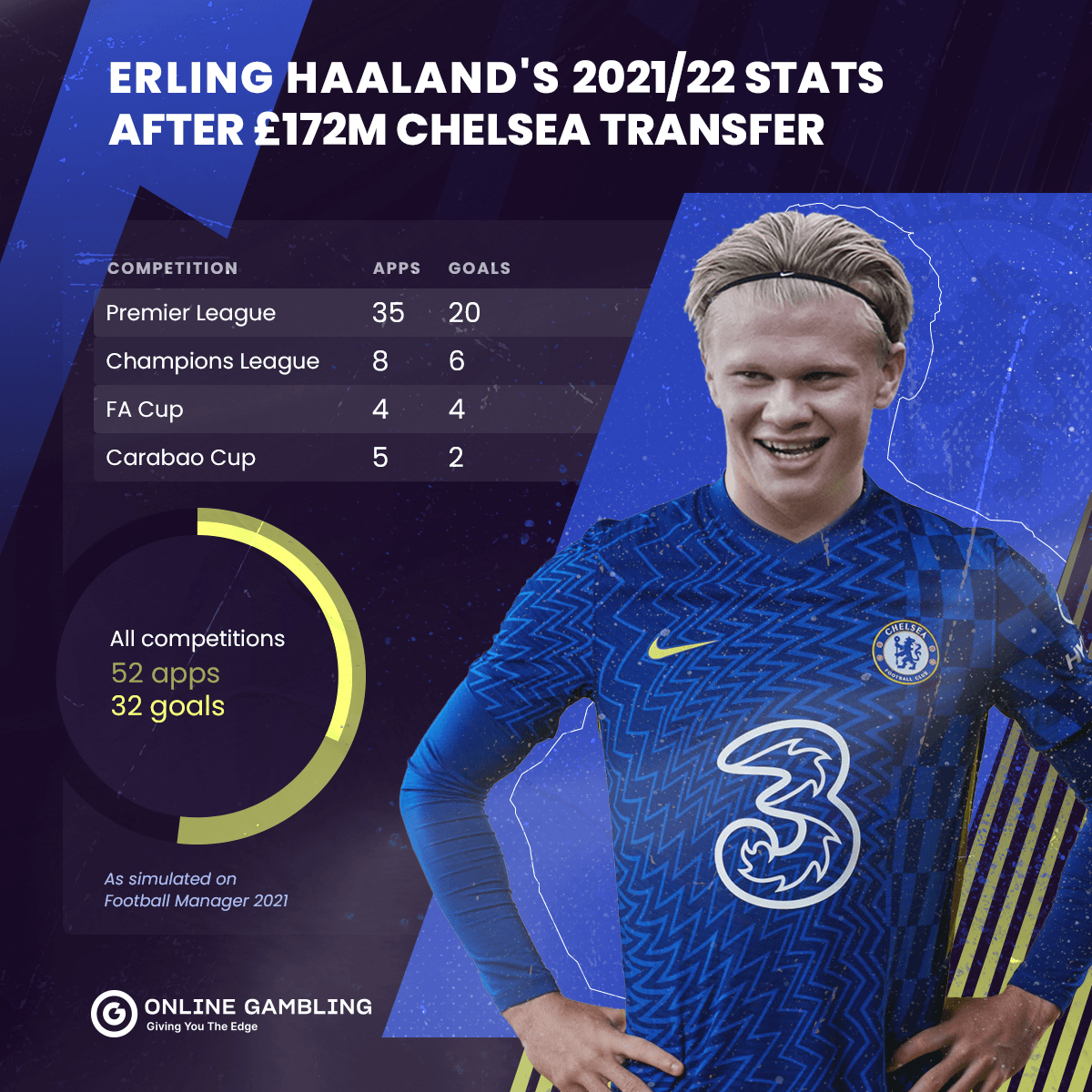 Haaland's excellent scoring rate didn't help Chelsea much in terms of winning trophies. Tuchel's men slumped to a disappointing sixth-place finish as Manchester City secured another Premier League title at the end of the simulated campaign.
Chelsea managed only to seal a round of 16 partaking in the European Champions Cup (how the Champions League is branded in Football Manager). Inter Milan put Chelsea out with a 4-3 win on aggregate. Zebre (the in-game name of Juventus) managed to win the competition following a penalty shootout against Manchester United. Haaland finished as the joint fifth-highest goalscorer in the European Champions Cup, with six goals, behind four players who netted eight times.
Manchester City beat Chelsea in a penalty shootout in the Carabao Cup final, following a 1-1 draw. Haaland had one piece of collective success to celebrate in his first season at Chelsea, after featuring in the 2-1 FA Cup final defeat of Manchester United.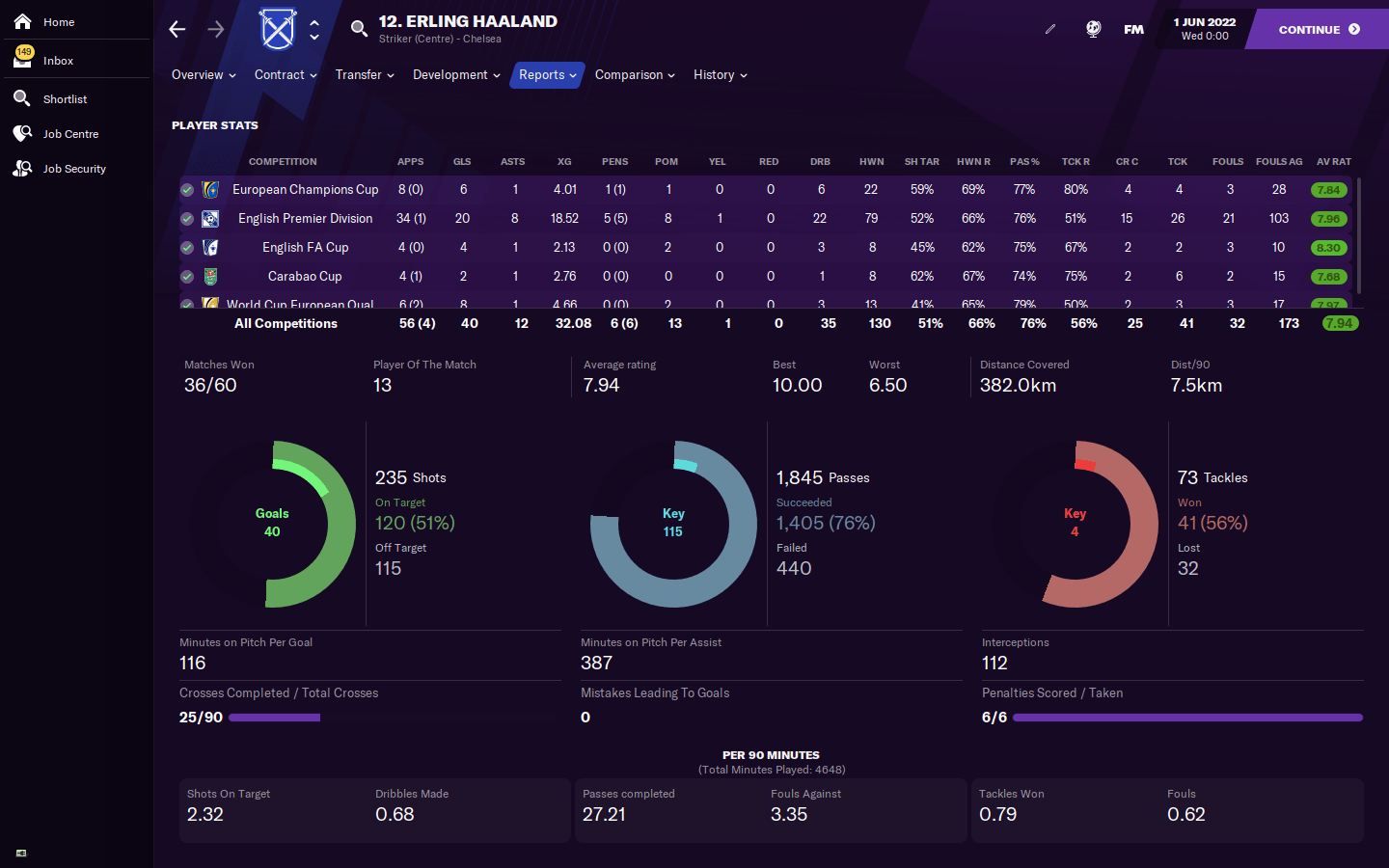 Based on his ratings for Chelsea and Norway across the 2021/22 season, Haaland was the man of the match on 13 occasions. Out of 235 attempted shots, 120 (51%) were on target. His passing was also neat. 1405 (76%) of the 1845 balls he sent to his colleagues reached the correct target. Even though it's not his job to try them, Haaland tackled with success 41 times (out of 73). He also had 112 interceptions and six penalties scored from six attempts. None of his mistakes led to the opposition scoring a goal. His rating of 7.96 placed him third in the Premier League's top players. Only Harry Kane (8.34) at Tottenham and Kevin De Bruyne (8.1) for Manchester City did better than Haaland.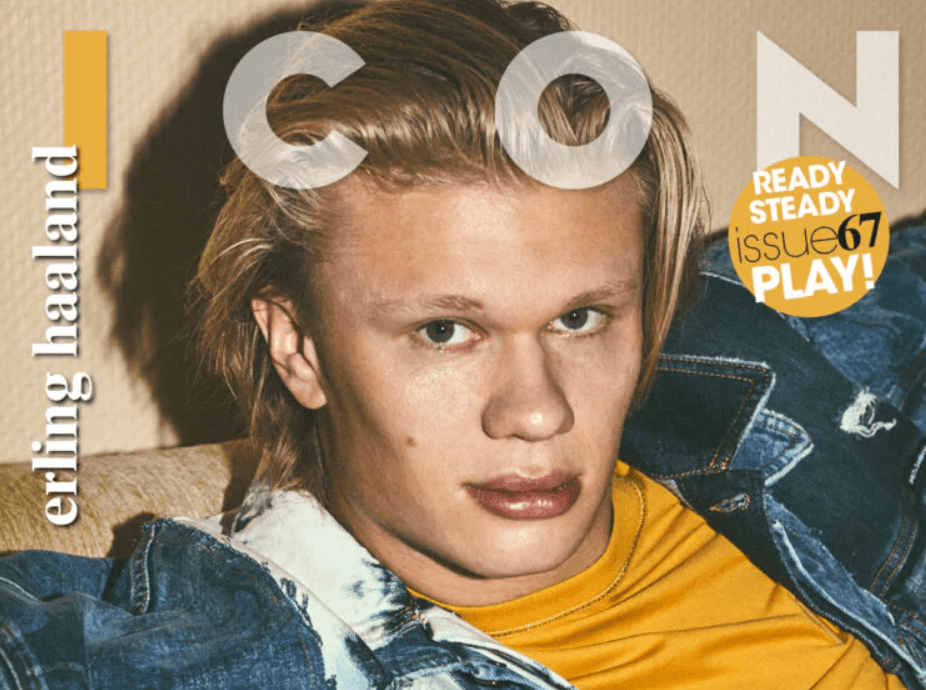 Haaland: 'Thinking about the Champions League my whole life'
Talking to Icon Magazine in Italy, Haaland mysteriously said: "I have been taking a couple of steps over the past few years and I think they have been good steps for me, personally, to get out of my comfort zone and to develop even more." The Norwegian added: "I want to challenge myself in everything that I do. It's something I think about. It's also for everyone to always do this. People can sometimes be too comfortable staying in their 'zone' so I think it's important to get out of that."
"I have been thinking about the Champions League my whole life, wanting to play there. Maybe it gives me one percent extra motivation when I go out on the pitch with the anthem," Haaland said. "That's my big dream. To win the Champions League one day. Hopefully, I can lift that trophy and that really would be, well, amazing."
Haaland scored 57 times in 59 games at Dortmund since his move to Germany in January 2020. He's beaten various records despite being only 20-years-old. Haaland is the first Dortmund player to score on his Champions League, Bundesliga, and German Cup debuts. He is the quickest player ever to score 10 Champions League goals for a club, after reaching the number in just seven outings at Dortmund.
One year ago today… I made my @BVB debut by scoring a hat trick!
😁😁😁🎩🎩🎩 pic.twitter.com/F6PMprZem6

— Erling Haaland (@ErlingHaaland) January 18, 2021
He is also the fastest to 20 Champions League goals, after getting there 10 games faster than Kane did at Tottenham. Haaland has played professionally at Molde in his native Norway and RB Salzburg in Austria before his £18 million transfer to Dortmund. Erling, the son of former Leeds United and Manchester City defender Alf-Inge Haaland, signed his first professional contract with Molde in 2017, at the age of just 16.
Chelsea stands at +150 for signing Haaland, with Real Madrid at +350 and Manchester United at +800. Barcelona is at +1600, while Bayern and Liverpool are tied at +3300.