Last week's value bets brought us a 1-1-1 record in EPL Betting, which was unfortunate in one regard, but should've been predictable in another. The push, coming on the Liverpool-Wolves game when we were getting a goal with Wolves, came when Liverpool's Roberto Firmino did what Liverpool's Roberto Firmino does – score important goals.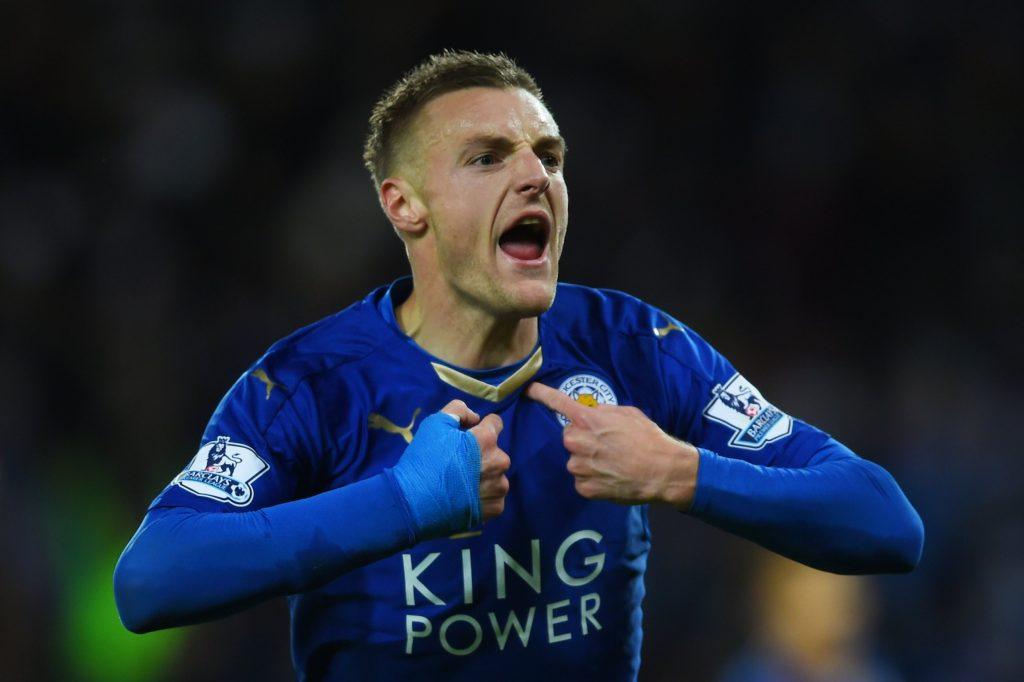 His 84th-minute tally gave the Reds a 2-1 victory in a game that Wolves did everything they could do to win; counterattack beautifully, get quality shots (a 13-10 shot edge for the Reds) and keep Liverpool's possession edge reasonably close (54-46).
Our win came right out of the playbook: the Over 2 ¾ goals in the Chelsea-Arsenal match. We said these two squads would play equal amounts of beautiful and baffling football that would lead to mistakes and goals – and they did. What we didn't expect was Arsenal stealing a 2-2 draw while playing the last 64 minutes with 10 men. That came after David Luiz was sent off for shoving Tommy Abraham in the box, denying a goal-scoring opportunity.
Speaking of form, how did Bournemouth's reverse? Our loss came when we went Under 2 ½ goals on the Cherries-Brighton and Hove Albion game. Neither of these teams showed any semblance of offense coming into this game, which made Bournemouth's three-goal barrage and subsequent 3-1 victory not fit inside the mental Samsonite.
As always, this week's picks are tailored to the savvy punter's ability to hit overlay value in terms of line vs. trends and percentages.
Last week: 1-1-1. Season: 3-2-1 (W-L-D).
West Ham United Pick'em vs. Brighton and Hove Albion
West Ham's last two games are a 4-1 thrashing by Leicester and a 2-0 midweek beating by Liverpool, meaning it has played twice since Brighton's loss to Bournemouth 10 days ago. Twice, including spending a lot of emotional and physical energy trying to keep up with the best team in Europe.
So why are we hammering the Hammers here? Let us list the ways:
For starters, West Ham played as well as expected against Liverpool, putting four of its seven shots on frame, and allowing only one goal in open play.
Second, this should serve as a confidence springboard against a Brighton team that needs more than rest to rebound from that atrocious loss.
Third, the Seagulls are 2-2-8 on the road this year, meaning lost luggage travels better than they do.
And fourth, this line opened West Ham -1/4 and dropped to a pick'em.
How on earth is this a pick'em, especially when you factor in West Ham is at home, where the Hammers score an average of more than a half-goal a game more (1.42 vs. 0.83) than on the road?
Take West Ham United.
Leicester City Pick'em vs. Chelsea
This is one of the weekend's pivotal matches, since third-place Leicester is eight points ahead of fourth-place Chelsea. It's also pivotal in terms of what will you see here from Chelsea.
Will you see the Chelsea that forced Arsenal into a penalty and took a 2-1 lead into the 84th minute of their game? Or will you see the Chelsea that spit up that lead a mere three minutes later?
Will you see the Chelsea that is 7-1-4 away from home (22 points)? Or will you see the Chelsea that time and again, finds ways to leave points on the table, such as last week, the previous week's 1-0 loss to Newcastle and a 1-1 draw to Brighton on New Year's Day?
You have no idea what you'll get with this squad, which makes taking the Blues here an invitation to indigestion. Perhaps the bookmakers' respect for Chelsea takes into account Leicester has beaten the Blues only once: a 2-1 victory during its remarkable title run five seasons ago, or the fact Chelsea has more victories at the King Power Stadium than any other EPL team.
But it doesn't factor in the Foxes' 8-2-2 record at the King Power this season, Chelsea's leaky defense, nor the form shown in their recent 4-1 thrashing of West Ham.
Take Leicester.
Wolverhampton Wanderers + ¼ at Manchester United
Once upon a time, Old Trafford was a fortress and the "Theater of Dreams" was a place where the opposition's dreams of victory died a decisive death. That time ended in 2013 when Sir Alex Ferguson retired and the conga line of managers trying to approach – never mind equal – his legacy began.
While Manchester United is 6-4-2 at home this year, the latest in that inauspicious line, Ole Gunnar Solskjaer, is clearly over his managerial skis here against Wolves' Nuno Espirito Santo. OGS' game plan of hoping teams push forward and hitting them on the counterattack is as predictable as the second ring on a phone, and there's no way the astute Santo lets Wolves fall into that trap.
Speaking of traps, Wolves are the trap game for every top-six team, as displayed by their solid 2-1 loss to Liverpool mentioned above. They are 4-5-3 on the road this season, and 10-10-11 since re-joining the EPL in 2018.
United is coming off a 6-0 FA Cup thrashing of League One squad Tranmere Rovers and a 1-0 League Cup victory over Manchester City. Still, it's 1-0-3 in its last three EPL games, and is missing star striker Marcus Rashford, who is out until at least March with a back injury.
If it concerns you the line dropped from Wolves + ½ to + ¼, dive into the Under 2¼ goals and take advantage of Wolves' 6-2 away mark to the Under against top-six teams. But remember, managers matter, and they will here.
Take Wolves + ¼