The NFL has announced that DraftKings will be the first, official, daily fantasy sports partner for the league, though the deal doesn't include any sports betting rights for the company.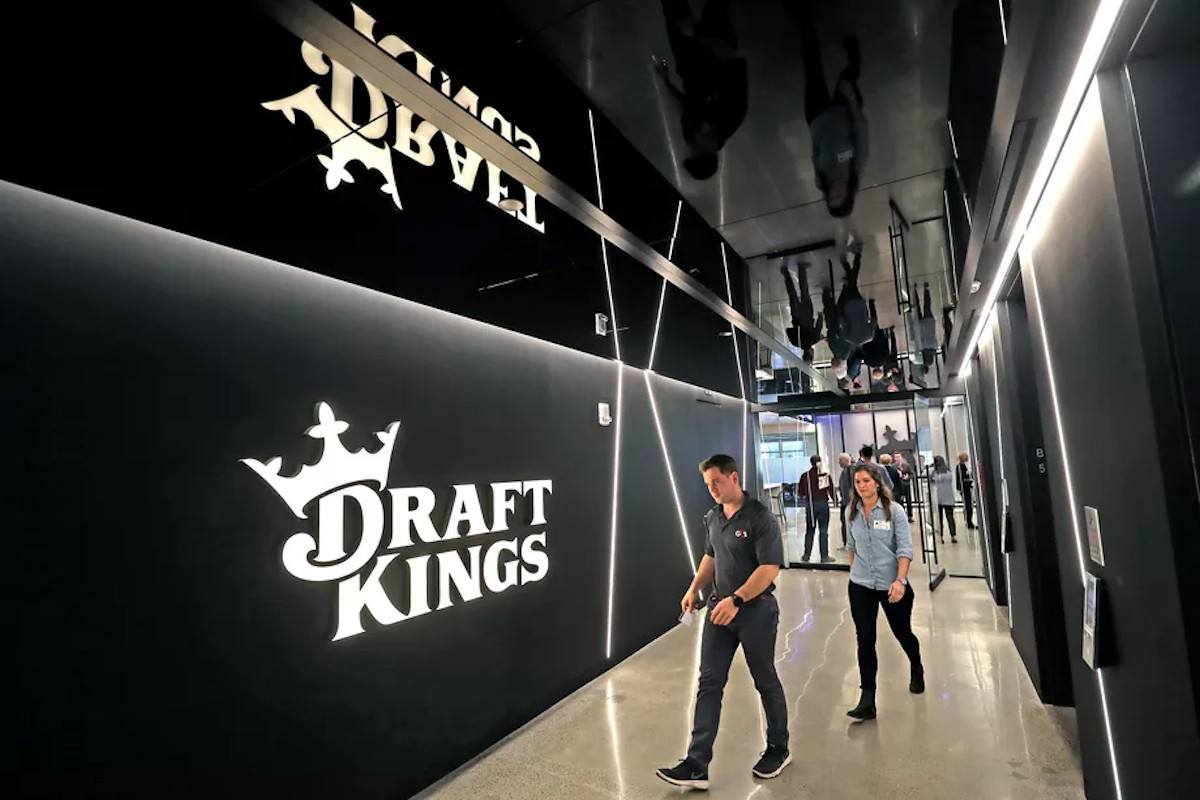 The multiyear agreement will allow DraftKings to use the league's branding in DFS marketing campaigns, and the company's branding will appear on NFL media properties.
DraftKings Well Known to NFL Fans
The NFL has been more conservative than other professional leagues when it comes to pursuing relationships in this sector, both when it comes to traditional sports betting, and daily fantasy brands. MLB, the NBA, and the NHL all have official DFS partners, as do some NFL franchises.
The relationship makes plenty of sense for both sides. The NFL is the most popular sport for daily fantasy players, with DraftKings saying that close to 90 percent of its users have played in at least one NFL DFS contest.
"This is a defining moment in the industry," DraftKings CEO Jason Robins said in a statement. "Throughout our discussions with the League, it was evident we share a common vision around the future of fan engagement, and we are excited to continue on this unique journey with the NFL as our Official Daily Fantasy Partner."
While partnering with the NFL is a major move for any firm, there are questions as to just how much of a practical effect this will have for DraftKings. The company has already spent tremendous amounts of time and money on attracting NFL viewers, with both DraftKings and FanDuel receiving significant backlash after they blanketed the airwaves with ads in the 2015 NFL season.
NFL Slow to Embrace Sports Betting
An official partnership with allow DraftKings to attract potential users in ways that are better integrated into NFL products, and less intrusive to fans who aren't interested in their products. For the NFL, the name of the game is improved engagement: fantasy games offer a way to keep fans invested in games, even if they're no longer interested in the outcome of a contest.
"Daily fantasy football has been a tremendous vehicle for fans of all types to deepen their engagement with the NFL," Renie Anderson, Chief Revenue Officer and Executive Vice President of NFL Partnerships, said in a statement.
The NFL made it clear that the deal doesn't include rights for promoting sports betting, an area where DraftKings has become an increasingly serious competitor in the United States. It's unclear whether the DFS relationship will give DraftKings an edge if the NFL later looks to embrace sports betting partnerships in the US.
While the NFL has been slow to pursue relationships with sports betting companies, there are signs its attitude is changing. Just last week, the league announced Australian bookmaker TAB as its first official betting partner, and officials suggest that similar international deals could be coming in other jurisdictions.