Everyone has their eyes on the studs: the Mike Trouts, the Kawhi Leonards, the Lamar Jacksons. That's why those players are called the chalk. But, if you can find lesser-examined and lower-salaried players likely to get about as many points as the chalk (these players are known as "punts"), you can separate yourself from the field and end up much better off. In short, differentiation can be the difference between a huge win and no win in DFS.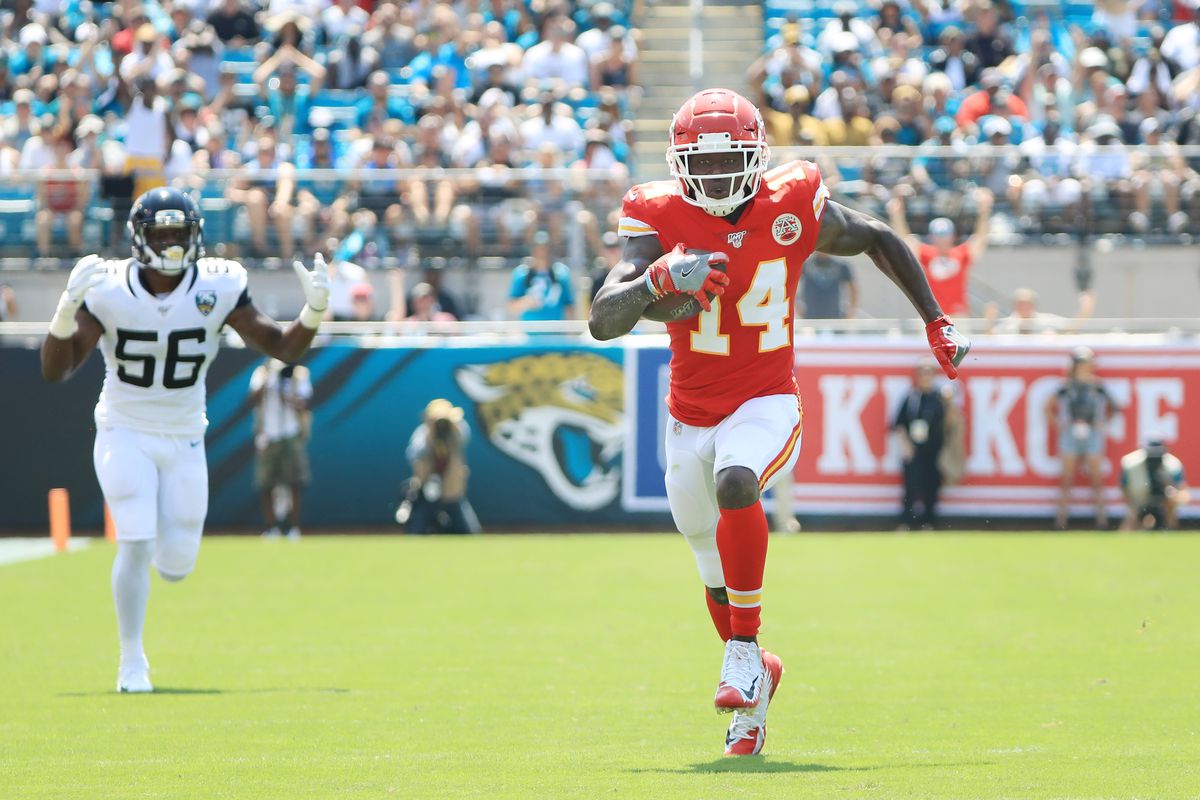 Dr. Karl Used Differentiation to Win $1 Million This Week
Here is a personal example from this past weekend. In DraftKings' NFL $3 Millionaire contests from this past weekend, paying $1 million to the winner, I hit on several high-scoring players yet still didn't cash. I drafted Raheem Mostert of the 49ers, who had a monster game with 220 rushing yards and four rushing touchdowns. I had Patrick Mahomes of the Chiefs, who tossed for three TDs and ran for one more to become the top-scoring DFS quarterback of the conference championship games. I also had Chiefs receiver Tyreek Hill, who caught two TD passes. My total score of 154.46 bubbled the money by less than one point.
The reason? Because all of those players were high-owned, meaning I didn't differentiate myself from the field. More than 50 percent of the participants in this contest drafted Mahomes, while nearly 49 percent had Hill, and nearly 48 percent had Mostert.
Now, let's examine the lineup of Dr. Karl, who won the $1 million first prize with 220.96 points. His lineup included the studs I had, plus Chiefs receiver Sammy Watkins, who hadn't shown brilliance since Week 1, but who came alive on Sunday against the Titans. It also included Packers running back Aaron Jones, who scored a couple of touchdowns against the 49ers. Both of those players were owned by just more than a quarter of contestants. That may sound like a lot, but it really isn't on a two-game slate with limited player options.
When Dr. Karl's players went off on Sunday, the low ownership meant he gained a leg up on most of the field, whereas I didn't with players who were owned by half the field.
Determine Public Perception — Go the Opposite Way
DFS pro and author Jonathan Bales recently told Bleacher Report that it's best to determine what the public perception is, and be a contrarian.
"You have to be aware of the public perception, and it is less about an algorithm," Bales said.
The piece pointed out that if everyone set the same optimal lineup, everyone would tie. But, if you find a low-owned player who puts up a big score, your lineup can shoot to the top of the leaderboard. Just following the crowd will ensure you not only won't win, but may not even be lucky enough to min-cash.