In the first four games this season, Kansas City quarterback Patrick Mahomes looked unbeatable. In the last two, however, he has looked less like Superman, and more like Kent Clark. Now, Mahomes needs to channel his inner superhero if the Chiefs are going to break a two-game losing streak.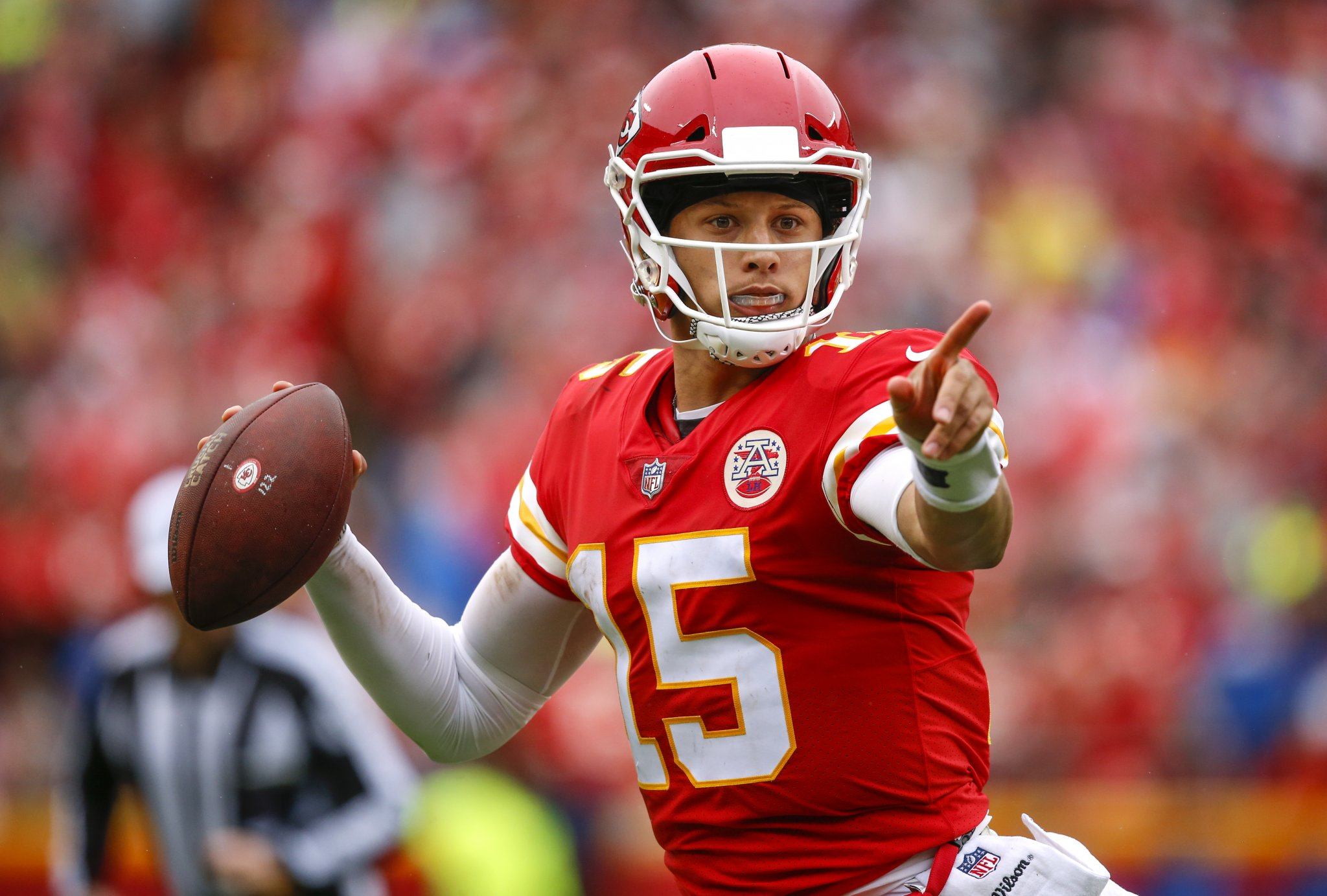 The Denver Broncos will be trying to extend the Chiefs' winless streak on Thursday. The Chiefs opened as a 4.5-point favorite on the road, and the sharps have driven that number down to three. The over/under has also come down from 50.5 to 48.5.
If Kansas City is going to get the victory, Mahomes is going to have to shoulder the load. In the team's first four games, he played like the reigning MVP. He had passer ratings of 100 or more, and the team scored 40, 28, 33, and 34 points.
In the last two games, they have been limited to 13 and 24 points. Mahomes passer rating was below 100 in each game.
"I've definitely been through adverse times when I was in college of not winning the game I felt like we could have won," Mahomes said Monday to reporters. "There were certain times at Texas Tech when we didn't do the things we wanted to as an offense to find ways to win. My first year here, the team went through a little stretch where they weren't winning games."
Mahomes Not Too Concerned
Mahomes wasn't expecting perfection this year, despite what oddsmakers were believing. Before the season began, the Chiefs were co-favorites along with the New England Patriots to win the Super Bowl. Now, they've fallen to the third choice behind New England and New Orleans at 10/1.
Playing through adversity is what Mahomes wants to do. He said that it starts this Thursday against the Broncos.
"It's a long season. You can figure it out. … There [are] difficult times in the NFL," Mahomes said. "Teams are good, and we've played some great opponents so far this season, and we'll have to find a way to get this thing rolling again on a short week against a great opponent."
Denver Coach Vic Fangio has no doubts that Mahomes will regain his form. He told reporters on Tuesday that he reminds him of a famous Broncos quarterback.
"I think he's like John Elway was in the '80s and '90s. He's that guy," Fangio said. "Like Aaron Rodgers has been for the last 12, 14 years — however many years he's been starting. He's kind of that guy. He's the great passer, the great improviser. He plays with a lot of athletic arrogance, which is a compliment. He's very confident in his ability."
Stopping Mahomes Denver's Quest
One of the defensive players Denver will rely on to make sure Mahomes doesn't return to his winning ways is safety Justin Simmons. He told reporters it won't be an easy task.
"I think Mahomes last year and even this year, minus the two games they lost, he's proven that he can make all of the throws and that he has all of the athletic ability to make the throws out there on the field when you're thinking no way this is going to be completed," Simmons said. "He's just a great talent. We have to do a great job of rushing and covering, we know he's going to extend some plays. We know he has the arm to make plays and the legs to keep extending them, and we have to find ways to make him as uncomfortable as possible."