Ete Indien woke up in his Gulfstream Park barn Sunday morning as the new Kentucky Derby points leader. But his trainer isn't sure he'll even compete in this year's Run for the Roses.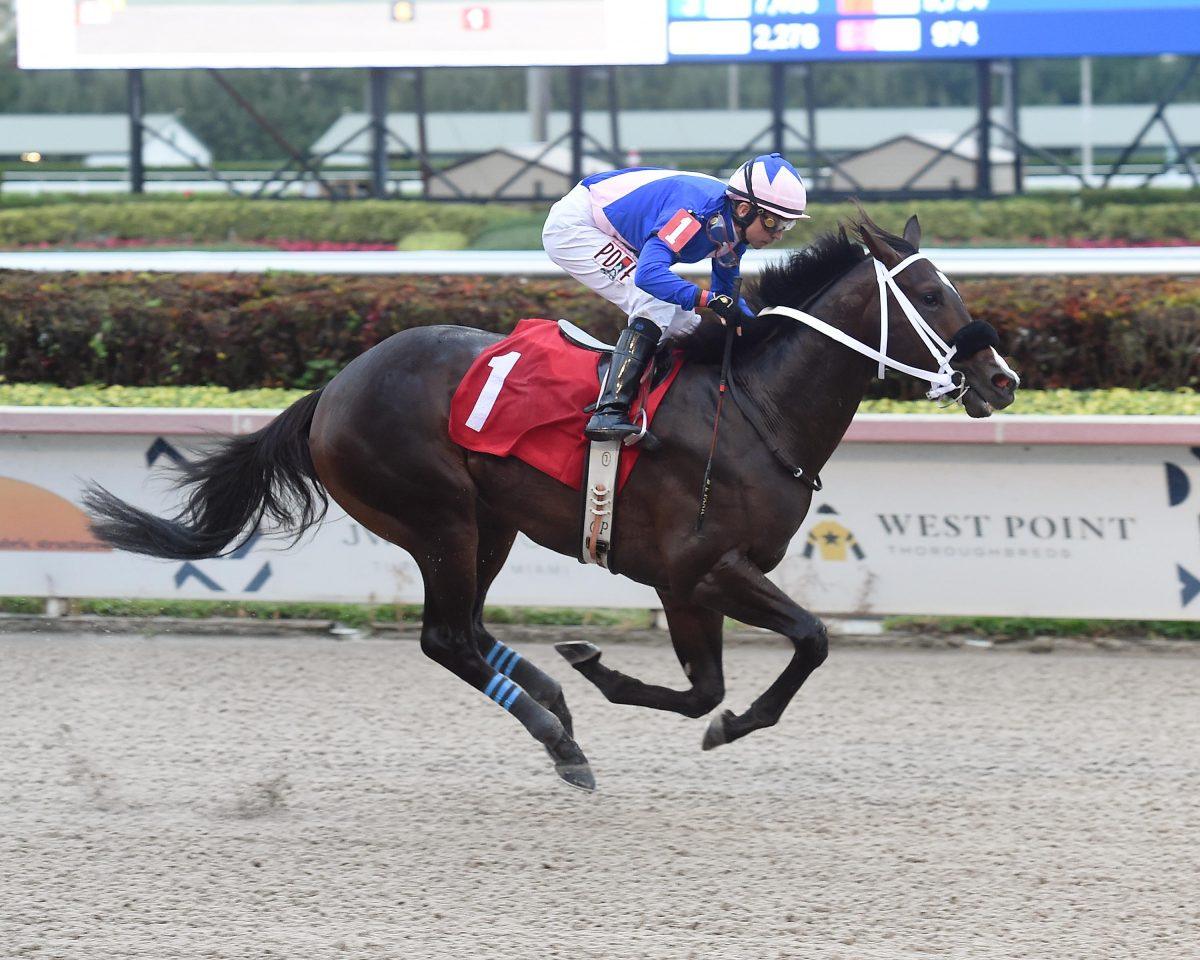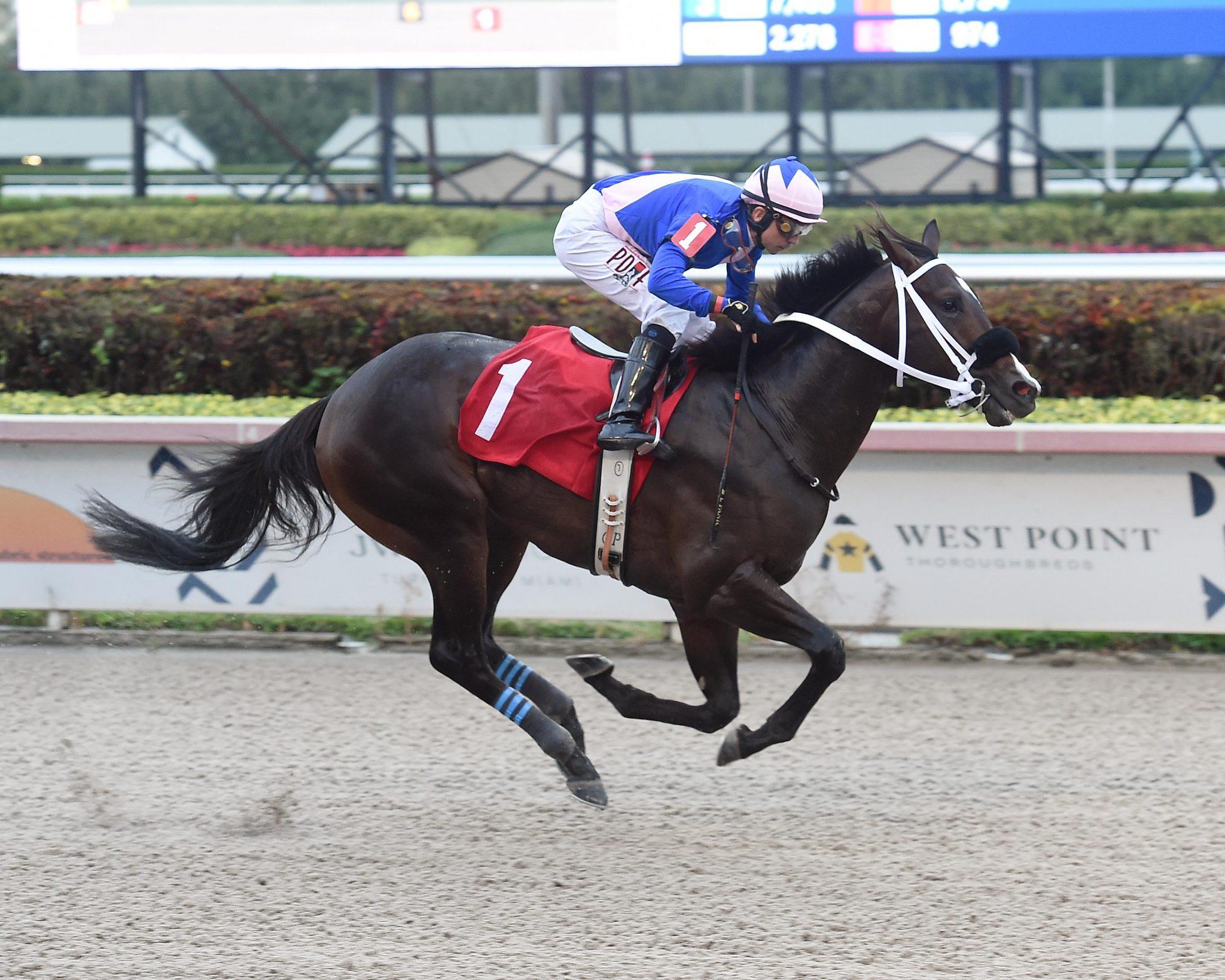 Ete Indien captured 50 derby points on Saturday at the Fountain of Youth with an impressive 8½-length victory in which he led virtually gate-to-wire. This near-perfect romp at Gulfstream in Hallandale Beach, Florida, earned a career-best 97 Beyer Speed Figure, and was enough to all-but-guarantee him a slot at the Churchill Downs gate in May.
It also moved him up the Kentucky Derby futures board at William Hill in Nevada.
But while some are calling Ete Indien a Kentucky Derby contender, trainer Patrick Biancone isn't making travel plans just yet.
"Maybe it's too much, I don't know. We'll see," Biancone told reporters after the race. "We don't want to get overexcited, you know?"
Just a month earlier, the son of multiple-stakes winner Summer Front and a horse bred for turf, clocked a 95 in on the dirt in his runner-up finish to Tiz the Law in the Holy Bull.
"I want to see how he comes back, how he works the next time," Biancone said. "He'll need to improve a little bit to be able to win the Florida Derby."
---
Kentucky Derby Futures Odds (+ qualifying points)
1.   Tiz the Law 6/1 (22)
2.   Nadal 10/1 (0)
Thousand Words 10/1 (20)
4.   Authentic 12/1 (10)
Charlatan 12/1 (0)
Ete Indien 12/1 (54)
Independence Hall 12/1 (14)
Maxfield 12/1 (10)
Sole Volante 12/1 (10)
10. Honor AP 14/1 (0)
11. Gouverneur Morris 15/1 (4)
12. Mr. Monomoy 18/1 (0)
13. Basin 20/1 (0)
Chance It 20/1 (0)
Enforceable 20/1 (33)
Untitled 20/1(0)
source: William Hill, March 2
---
Dead Money in Kentucky Derby Futures
While Ete Indien may not take his spot among the frontrunners, Mr. Monomoy definitely won't be racing in the 2020 Run for the Roses — yet he's still an 18/1 pick. Apparently it doesn't matter at Will Hill that the winner of the tougher of two divisions at last month's Risen Star was pulled off the Derby trail late last week due to a minor ankle injury, making him dead-money odds.
With his commanding win this past weekend, Ete Indien is down to 12/1. Considering Tiz the Law is the current favorite at 6/1, horse fans will be waiting to see how Ete Indien performs in the March 28 Grade 1 Florida Derby.
Ete Indien may be in the form of his life, with a graded-stakes win among three victories and one, second place in five starts. He may be turning in speed figures comparable to, or better than, any horse not named Tiz the Law.
Derby Trail Game
Biancone knows how the Derby trail game is played and how quickly the talent pool deepens as the months go on. Odds that go down can easily bounce back up in terms of form reversals.
Just ask Dennis' Moment's trainer Dale Romans. The 6/5 favorite in the Fountain of Youth was 10/1 before shutting down halfway through the race and finishing last. He is now 50/1. And Ete Indien, himself, opened at 100/1.
As for Tiz the Law, he doesn't figure to run again until the Florida Derby. Behind him on William Hill's current board are the first two members of Bob Baffert's 3-year-old Derby armada: Nadal and Thousand Words. Both are at 10/1.
Thousand Words is expected in the field at Saturday's Grade 2 San Felipe Stakes at Santa Anita, one of three Derby prep races this weekend that figure to scramble matters further. Besides the San Felipe, there's the Grade 3 Gotham at Aqueduct and the Grade 2 Tampa Bay Derby at Tampa Bay Downs. All three offer points on a 50-20-15-5 basis for the top-four finishers.