The NFL Draft is complete, and now the real spectacle of the three-day process begins. How well did each of the 32 teams use their picks during the Draft's seven rounds?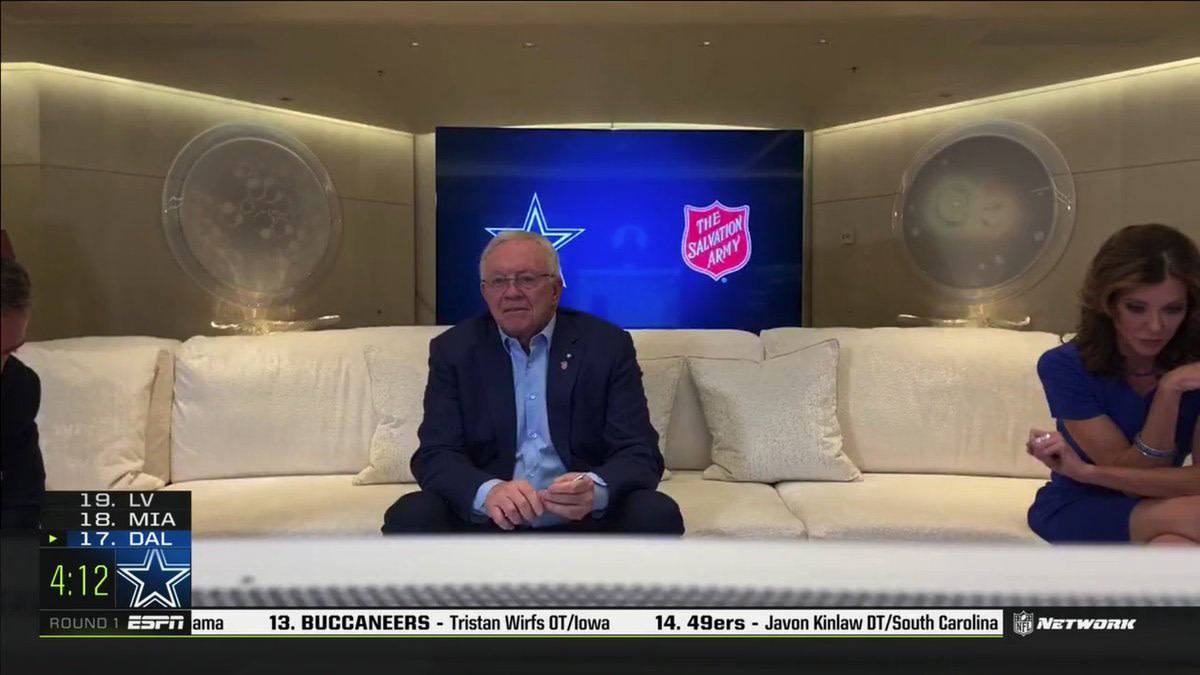 There were definitely clear winners. Denver, Dallas, Baltimore, and Indianapolis all received high marks from several draft experts. Chicago, New England, Green Bay, and Philadelphia were criticized for how they performed in the NFL Draft.
Here's a deeper look at some of the winners and losers — and the hits and misses — we saw in the NFL Draft.
NFL Draft Winners
Dallas Cowboys
The Cowboys didn't really need a wide receiver, but they knew division rival Philadelphia did. As a result, they took Oklahoma's CeeDee Lamb off the board before the Eagles could get to him. It can't hurt to have another speedy wideout.
Dallas focused their attention on defense after that opening move, as they needed to replace high-profile, free-agent cornerback Byron Jones who signed with Miami. Alabama's Trevon Diggs, taken in the second round, will help that loss. They also managed to get a potential bust-out pick by claiming Oklahoma defensive tackle Neville Gallimore.
Owner Jerry Jones also wins for the best draft room, his private yacht.
Indianapolis Colts
Even though Indianapolis didn't have a first-round pick in the NFL Draft, they managed to pick up some potential first-round talent. They were able to get USC wide receiver Michael Pittman in the second round, and Wisconsin running back Jonathan Taylor seven picks later.
They grabbed Washington quarterback Jacob Eason when he fell all the way to the fourth round. He could potentially become the team's franchise QB, though Colts general manager Chris Ballard told reporters that he is a project.
"He was a fourth-round pick," Ballard said. "We didn't move up to the first pick of the draft. Jacob's got talent. He's got to work and he's got to earn it. Let's slow our roll a little bit in terms of tagging this guy as the next messiah walking into town."
Baltimore Ravens
Baltimore quietly had one of the best drafts of the 32 teams. With their first pick, they got a gift when LSU linebacker Patrick Queen was still available in the 28th spot.
Then they got quarterback Lamar Jackson some more help at running back by grabbing Ohio State's J.K. Dobbins in the second round. Throw in Texas wide receiver Devin Duvernay in the third round, and the Ravens have more weapons to once again challenge defending Super Bowl champion Kansas City.
Draft Losers
New England Patriots
It was odd that head coach Bill Belichick picked quarterbacks when he had Tom Brady on the roster, but chose not to in his first year without him. Belichick defended his choice.
"If we feel like we find the right situation, we'll certainly draft them," Belichick said on ESPN. "We've drafted them in multiple years, multiple points in the draft, didn't work out the last three days. That wasn't by design. We just tried to do the best we could with what we had this weekend."
It was also puzzling that Belichick took Kyle Dugger in the second round. The Division II safety could have been fetched later on down the draft board. Belichick did get a couple of tight ends to fill that need, however.
Chicago Bears
What could general manager Ryan Pace possibly have been thinking? The Bears had several needs in the NFL Draft, and no first-round pick. Their first shot at former college players came with the 43rd pick and, even though they have nine tight ends on their roster, they picked another with Notre Dame's Cole Kmet.
Then, when they did address a need with their next pick at No. 50, they took cornerback Jaylon Johnson when better options were still available.
Green Bay Packers
On the Draft's first day, general manager Brian Gutekunst upset his starting quarterback Aaron Rodgers by drafting Utah State's Jordan Love to back him up. The next day, Gutekunst decided to irk running back Aaron Jones by drafting fellow rusher A.J. Dillon in the second round.
Even with Gutekunst defending both picks, Rodgers didn't get any help at wide receiver, and it shows the Packers are tilting toward head coach Matt LaFleur's run-first philosophy.
It should be noticeably chilly in Green Bay next season. Look for Rodgers to request a trade before the end of the year.