The WNBA Finals will come down to a one-game, winner-takes-all contest on Thursday, as the Connecticut Sun held off the rallying Washington Mystics to win Game 4 by a 90-86 score.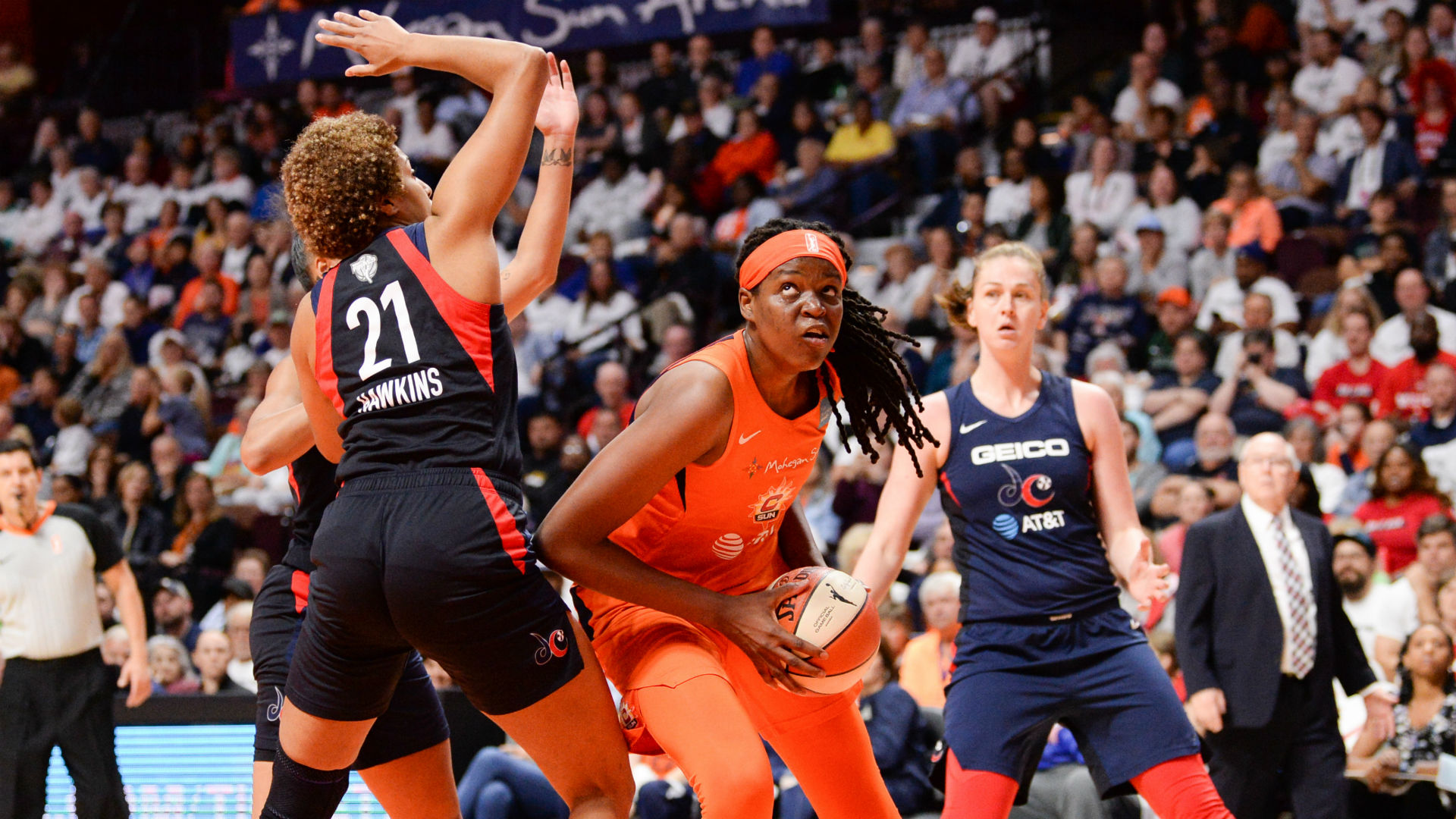 Five Connecticut players scored in double figures on the evening, led by Jonquel Jones, who put up 18 points and 13 rebounds to lead the Sun.
Connecticut Survives After Coughing Up Lead
Alyssa Thomas was also huge for Connecticut, scoring 17 points while dishing out 11 assists and grabbing eight boards.
But despite those efforts, the Sun almost suffered heartbreak at home. Connecticut got out to a huge lead early and held a 16-point advantage at the half. But Washington came all the way back in the third quarter to tie the game heading into the final period.
Things got even worse for the Sun, as the Mystics opened a five-point lead early in the fourth. The game then went back and forth until the final two minutes, when Washington's scoring dried up and Connecticut was able to ice the game at the free throw line.
"Both teams were making big shots. We'd make a three, they'd answer with a three," Sun coach Curt Miller told reporters after the game. "Ultimately we made a few more plays down the stretch."
Elena Delle Donne was still limited on Tuesday, as she continues to recover from back spasms that took her out of Game 2. Her playing time did increase to 30 minutes, though she was only able to contribute 11 points and five rebounds on the night.
"I was a little looser today, so felt better," Delle Donne told reporters. "Hopefully continue to progress and feel better Thursday."
Five Mystics players scored in double figures, with Aerial Powers leading the team with 15 points.
One Game for the WNBA Title
The WNBA Finals will now come down to Game 5, with both franchises looking for their first league championships. Washington will have home court advantage thanks to finishing the regular season with the league's best record.
"That's what we worked for this whole season," Delle Donne said. "Can't rely on being home to get it done. The way we came out and started the game dug us into a huge hole. They are a great team, and you give that type of lead to them, makes things difficult."
According to Miller, Connecticut is thrilled to have an opportunity to play one game for the title.
"You dream as a little kid being in a deciding final game, a Game 7 or 5 to win a world championship," Miller told reporters. "If you grew up a basketball fan, these are the moments you dreamed of."
The Mystics have been favored to win the WNBA championship for much of the season, and they'll maintain that role heading into Thursday night. FanDuel Sportsbook has Washington listed as a 7-point home favorite over the Sun in Game 5.