Tennessee suffered a stunning defeat in its super-regional series, but even without the Volunteers, the SEC will have plenty of chances to win a national title at the College World Series in Omaha.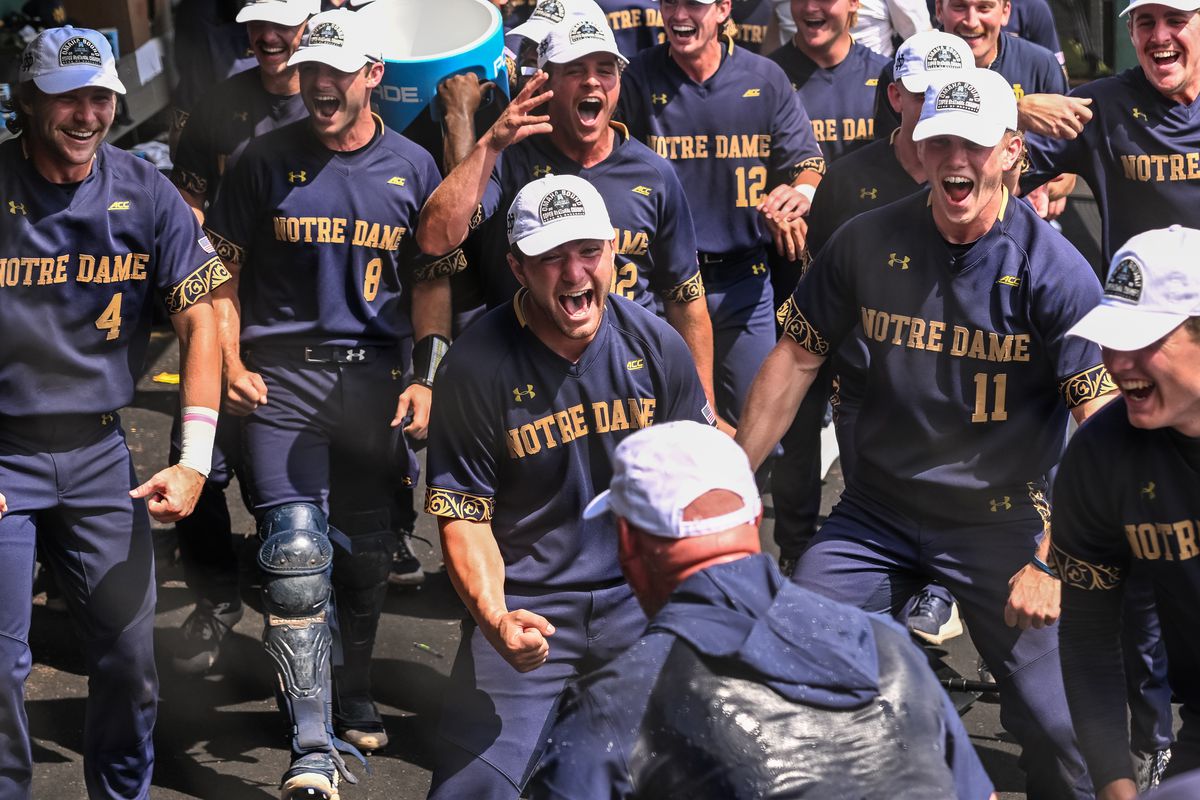 For the third time since 2015, the SEC is sending four teams to the College World Series, which begins on Friday.
Notre Dame knocks off No. 1 Tennessee
No. 1 ranked Tennessee won't be among those teams. The Volunteers started the year with a blistering 31-1 record and came into its super regional against Notre Dame with an imposing 56-7 mark.
Yet, it was the Fighting Irish who opened the series with an 8-6 win, pushing Tennessee to the brink of elimination. The Volunteers fought back with a 12-4 win on Saturday, but Notre Dame held Tennessee to just five hits in a 7-3 victory on Sunday, which punched the Fighting Irish's ticket to the College World Series.
"Notre Dame will get to Omaha and enjoy that, and probably do some damage," Tennessee coach Tony Vitello told reporters. "It's a really tough group. What needs to stick with our guys, once time passes … time heals all wounds."
Notre Dame (40-15) will take on No. 9 seed Texas (47-20) in its College World Series opener. Texas comes into Omaha as a +450 co-favorite alongside No. 2 Stanford (47-16), according to FanDuel Sportsbook. Meanwhile, the Fighting Irish sit at +550 after their own strong series.
That puts them alongside Arkansas (43-19) and Texas A&M (42-18), both of which are also fetching +550 odds.  Arkansas starts with a tough test against Stanford, while Texas A&M will play Oklahoma (42-22) on Friday. Oklahoma starts with some of the longest odds to win the College World Series at +1000.
Texas seeks seventh College World Series title
Stanford and Auburn (42-20) were the last teams to qualify for Omaha, each winning their final super-regional games on Monday. Auburn beat Oregon State 4-3 to close out its super-regional, while Stanford beat UConn 10-5 to clinch its spot in the final eight.
Auburn comes into the College World Series as a +700 pick to win a national title. The Tigers will start off against Ole Miss (37-22), which is a +1000 choice to win the championship.
---
College World Series Odds (via FanDuel Sportsbook)
Stanford: +450
Texas: +450
Notre Dame: +550
Arkansas: +550
Texas A&M: +550
Auburn: +700
Oklahoma: +1000
Mississippi: +1000
---
The final eight teams will now play in a double-elimination tournament. Each school takes part in a four-team bracket, with the winner of that pool moving on to the final. The last two teams will play a best-of-three series for the national championship.
While many of the teams in this year's College World Series are regulars on this stage, none have won a recent title. Texas is the most recent champion, last winning the title in 2005.