When the Washington Redskins officially gave up on quarterback Kirk Cousins by trading for Kansas Cityís Alex Smith, it didnít take long for internet sports books to speculate on where he was headed. The is no shortage of teams that need a quality signal caller, but it appears two organizations have the inside track according oddsmakers.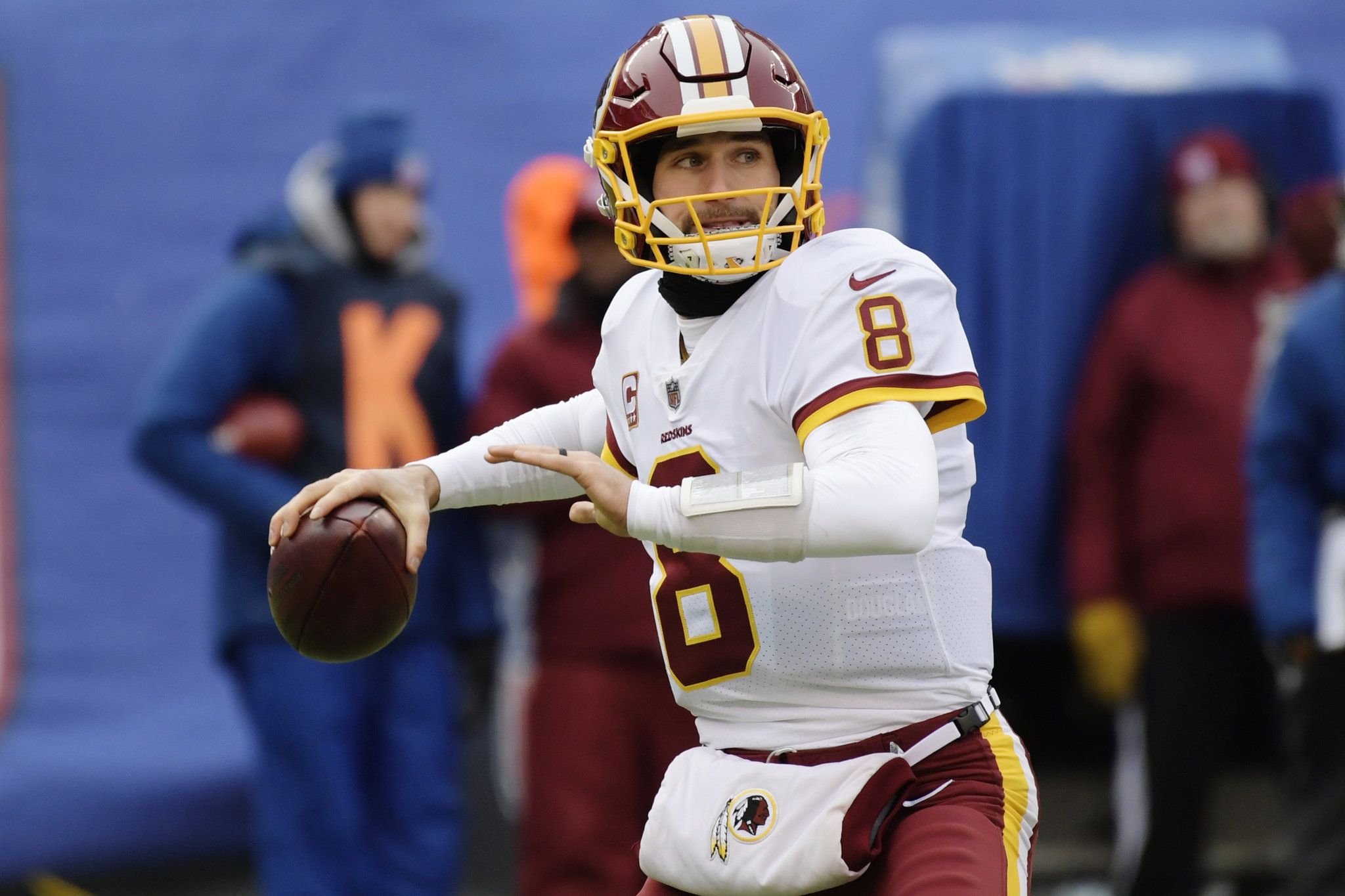 Bovada has the 29 year old going to the New York Jets and made them an 8-5 selection he ends up in the Big Apple. They have the Denver Broncos next at 7-5 and the Arizona Cardinals third at 4-1.
BetDSI has made the Cleveland Browns the top pick in the sweepstakes for the Michigan State alum at +175. The Jets are next at +230. The Denver Broncos follow at +300 and the Buffalo Bills are at +450.
BetOnline.ag has the Broncos as a +150 and the Jets at +275. The Browns check in third at +400.
Who Wants Cousins Most
The three-year starter for the Redskins amassed 4,000 or more passing yards in all of those years and has 81 touchdowns for a passer rating of 97.5. He is a dependable signal caller that could improve any team he ended up at.
The Browns reportedly whiffed on getting his replacement by not offering enough in a trade for Smith with Kansas City. They now must pony up a long-term contract for Cousins if they want any chance of him coming to the Cleveland. The team has the No. 1 and No. 4 pick in the draft and originally were looking at a quarterback with one of those selections. If Cousins came they could trade one of those for more draft picks and get even stronger.
The Jets used 38 year old Josh McCown for most of the season until he broke his hand in December and was replaced by Bryce Petty. McCown was in a one-year deal and likely wonít be back. Petty struggled and showed he wasnít the answer. They have second-year player Christian Hackenberg but he is unproven as well. Cousins could solve a lot of problems for the team and let them use their sixth overall pick in the draft for another position.
Other Teams in Running
Denver used a trio of signal callers in 2017 and apparently General Manager John Elway wasnít thrilled with any of them. Cousins could come in and cement that position in the AFC West that should be far more competitive next year than it was last season.
With Carson Palmer calling it a career after 15 seasons the Arizona Cardinals need to fill the spot quickly. Palmerís ultimate replacement Blaine Gabbert didnít instill confidence he can be a starter and with a new coach and new offensive coordinator they might want a proven commodity to run the offense.
Buffalo showed they have little faith in Tyrod Taylor, benching him one week for back up Nathan Peterman, which was a complete disaster. Getting a veteran who can run an offense would solve a big problem for the Bills and might actually make them a contender.