In their latest response to the coronavirus pandemic, Churchill Downs officials issued a mandate on Monday to jockeys at both the Saratoga and Del Mar colonies. They need to be in Kentucky no later than Aug. 24 if they want to ride in the Kentucky Derby or Kentucky Oaks.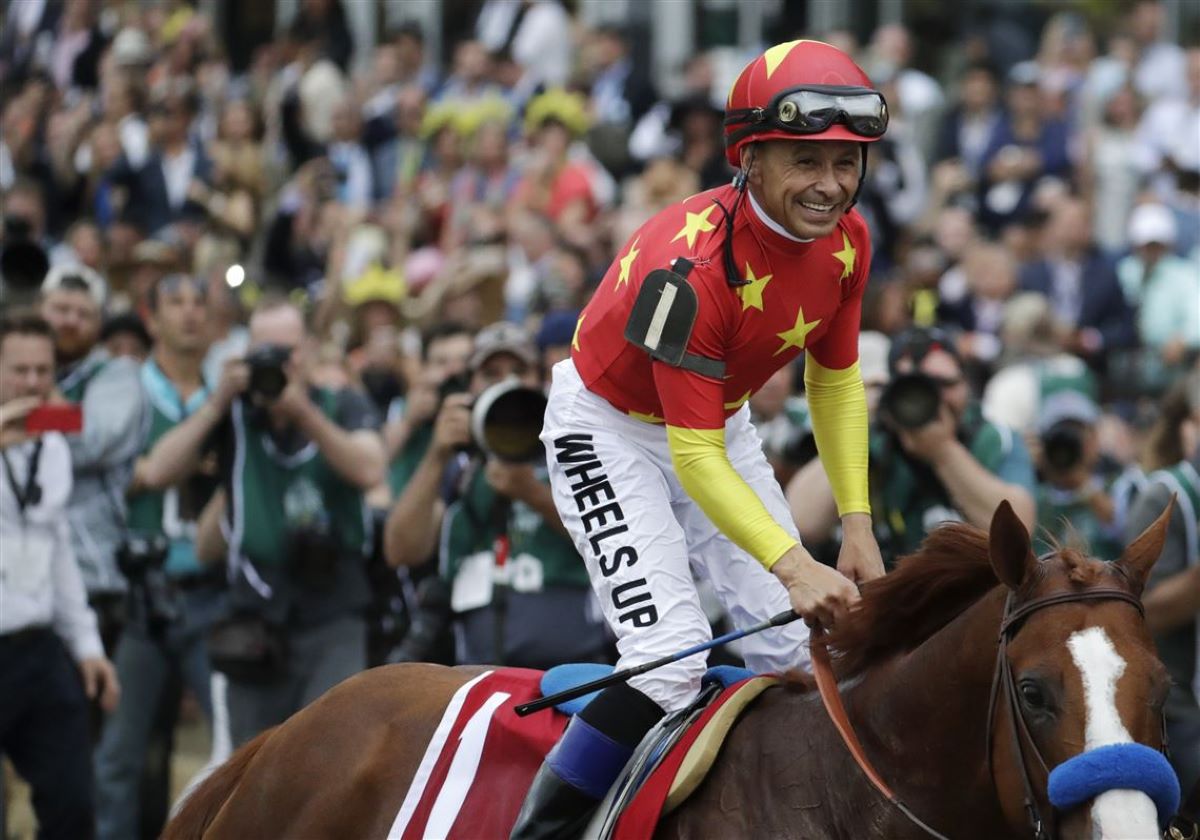 That's a full 12 days before the Derby, and 11 before the Oaks. That means the top riders from both colonies will miss the final two weekends of racing at both Saratoga and Del Mar.
Not surprisingly, this isn't sitting well with jockeys or their agents, who won't be allowed in the stable area during a lockdown period that ends after the Sept. 5 Derby. Flavien Prat, who won last year's Derby aboard Country House, told Horse Racing Nation that he's undecided about whether he will leave Del Mar to ride.
"This is going to be a personal choice between not riding Derby weekend or giving up a lot of racing days," said Prat, one of the West Coast's top riders.
Jockeys and Agents Face Difficult Choice
Heading to Louisville means Prat, Mike Smith, and other Del Mar riders would miss two Grade 1 races, the Del Mar Debutante and the Del Mar Futurity, along with three other graded stakes.
On the other end of the country, it means top Saratoga jockeys John Velazquez, Joel Rosario, Javier Castellano, Irad Ortiz Jr. and his brother Jose would miss up to seven graded stakes races, three of those being Grade 1s. They'd also miss the opening of Belmont Park's fall meet.
"Right now, it doesn't pertain to us, because we don't have a Derby mount, but what it does is, it takes away any last-minute jockey maneuvering for mounts unless the jockey is already located in Kentucky," Brian Beach, the agent for Victor Espinoza, told OG News via text. "The California and NY jockeys would have to have their mounts set in stone by August 24."
Beach illustrated to OG News the dilemma jockeys and their agents face. Arrange a mount for Derby/Oaks weekend, then decide if it's worth giving up two weeks of rides at Del Mar or Saratoga.
"The pressure is on," he said.
Churchill Downs Wants Two Tests Before Derby Weekend
Churchill Downs President Kevin Flanery said on a Monday conference call the mandate came down to allow for two sets of coronavirus tests before riders enter the jockeys' room during Derby week. He said the rule came out of the early July coronavirus outbreak stemming from Los Alamitos that wreaked havoc on Southern California racing, and which forced Del Mar to cancel one weekend of racing.
"We're trying to balance that with the (Kentucky authorities) who allow us to move forward, trying to take their counsel and incorporate that into what we're doing," Flanery said on the call. "I'm going to be very realistic. We're trying to figure out what the safest way to do it is, and there will be disagreements and differing opinions with regard to that."
Toward that end, Churchill Downs issued a set of "jockey protocols" on July 31. They require that all riders undergo testing by 6 pm ET on Aug. 24, and take a second test by noon on Aug. 31. A positive test will send a rider into a 10-day quarantine. Jockeys must wear masks at all times, except during races or just before entering the starting gate.
What Happens if Second Test is Positive?
"What will be interesting is that if a jockey with a mount in the Derby/Oaks tests positive on the date of the second test — August 31 — the owners and trainers will have to find a local Kentucky jockey who is open," Beach said. "Because the New York and California jockeys won't be able to pick up the mount if they're in their respective states."
Along with that, anyone with access to the jockeys' room must pass a COVID-19 test by Aug. 31. The rooms are off-limits to jockeys' families and the media. Churchill Downs took the extra step of adding an auxillary jockeys' room to provide further social distancing and segregation of jockeys from differing colonies.
Flanery also said on the call that only two owners per horse will receive paddock passes allowing owners access to the stable areas. Since consortiums of many individuals own most Derby horses, this promises to irritate many people not used to being told "no."
Baffert Leads Churchill Downs Push-Back
It already has. Horse Racing Nation reported that Hall of Fame trainer Bob Baffert, who was on the call, told Flanery the rules are "overkill." Baffert gets a lot of deserved praise for the way he handles horses, but the five-time Derby-winning trainer's most underrated skill is how he works with people up and down the socioeconomic spectrum. He's a people person as much as he's a horse person.
"These owners, especially the horses running on Derby Day, they need to be able to come back there," he said on the call. "And we're all safe here in California. None of my owners got sick. We're safe. We're under control. We figured it out. If you say only two people can go back there, I think it's going to be a big turnoff."