The Chicago Bulls completed a sign-and-trade with forward Lauri Markkanen and will send him to the Cleveland Cavs in a multi-team trade that also involves the Portland Trail Blazers.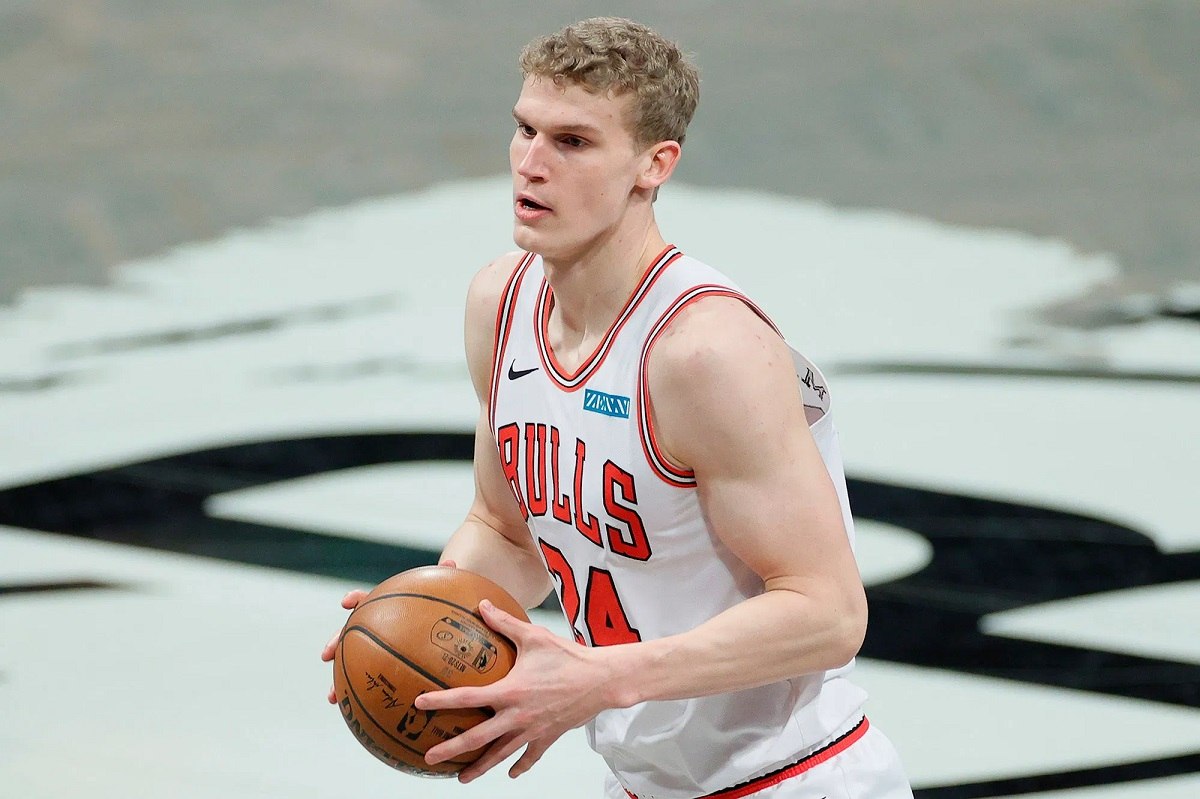 Markkanen, 24, is a 7-foot power forward who is also a former #7 pick from the 2017 NBA Draft. He's a high-volume scorer when he's not injured. He missed a total of 80 games due to numerous injuries during his first four seasons in the NBA. Last season with the Bulls, Markkanen averaged 13.6 points and 5.3 rebounds per game.
Markkanen agreed to a four-year contract worth $67 million before the Bulls completed a trade to the Cleveland Cavs.
The Bulls and Cavs pulled the Portland Trail Blazers into this multi-team deal to make the Markkanen trade happen. The Blazers agreed to trade small forward Derrick Jones, Jr. and a 2022 first-round pick to the Bulls. The Cavs in turn will send a second-round draft pick in 2023 to the Bulls, while also sending power forward Larry Nance, Jr. to the Blazers.
Cleveland Cavs Get: Lauri Markkanen
Chicago Bulls Get: Derrick Jones Jr., 2022 First Round Pick, 2023 Second Round Pick,
Portland Trail Blazers Get: Larry Nance Jr.
---
Jones is a journeyman backup and undersized small forward who averaged 6.8 points and 3.5 rebounds per game with the Blazers last season. The Bulls will be his fourth team since the start of the 2016-17 season.
Nance is the son of former NBA star Larry Nance, Sr. He began his career with the Los Angeles Lakers, but spent the last four seasons with the Cleveland Cavs. Nance averaged 9.3 points and 6.7 rebounds per game last season.
Despite the trade, the Cavs denied the rumors that they're seeking a contract buy out with Kevin Love, who struggled with a calf injury last season. But, the writing is on the wall. The Cavs are flush with young big men after they selected center Evan Mobley from USC with the #3 pick in the 2021 NBA Draft. They also signed Jarrett Allen to a $100 million contract extension, so Love's days are numbered.