One moment you're named the NBA Player of the Week, and the next, you're out with COVID-19. The Chicago Bulls' leading scorer DeMar DeRozan entered the NBA's COVID-19 health and protocol list and will miss Monday evening's game against the Denver Nuggets after he tested positive on Monday.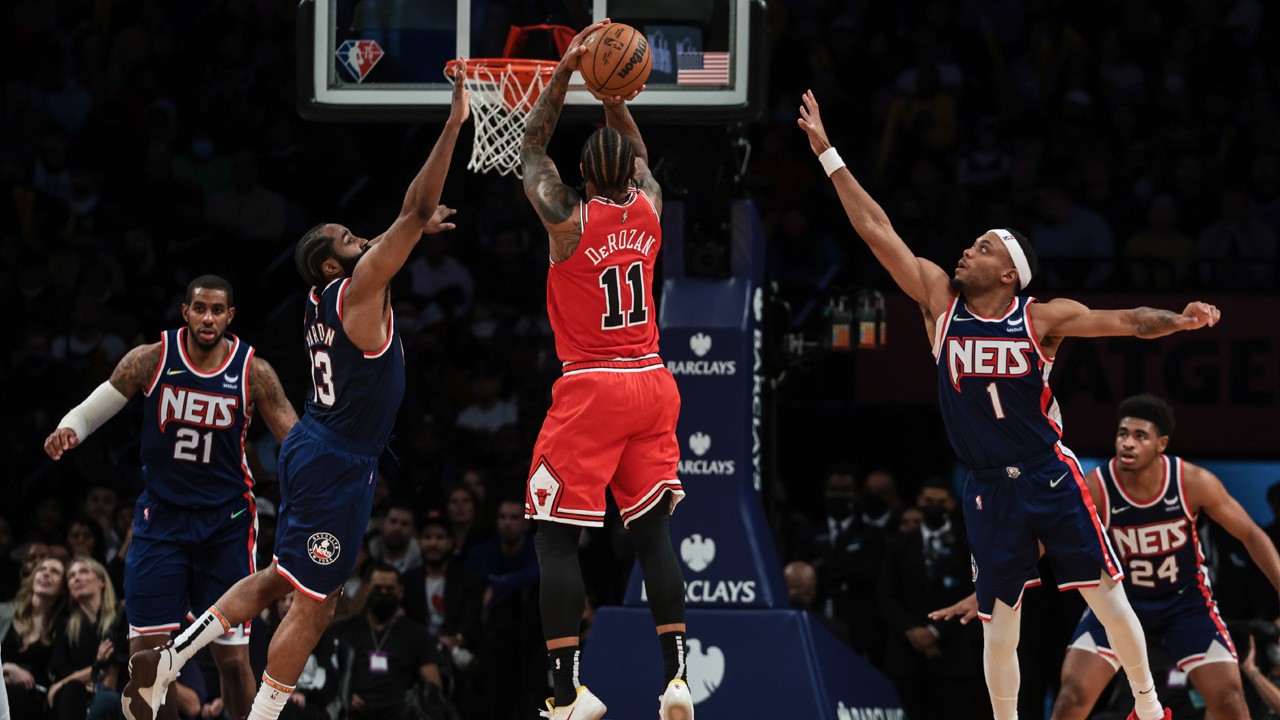 DeRozan is one of three members of the Bulls, including Coby White and Javonte Green, currently out with COVID. He must sit out 10 days and could miss up to five games, including a big matchup this weekend at the Miami Heat.
DeRozan, ranked #4 in the NBA in scoring, averages 26.4 points per game. Green would normally be his backup, but he's also out with COVID. Forward Derrick Jones, Jr will see a bump in playing time, but he averages only 6.6 points and 3.4 rebounds per game off the bench this season.
The Bulls went 3-0 last week thanks to some stellar performances from DeRozan against the Brooklyn Nets and New York Knicks. He earned the Eastern Conference Player of the Week honors with 30.3 points and 5.7 rebounds per game while shooting 59% from the field. He lit up the Knicks for 34 points at Madison Square Garden last week, then scored 29 points in a big win against the Nets in Brooklyn on Saturday during the Bulls' double-dip in the Big Apple.
The Bulls (16-8) hold a one-game lead in the Central Division, but they're just a half-game behind the Nets for the #1 seed in the Eastern Conference.
Bulls/Nugs line movement
The Bulls host the Denver Nuggets on Monday night in Chicago where they have a three-game winning streak on the line. They opened as a -5 favorite, but the line moved to -2 when news broke about DeRozan.
The Bulls are +3000 odds to win the 2022 NBA Championship, according to a recent update by DraftKings. You can back the Bulls at +1600 odds to win the Eastern Conference. The Milwaukee Bucks are favorites to win the Central Division again at -350 odds, but the Bulls are second on the futures board at +235.