Defending Champions League champions Bayern Munich will start the knockout stage of this season's competition in Rome on Tuesday when they take on Italian side Lazio in the first leg of their Round of 16 clash.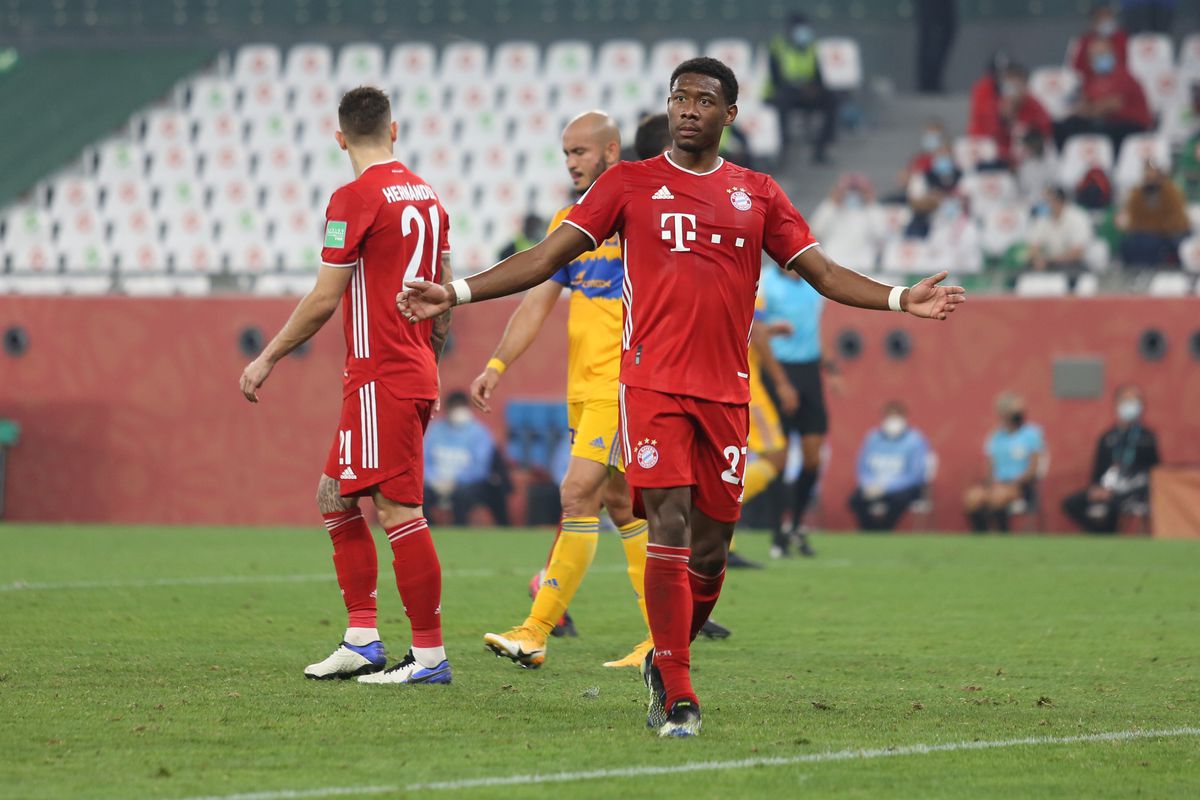 Bayern has struggled in domestic league play as of late, drawing Arminia Bielefeld 3-3 and losing 2-1 to Eintracht Frankfurt over the past week.
Lazio Looks to Upset Defending Champs
The German giants remain at the top of the Bundesliga, and manager Hansi Flick expects his team to rebound against Lazio.
"We need to be in top form in the Champions League. These are special matches for us and I'm expecting the team to be especially motivated," Flick told reporters at a pre-match press conference. "We have an idea of how we want to play. We want to start showing that from the start of games. I have complete confidence that the team will do that on Tuesday."
---
Champions League Odds (via FanDuel Sportsbook)
Lazio: +350
Draw: +300
Bayern Munich: -135
Atletico Madrid: +170
Draw: +200
Chelsea: +190
---
Bayern enters the first leg as a -135 pick to get the win at Lazio (+350), and an overwhelming -1300 choice to go through to the Champions League quarterfinals. Lazio manager Simone Inzaghi acknowledges that his squad is up against a tough task, but says an upset is still possible.
"We know that they are almost unplayable, but even in the past, we started underdogs and then surprised everyone," Inzaghi told reporters. "We are mature, we have played many finals in addition to the quarterfinals of the Europa League. We will try to do our best as we always have."
Tuchel Looks Forward to Champions League Test
Tuesday's other Champions League matchup sees Atletico Madrid play Chelsea in what promises to be a tightly contested two-leg battle. Atletico comes into the first leg as a slight +170 favorite over Chelsea (+190), despite the fact that the game has moved to Bucharest due to restrictions on flights from the UK to Spain. Meanwhile, Chelsea stands as a narrow -122 favorite to go through to the quarterfinals, with Atletico fetching -116 odds.
Manager Thomas Tuchel signed on with Chelsea in January, a little over a month after Paris Saint-Germain fired him on Christmas Eve. The new boss expects to learn a lot about his squad in the Champions League, beginning with the two matches with Atletico.
"It's a big test," Tuchel told reporters. "They are an experienced club at this level, an experienced coach. Hopefully it brings out the best in us. We will do things our way, they will do things their way. It's clear what you get when you play Atletico: fighting, experience, a team with a good mentality."
Atletico manager Diego Simeone heaped similar praise on Chelsea and its new coach.
"Chelsea is a very strong club, they develop every time and every year," Simeone said at his press conference. They brought Tuchel but it is a really big team and since he came, he put a good change in the numbers. Just look at what players they have at goalkeeper, at striker and everyone who is on the bench can very well play in any team in Europe."