After 14 matches, Arsenal finds itself closer to a relegation battle than earning a spot in a European competition next year. But the Gunners can begin their march back up the Premier League table on Saturday if they can get a home win vs. Chelsea in part of the EPL's traditional Boxing Day slate.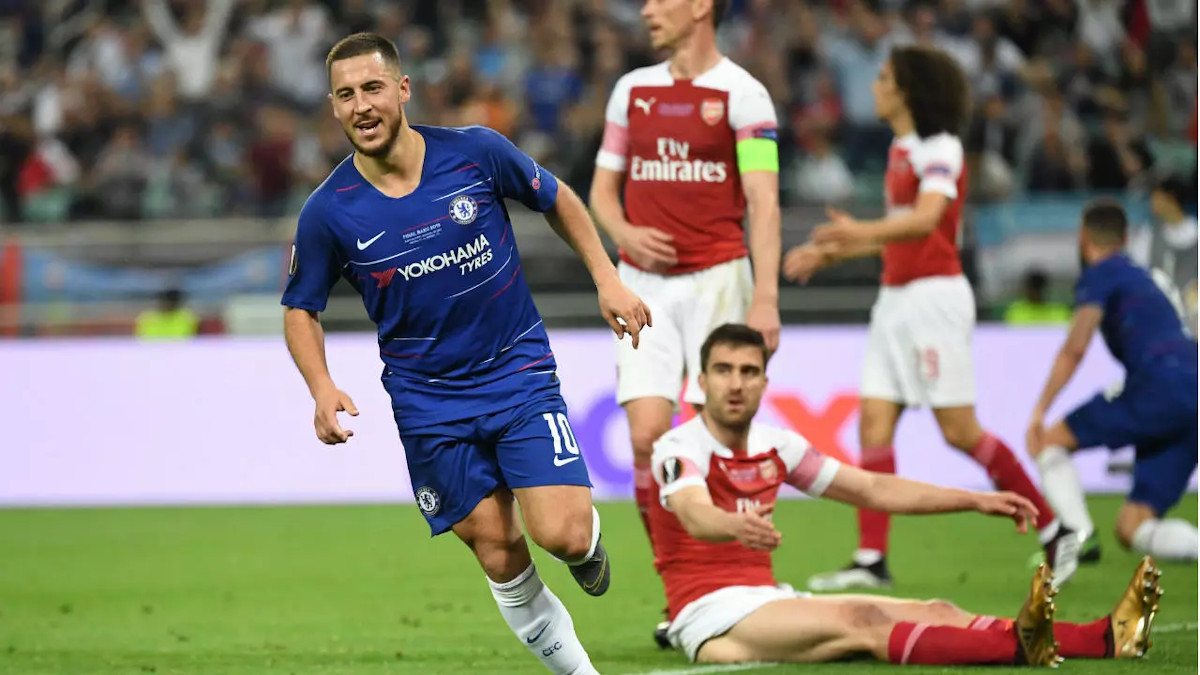 Arsenal comes in as a +300 home underdog to Chelsea (-110), which sits fifth in the Premier League standings.
Arsenal Tumbling Towards Relegation Fight
Outside of success in the Europa League, Arsenal has struggled mildly as of late. The London side has only earned two draws in its last seven Premier League matches. Manchester City bounced the Gunners from the Carabao Cup with a 4-1 drubbing on Tuesday.
Other EPL bottom feeders have noticed Arsenal's struggles. West Bromwich Albion manager Sam Allardyce fired a shot at Arsenal earlier this week, ahead of a coming Jan. 2 showdown between the two sides. West Brom finds itself in 19th place, on just seven points after 14 matches.
"If they're in the bottom eight at the moment, yes," Allardyce told reporters, responding to a question over whether Arsenal was part of the relegation race. "They will be wondering why they are down there. They will be wondering what it takes to get out of that position. I know what it takes. I hope to convince my players to respond to that."
Charlie Malam of the Daily Express reported earlier this week that Arsenal manager Mikel Arteta retains the support of most of his players, suggesting that his job isn't in jeopardy just yet. Arteta also defended his players after Tuesday's loss to Man City, saying that there's still time for the squad to turn things around this season.
"Yes we [still believe] because I see how much they try and what they are trying to do," Arteta said after the loss. "At the moment a lot of strange things are happening in every game and that makes things really difficult."
Lampard: Don't Underestimate the Gunners
Arteta says that an upcoming three match stretch – beginning with the game against Chelsea, and ending with the trip to West Brom – will tell the tale of the season.
"We have to turn it around," Arteta said. "There's no question. If we don't we are in big trouble. That's the moment that is going to decide our season."
---
Premier League Boxing Day Odds (via FanDuel Sportsbook)
Leicester City: +195
Draw: +250
Manchester United: +130
Aston Villa: -110
Draw: +270
Crystal Palace: +280
Fulham: +220
Draw: +230
Southampton: +130
Arsenal: +300
Draw: +260
Chelsea: -110
Sheffield United: +320
Draw: +250
Everton: -115
Manchester City: -950
Draw: +900
Newcastle: +2300
---
Chelsea sits comfortably in fifth position, still involved in the race for a Champions League position – and potentially even in the Premier League title race. That makes the Blues deserving favorites heading into the Boxing Day clash. But manager Frank Lampard has warned his team not to take Arsenal lightly.
"We've been in decent form, but I don't think we should be taking Arsenal at face value," Lampard told reporters. "With Arsenal, I see a team of great quality, a class manager who are in a tough moment. That's a really dangerous combination to go against, so we have to prepare right."