Bayern Munich, Manchester City, and Liverpool are among the teams that have already played their way into the Champions League knockout stages. Meanwhile, eight teams are still battling for the final four positions that will be decided on the final day of group stage play on Wednesday.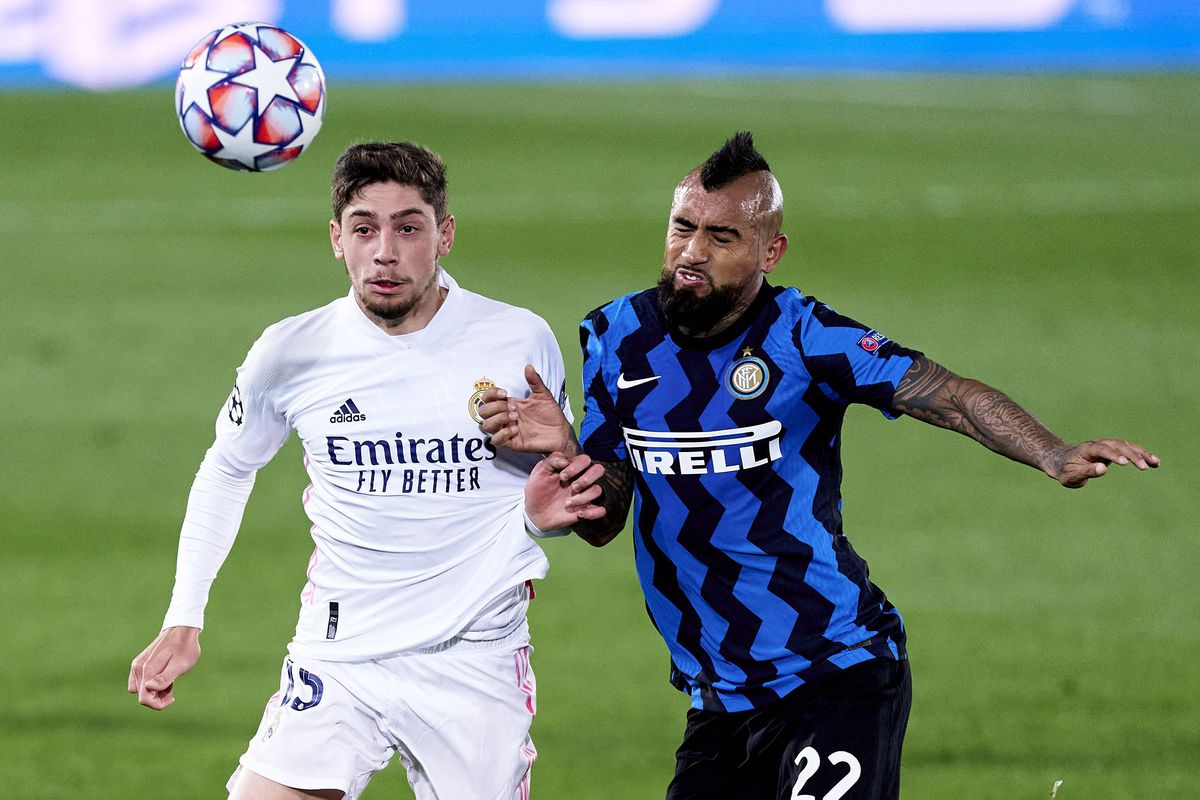 Man City and Porto clinched the two Round of 16 berths out of Group C. Teams in Groups A, B, and D are still determining their fates, with many contenders in crucial head-to-head games on Wednesday.
RB Salzburg Needs Win Over Atletico to Advance
Bayern Munich clinched first place in the group, claiming four wins and a draw in its first five matches. Atletico Madrid and Red Bull Salzburg are still competing for the second Champions League knockout stage position, with Salzburg hosting Atletico on Wednesday.
Madrid holds a two-point advantage, meaning Salzburg will need a win in order to go through. Atletico comes in as a +120 favorite over Red Bull Salzburg (+220), according to FanDuel Sportsbook. RB Salzburg manager Jesse Marsch acknowledged that his squad has a tough task ahead of them if they want to qualify.
"They defend really well. They take so much pride in defending, but they have also been so good with the ball and they have created chances, and they've been dangerous," Marsch told CBS Sports. "We had a really difficult time containing Joao Felix last game and once he got the ball in pockets, he was able to turn and run at us, and cause trouble."
All Four Teams Alive in Group B
Group B remains wide open heading into the final day of play, with all four teams separated by just four points. Borussia Monchengladbach leads on eight points, but Shakhtar Donetsk and Real Madrid are just one back, while Inter Milan still has a chance on five points.
---
Champions League Odds (via FanDuel Sportsbook)
Ajax: +120
Draw: +290
Atalanta: +190
Midtjylland: +280
Draw: +290
Liverpool: -110
Red Bull Salzburg: +220
Draw: +250
Atletico Madrid: +120
Bayern Munich: -370
Draw: +500
Lokomotiv: +900
Man City: -330
Draw: +450
Marseille: +950
Real Madrid: -140
Draw: +270
Mgladbach: +420
Olympiakos: -120
Draw: +250
Porto: +370
Inter: -360
Draw: +500
Shakhtar: +900
---
The two clubs that find themselves on the outside looking in will host matches on Wednesday, both as favorites. Real Madrid (-140) takes on Mgladbach (+420), while Inter (-360) welcomes Shakhtar (+900) to Italy.
While there are numerous possible scenarios, Mgladbach needs just a draw to secure advancement, while both Real Madrid and Shakhtar are assured of moving on in the Champions League with wins.
Ajax Needs Win to Keep Champions League Dream Alive
While Liverpool will finish atop Group D, there's still an open race for second place, as Atalanta sits just one point ahead of Ajax. The two sides will face off on Wednesday, with Ajax hosting the game, but needing a win to leapfrog the Italian club.
Ajax enters as the favorite, but the +120 odds on the home side suggest they are actually slight underdogs to go through since they'll need the full three points.
"We have the dream of staying in the Champions League," Ajax manager Erik ten Hag told reporters. "I see this as a final. It's great to play a final that can give access to the best sixteen in Europe. There won't be a single man overboard if we don't make it, but we strive for the highest."
Eight teams booked their places from the four groups that wrapped up play on Tuesday. Among the last-minute qualifiers, RB Leipzig defeated Manchester United 3-2 to secure its place in the Round of 16, while knocking United out of the Champions League.