While most college football teams aren't beginning their seasons until next week — if they're doing so at all — Central Arkansas will be preparing for its second game of the season. The Bears are visiting the University of Alabama at Birmingham in one of two games scheduled for Thursday night. The other college football teams playing are South Alabama at Southern Mississippi.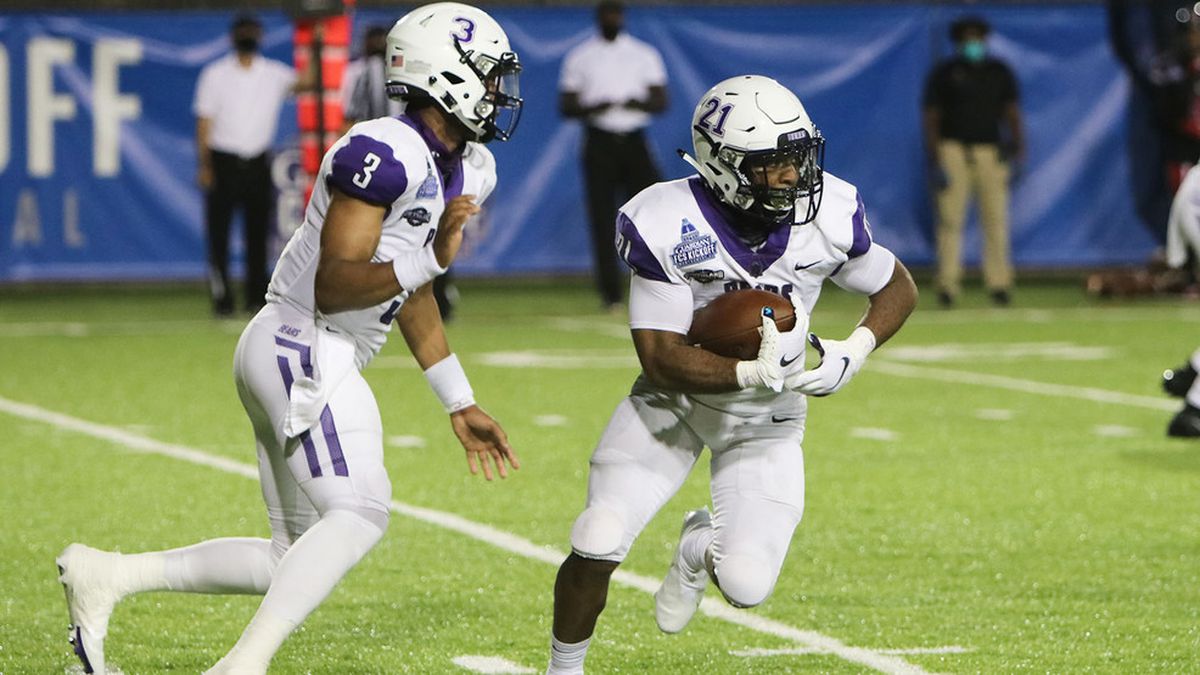 Central Arkansas defeated Austin Peay, 24-17, on Saturday in the first college football game of the season. Now the Bears will turn around on short rest and face a much tougher UAB team. UAB is a 17-point favorite at Circa Sportsbook in Las Vegas. The over/under is 48 points.
UCA head coach Nathan Brown told reporters after Saturday's victory that his team is going to have to play better if they're going to defeat the Blazers at home.
"We're happy to get game No. 1 in under our belt," Brown said. "Here's one thing: If we play like that on Thursday against UAB, we're going to get run out of the house."
After the team's victory, all of the Central Arkansas players and coaches were tested for COVID-19 on Sunday, and all tests came back negative.
College Football Season Heating Up
Thursday's second college football game features two FBS teams as South Alabama plays Southern Mississippi, which opened as a 16-point favorite at most sportsbooks. The line has since come down to 15 at several facilities. The over/under is 53.5 points.
South Alabama is a work in progress. The team went 2-10 last year, but returns several key players, including running back Tra Minter who rushed for 1,057 yards in 2019.
Minter might be in for a long night, however, as Southern Miss is returning eight defensive starters, including six of their leading tacklers from last year. If South Alabama quarterback Desmond Trotter spends too much time holding on to the ball, he can expect to become well acquainted with Southern Miss defensive end Jacques Turner.
Southern Miss is equally as impressive on the offensive side of the football. Quarterback Jack Abraham returns after throwing for nearly 3,500 yards and 19 touchdown passes last season.
The Golden Eagles also have starting running back Kevin Perkins and wide receiver Kim Jones returning.
One aspect of the game to watch is who wins the turnover battle. Both teams were prone to losing the football last year, and the game might come down to who takes advantage of the other's miscues.
Full Slate of Weekend Games
While there are two college football games on Thursday, Saturday is when the season really ramps up. There are seven games scheduled over the Labor Day weekend, including Arkansas State against Memphis, and SMU traveling to Texas State.
The marquee game of the holiday weekend might be BYU against Navy on Monday. The Midshipmen are 2.5-point favorites over the Cougars. The over/under is set at 55.5.
BYU will have to contend with the triple option, a staple of Navy's offense. The good news, however, is that they won't have to deal with quarterback Malcom Perry, who graduated and was drafted by the Miami Dolphins.