Canelo Alvarez has a chance to grow his legacy, but faces a legitimate challenge on Saturday night when he takes on the undefeated Billy Joe Saunders in a super middleweight title unification fight at AT&T Stadium in Arlington, Texas.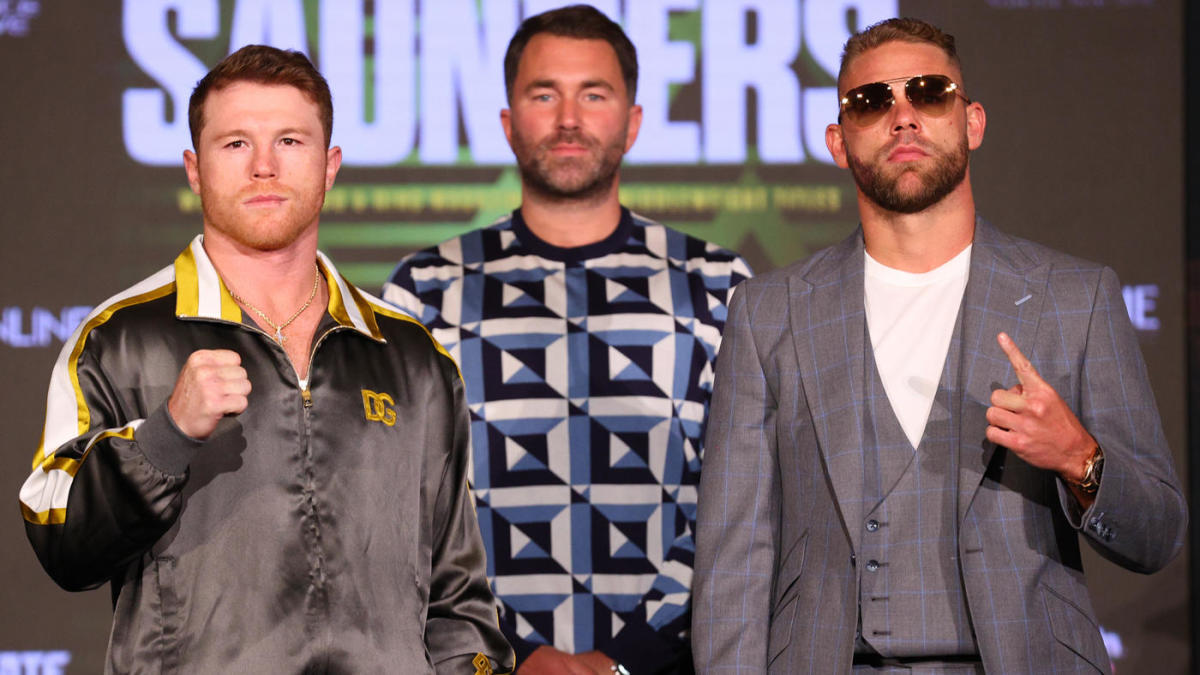 Alvarez comes in with the WBA and WBC super middleweight championships, while Saunders holds the WBO belt.
Saunders needs to 'bring everything' to beat Canelo
Both men come in with strong resumes, though Alvarez (55-1-2, 37 KOs) has more big fight experience. Most experts consider Alvarez one of the top pound-for-pound boxers in the world. Saunders (30-0, 14 KOs) says he'll need a special performance in order to take down the Mexican legend.
"I know I have something inside of me that I haven't even seen myself, and I know I'll have to bring that out on Saturday night," Saunders said, via the BBC. "I will never forget the moment I got beat in the Olympic Games in 2008. That haunted me all the way until I became world champion in 2015. This is another moment where I know if I don't bring everything I have inside me, I could be thinking like that for a long, long time."
---
Canelo vs. Saunders Odds (via DraftKings Sportsbook)
Canelo Alvarez: -770
Billy Joe Saunders: +450
Method of Victory
Alvarez by KO/TKO: -110
Saunders by KO/TKO: +2200
Alvarez by Decision: +150
Saunders by Decision: +550
Draw: +2200
---
In the lead-up to the fight, Saunders has made a number of demands, including that no judges from Texas work the bout. But the most significant was asking to fight in a ring larger than the standard 20-by-20 foot squared circle.
Ring size dominates prefight discussion
Eddie Hearn told BoxingScene.com that Saunders had never fought in a ring larger than 20-by-20. However, the Saunders camp asked for a 24-by-24 foot ring. The two sides settled on a 22-by-22 foot ring instead.
"I don't think he's ever fought in a bigger ring than this one," Alvarez told reporters. "I don't really care. I know Saturday I'm gonna go in with the mentality of winning. Like I said, if he wants the entire Cowboys Stadium, he can have it."
A larger ring should benefit Saunders, who will rely more on his movement to counter Alvarez's power. But Alvarez says the fact that Saunders is worrying about these factors plays to his advantage.
"It's like they're losing ahead of time," Alvarez told reporters. "You can see that in his attitude. He's an insecure person."
Regardless of any outside antics, oddsmakers see a clear favorite in this fight. Alvarez comes in as a -770 favorite, according to DraftKings Sportsbook, with Saunders fetching +450 as the underdog. DraftKings sees an Alvarez knockout or TKO (-110) as the most likely outcome.
Saunders says the questions about ring size and judges were about one thing: fairness.
"Win lose or draw, if it's fair, it's fair," Saunders told reporters. "If I go in there and get knocked out in 10 seconds, you can shake his hand as say look, he was the better man. If I go in there and knock him out in 10 seconds, you can shake his hand as long as everything is fair for everybody. Including him and including me."