Canelo Alvarez claimed a razor-thin majority decision victory against Gennady "GGG" Golovkin on Saturday night to become the unified middleweight world champion.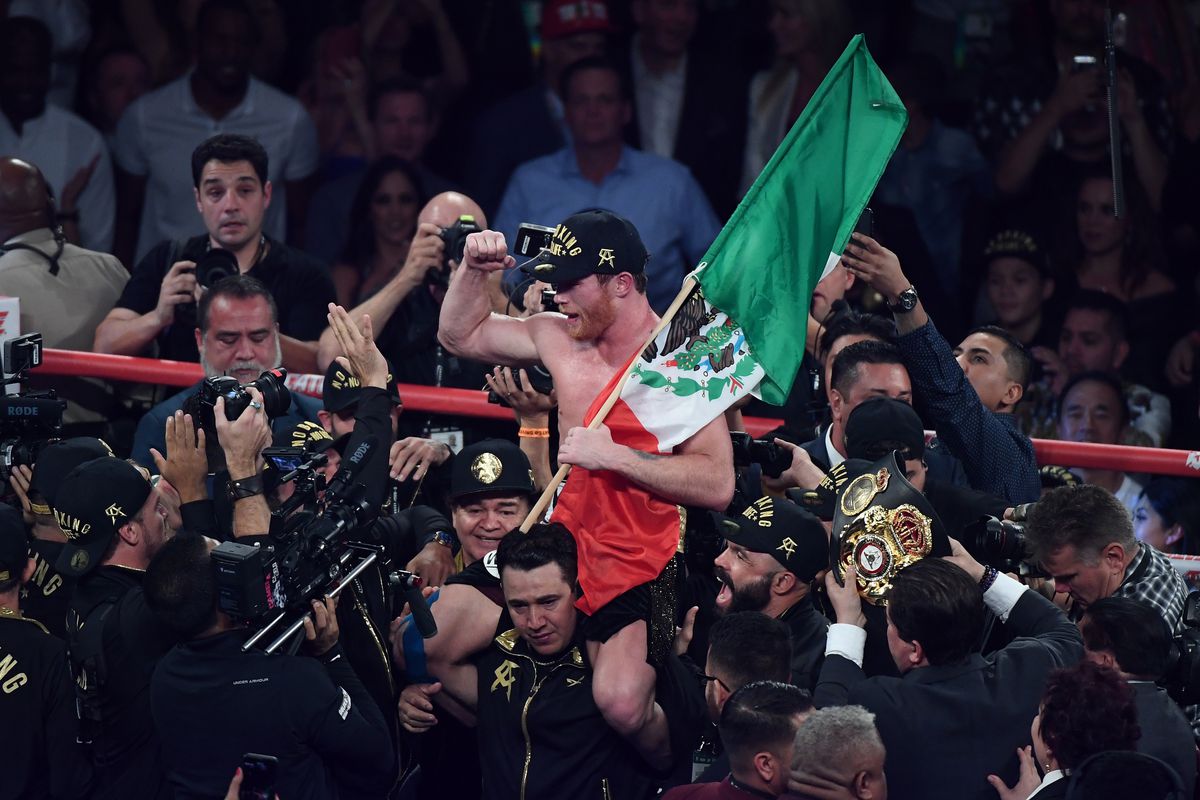 Alvarez used a surprisingly aggressive approach to take an early lead against Golovkin, then held on in the later rounds in front of a sellout crowd at T-Mobile Arena in Las Vegas.
Every Point Counts in Razor-Tight Fight
When the final bell sounded to end the 12th round, few in attendance were sure of what the result would be. Most unofficial scorecards from media members and fans had the fight either dead even or with one fighter having won seven of the 12 rounds – with many admitting that several rounds were close enough to be reasonably scored for either man.
When the judge's scores were announced, the first card revealed was that of Glenn Feldman, who scored the fight 114-114, and many believed the fight might well result in a second consecutive draw between the two middleweights. But both Dave Moretti and Steve Weisfeld gave the bout to Alvarez by a 115-113 margin, making him the new champion.
While there were certainly those at ringside who thought that Golovkin deserved a tight victory, the incredibly close nature of the fight meant that there was no outcry after the result as there was when the scorecards were announced from the first fight in 2017.
"I can't complain. That's what we have the judges for," said Golovkin's trainer Abel Sanchez. "I had it close going into the 12th round. We had good judges who saw it from different angles. I can't complain about the decision, but it's close enough to warrant a third fight. Canelo fought a great fight. Congratulations."
Golovkin (38-1-1, 34 KOs) suffered the first loss of his professional career. The 36-year-old Kazakhstani fighter left the ring right after the fight, but eventually spoke to reporters after getting stitches for a cut over his right eye.
"I'm not going to say who won tonight, because the victory belongs to Canelo, according to the judges," Golovkin said. "I thought it was a very good fight for the fans and very exciting. I thought I fought better than he did."
Instant Classic Could Set Up Third Bout in May
Alvarez (50-1-2, 34 KOs), known as a counterpuncher, came out stalking GGG and looking as though he was planning to win by knockout. For a while, it appeared as though his game plan was working, as he landed a barrage of body blows that seemed to be slowing down his older opponent.
But Golovkin roared back late in the fight, landing shots that seemed to hurt Alvarez. The Mexican even appeared dazed after one exchange, but quickly recovered, with both fighters showing tremendous chins throughout the bout.
"I wanted the knockout, but…I'm satisfied with the victory," Alvarez said afterwards.
Given that the pair have now produced two excellent fights – with many seeing the rematch as one of the best boxing matches in years – talk immediately turned to the possibility of a third meeting between these two evenly matched rivals. And to the delight of fight fans, both sides seem to think turning this series into a trilogy would be a great idea.
"I think that, as a pair, they stand to do better than any fight that either one could ever have [against anyone else]," Sanchez told BoxingScene. "I think next May 5th would be a perfect date."
"If the people want a third fight, we will do it again, but for now I want to enjoy the moment with my family and my people," Canelo told Max Kellerman in a post-fight interview. "But we'll do it again, no doubt."