Banking on extended time allowing the COVID-19 pandemic to subside and spectators to return, Woodbine Entertainment announced the 162nd running of the Queen's Plate will take place Sunday, Aug. 22 at Woodbine Racetrack.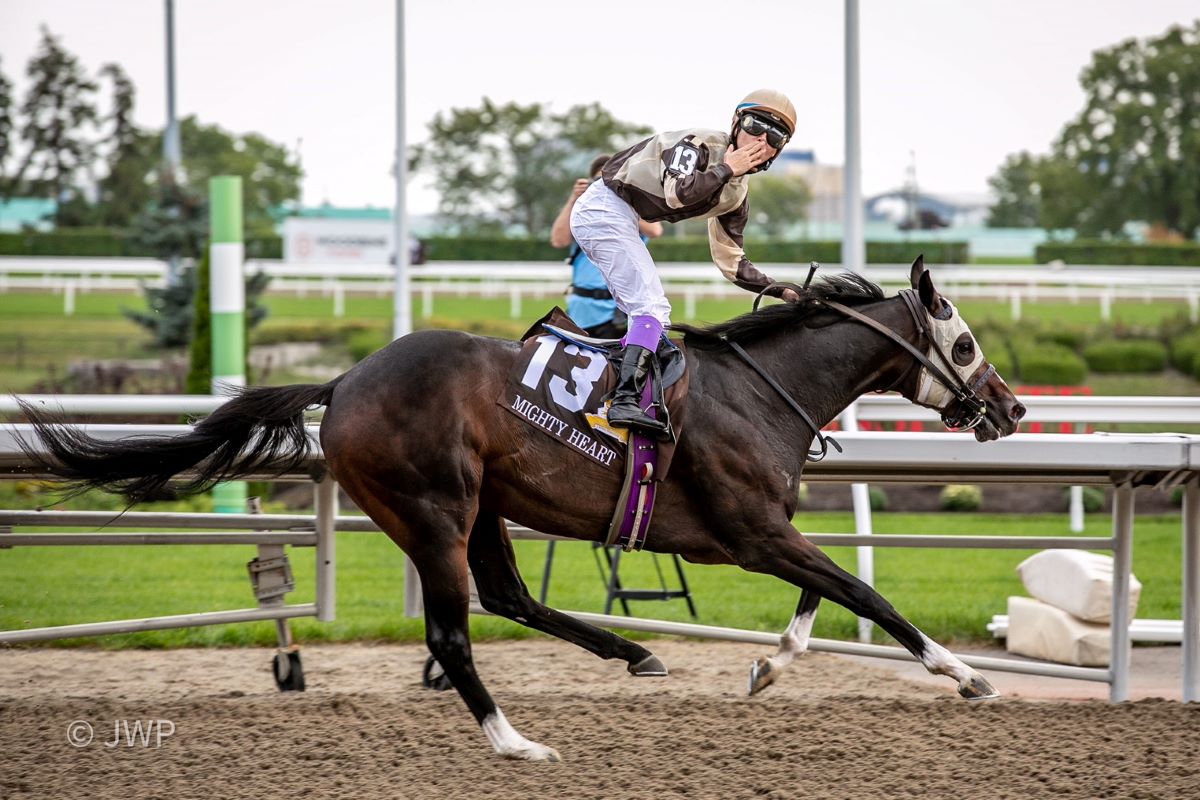 The first jewel of the Canadian Triple Crown, the $1 million Queen's Plate is typically held at the end of June. Last year's edition moved to Sept. 12 due to the pandemic.
This year, Woodbine officials at the suburban Toronto track chose a date mindful of balancing two elements. They remained aware of pandemic issues, while retaining the desire for spectators to attend what is Canada's social event version of the Kentucky Derby.
"While it is clear the impact of COVID-19 will continue to be felt into the new year, we are optimistic that this timing for the Queen's Plate could give us the best opportunity to welcome guests back at Woodbine Racetrack for the most exciting event on the Canadian horseracing calendar," said Jim Lawson, President and CEO of Woodbine Entertainment in a statement.
The Oldest Stakes Race in North America
The Queen's Plate is North America's oldest continuously run stakes race. Dating to 1860, it's 15 years older than the Derby. It sends out a maximum 14-horse field of 3-year-olds on Woodbine's synthetic Tapeta surface. Meanwhile, it opens Canada's three-surface Triple Crown.
Last year, one-eyed Mighty Heart nearly claimed that Triple Crown. He won the 1 ¼-mile Queen's Plate by 7 ½ lengths, leaving the gate at 13/1. Next, Mighty Heart won the 1 3/16-mile Prince of Wales Stakes on Fort Erie's dirt. But his bid to win Canada's first Triple Crown since Wando in 2003 ended with a sixth in the 1 ½-mile Breeders Stakes on Woodbine's turf.
Last Year's Queen's Plate Full of Handle Increases
Even without spectators, last year's Queen's Plate enjoyed its third-largest wagering handle in event history. That came largely via automatic deposit wagering (ADW) bettors plunging in on a major race one week after the Derby.
Canadian Triple Crown race nominations are due Monday, Feb. 1. Woodbine's 2021 meet is expected to begin Saturday, April 17. The track plans announcing ticket-sale policies in "the coming months."
"We look forward to the 2021 racing season and the opportunity to restore the Queen's Plate as one of the top social events in Toronto," Lawson said.