It was all but inevitable that professional athletes in the United States would be caught gambling during the era of regulated sports betting. The hyperbolic reactions to the NFL's suspension of Atlanta Falcons wide receiver Calvin Ridley earlier this week were almost as predictable.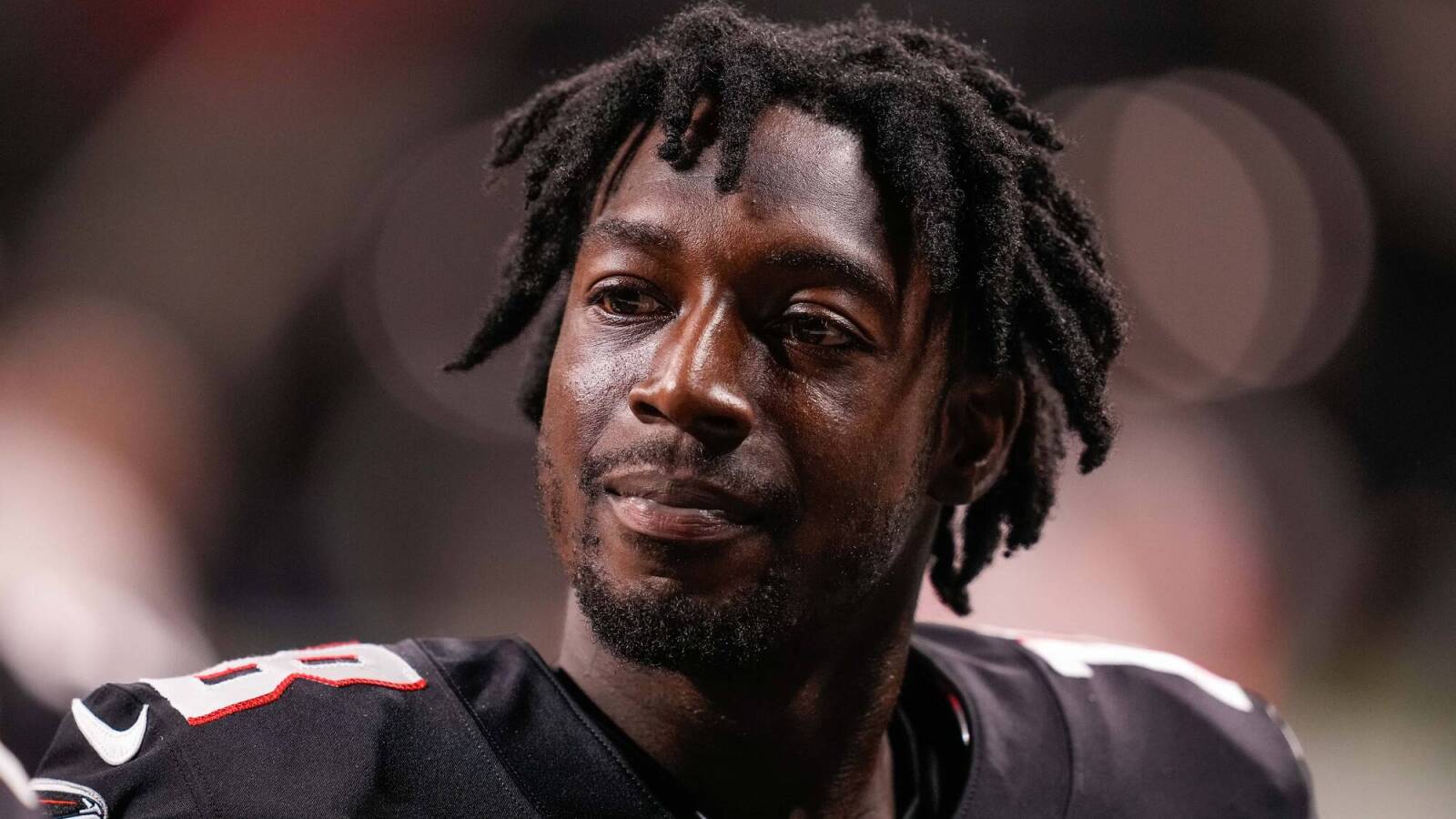 Ridley will miss at least the 2022 season after betting on NFL games last November while he was on the non-football injury list, a time when he said he needed to get his personal life in order.
Ridley suspension appropriate, even for 'minor' infraction
The NFL needed to punish Ridley. Players, coaches, and even those who work for teams cannot bet on their own sports without raising a litany of integrity issues. Even without the specter of game-fixing, anything from inside information to the ability to manipulate a gameplan to hit a prop bet represents a threat to the integrity of sports. Lose that integrity, and fans no longer have a reason to watch the action on the field.
I bet 1500 total I don't have a gambling problem

— CALVIN RIDLEY (@CalvinRidley1) March 7, 2022
Thankfully, Ridley's infraction was relatively minor. It appears that he bet a relatively small amount of money — $1,500, according to his own tweets – on a handful of parlays that included the Falcons to win. He did so while he was not on the team. Those factors should give Ridley a reasonable chance of reinstatement for the 2023 NFL season, the earliest he can apply to start playing again.
But to have some opinion writers tell it, this may be one of the most significant gambling stories in the history of American professional sports. Many of these columnists are far off base when it comes to the reality of the situation.
Much has been made of the supposed hypocrisy of the NFL suspending Ridley while embracing sportsbooks and casinos as partners. Advertisements for gambling sites now litter NFL broadcasts. How can the NFL harshly punish Ridley if it is part of the problem?
Right or wrong, the NFL advertises sports betting to fans (and gamblers), not to its own players. Those two stances are not hypocritical in the least. This is a clear, defining line for personnel in the sports industry, not a slippery slope or an unclear regulation.
Relationships protect integrity rather than threaten it
Still, this is the same line of thinking that leads some pundits to declare that Major League Baseball can't in good conscience keep Pete Rose on its ineligible list now that it embraces sports betting. In reality, if an MLB player or coach bet on baseball today, he would face the same fate as Rose. The existence of legalized sports betting doesn't change the gravity of a player or coach making bets on their own sport, nor the punishment anyone who crosses that line should receive.
Sports betting would exist whether the NFL acknowledged it or not. Players and coaches cannot bet on their own sport, whether through a legal sportsbook, an offshore site, or a local bookie. Leagues have not opened a can of worms by working with the sports betting industry. If anything, such relationships will only aid in transparency and the detection of suspicious activity – providing fans with more confidence in the integrity of their favorite sports, not less. The NFL learned of Ridley's betting because a sportsbook told them about it. Isn't that preferable to such activity going unnoticed?
From the Black Sox Scandal to Art Schlichter, sports leagues endured occasional betting scandals long before DraftKings and FanDuel started advertising on Monday Night Football. If there's another major scandal coming down the pike, it will almost certainly involve a player or coach betting via illegal means that no league supports – not the heavily regulated sportsbooks and betting sites of the legal gaming industry.