California Democrat Senator Dianne Feinstein, one of the Senate co-sponsors of the Horse Racing Integrity and Safety Act of 2020 and a frequent critic of horse racing, wrote a letter to the California Horse Racing Board seeking transparency in the sudden death of Kentucky Derby winner Medina Spirit.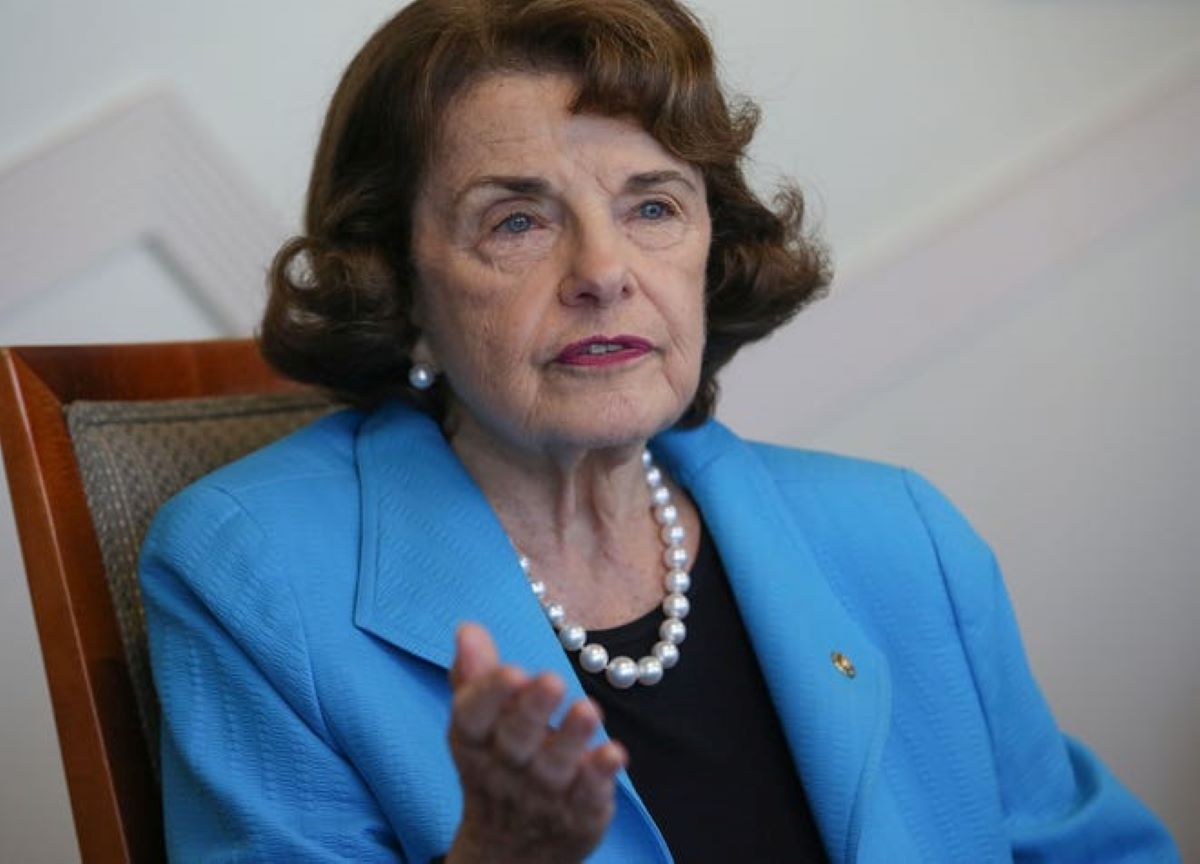 In the letter to CHRB Executive Director Scott Chaney, Feinstein seeks a "thorough, transparent and independent investigation" into Medina Spirit's sudden death after a Dec. 6 workout at Santa Anita Park. The CHRB regulates horse racing in California.
That board already pledged an investigation into Medina Spirit's death. That falls under the CHRB's mandate to have any horse who dies at a CHRB-regulated facility undergo a necropsy at a laboratory supervised by the University of California Davis. That Northern California university plays host to one of the top veterinary schools in the US.
Until that happens, Medina Spirit's cause of death remains unknown. Separate tissue samples were sent to the University of Minnesota College of Veterinary Medicine's Equine Genetics and Genomics Laboratory, which will perform a secondary examination.
Feinstein seeking a tight rein on racing
This adds another layer to a story that began last May when trainer Bob Baffert revealed Medina Spirit tested positive for the anti-inflammatory betamethasone. The confession, eight days after the Protonico colt won the Kentucky Derby at 13/1, upended Baffert's world. It also made the face of horse racing a pariah in many provinces.
Baffert engaged in numerous court challenges to clear his name and Medina Spirit's tenuous status as Derby champion. Baffert's attorneys claim a drug test from a New York laboratory shows the drug positive came from an ointment used for a skin rash and not an injection. The Kentucky Horse Racing Board has yet to rule on the now-late colt's status as Derby champion.
That Feinstein would pen a letter putting the CHRB on notice isn't surprising. The senior senator from California – and one of two original Senate sponsors of HISA — has been an outspoken critic of racing. That stems from the spate of horse deaths in her state in 2018-2019. She has repeatedly called for Santa Anita to halt racing until the nature of the horse deaths can be determined.
Feinstein's letter calls for regular status updates
In her letter, Feinstein calls on the CHRB to provide her staff with "regular updates on the investigation"  of Medina Spriit's death, and to recommend actions necessary to prevent additional fatalities. She goes on to point out that Medina Spirit is "one of 71 racehorses who have died at California racing facilities thus far in 2021."
While this represents a reduction in deaths from prior years, it is apparent that more work is necessary to prevent these tragic fatalities," Feinstein wrote. "The continuation of racehorse deaths across the country illustrates why states' cooperation is especially critical to support the implementation of the Horseracing Integrity and Safety Act."
Calling herself a "lifelong horse-enthusiast," Feinstein closes by saying she expects "this matter will be treated with the seriousness and professionalism it deserves" in order to protect the horses and strengthen the integrity of the sport.