The Boston Red Sox officially announced the signing of outfielder J.D. Martinez on Monday, adding critical power to their lineup and improving their chances of competing with the New York Yankees in the American League East.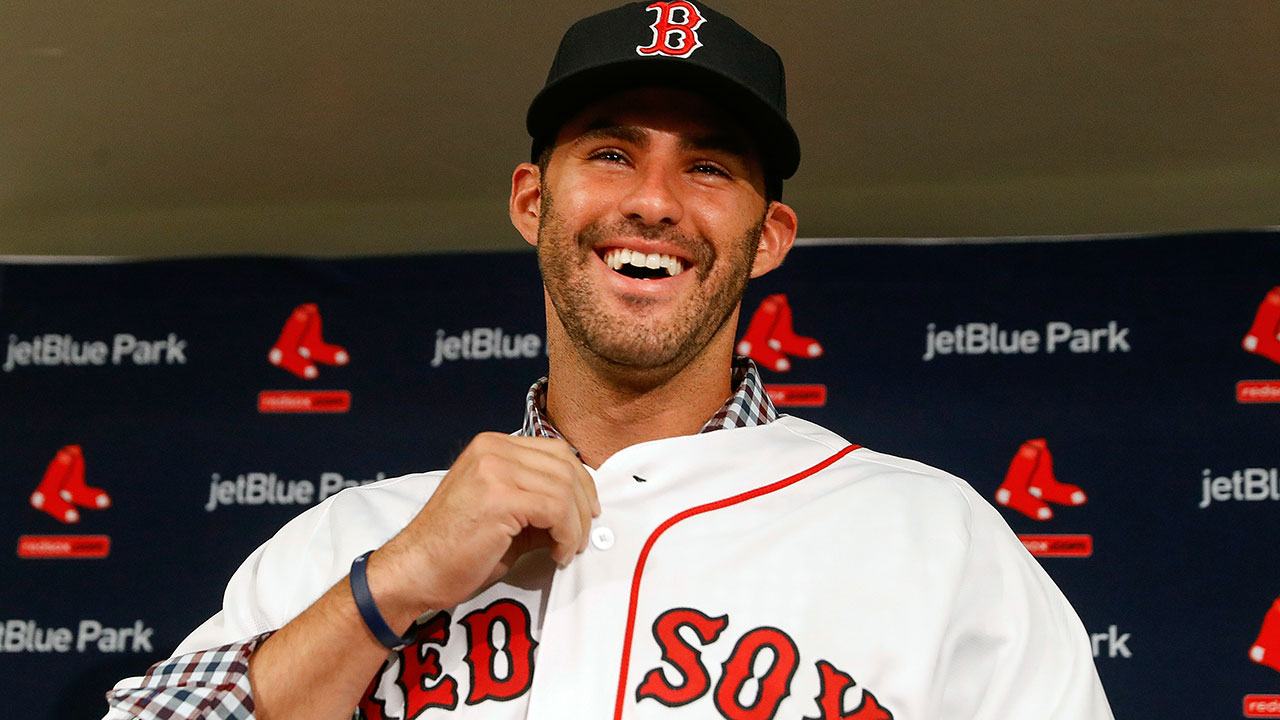 Martinez will play a key role on a Red Sox team that has playoff ambitions, but which is seen as just slightly behind the top contenders in baseball this season. The Red Sox are a 9/1 choice to win the World Series at Betfair. That puts them behind their divisional rivals in New York (6/1), the Houston Astros (6/1), and the Los Angeles Dodgers (6/1).
The Cleveland Indians (8/1), Chicago Cubs (9/1) and Washington Nationals (10/1) are also considered top contenders.
The Red Sox signing of Martinez has been expected for some time now, but a variety of delays held up the deal. Most significantly, the Red Sox had concerns over a foot injury from last year that could potentially be a long-term issue for Martinez.
$110 Million Contract
The two sides ultimately agreed upon a five-year, $110 million deal that is slightly front-loaded, paying out $23.75 million in each of the first two years. Martinez has opt-out provisions after the second, third, or fourth years of the contract, while the Red Sox negotiated in a clause that will give them salary relief should Martinez miss time from a Lisfranc injury.
According to Martinez's agent Scott Boras, that part of the contract is more about protecting the team down the road rather than any short term concerns.
"It's healed, back to normal," Boras told reporters. "The question is, what if that has any impact in the long term?"
Martinez's play last year supports the idea that he's ready to make a big impact for Boston. In 119 games for the Detroit Tigers and Arizona Diamondbacks, he hit .303 with 45 home runs and 104 RBI. He also hit a home run in the Diamondbacks' playoff series against the Los Angeles Dodgers.
Red Sox Seeking Power
Numbers that even approached that level could make a huge impact for the Red Sox, where Martinez is expected to primarily serve as a designated hitter. Last year, Boston finished last in the American League in home runs.
Martinez could change that. According to Red Sox manager Alex Cora, their new star will slide right into the middle of the lineup.
"This is a guy who can not only hit homers, but he has the ability to hit for average, too," Cora said. "We not only got better lineup-wise and on the field, what he brings in that clubhouse, the way he prepares, I'm looking forward to him connecting with players, help young players."
Martinez was among a number of highly valued free agents who were not signed by teams until very late in the offseason. As a result, the latest addition to the Red Sox is currently training, and has not yet played in a spring training game. Martinez says he'll start playing in the exhibitions the moment he feels ready.
"Alex kind of left it up to me," he told the Boston Herald. "You can't help, when you get into a game, you hit a ball, your adrenaline is going to want to take off, so we're just trying to ease in a little bit."