Converse has signed Natasha Cloud, the first woman basketball player to endorse its shoes. In doing so, the WNBA Mystics guard follows in the footsteps of some of basketball's legends — from Chuck Taylor to Julius Erving. But even before the groundbreaking announcement, Cloud made headlines with an important message, thanks to MLB Hall of Famer Derek Jeter.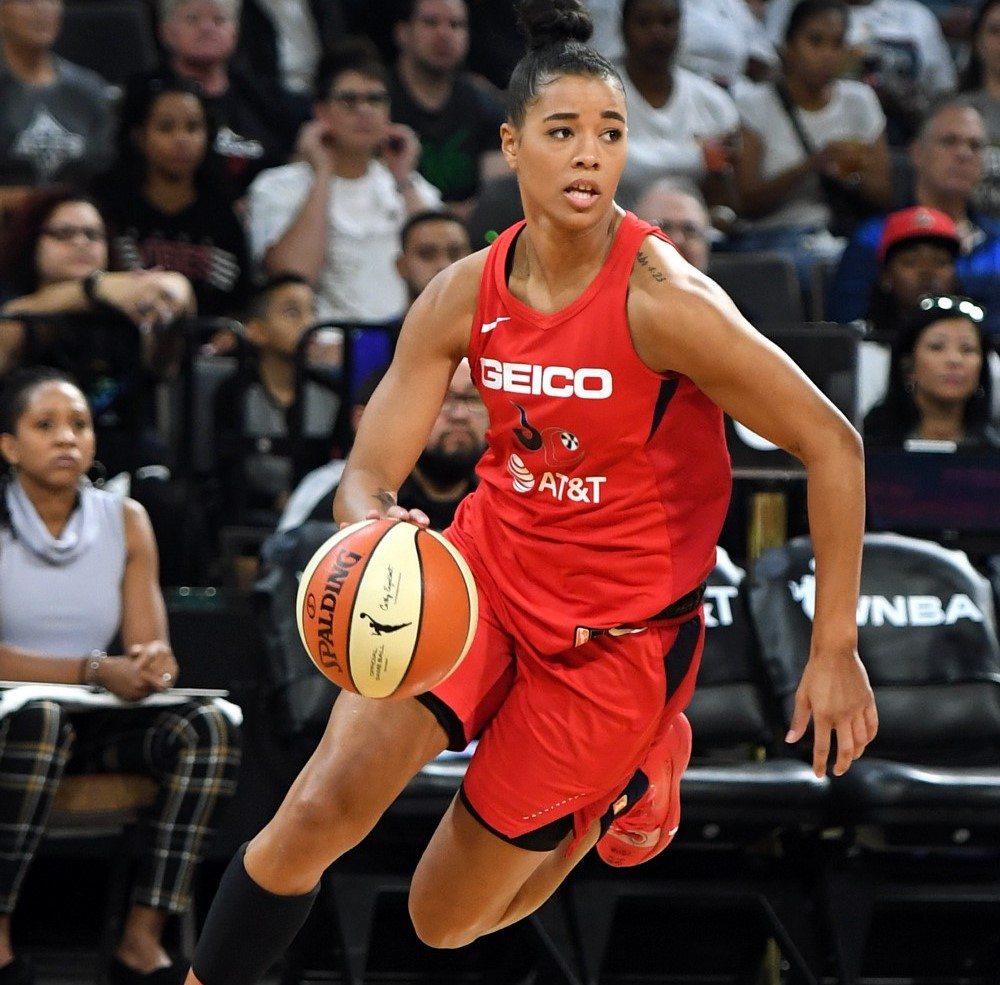 Last year, Cloud helped the Washington Mystics win the team's first WNBA Championship. But Cloud has more recently gained notoriety for her forthright message in a time of social upheaval.
Athletes' Voices Amplified by Derek Jeter
Monday's announcement of Cloud's deal with Converse was to take place earlier. But after the death of George Floyd, Cloud and Converse both agreed to pause.
During the postponement, Cloud took to a media outlet that has become a focal point for athletes' voices. Founded in 2014 by former MLB star Derek Jeter, The Players' Tribune features first-person content, primarily from athletes. Past contributors hail from nearly every major league sport and include legends like Kobe Bryant, Billie Jean King, Jimmie Johnson, and Tiger Woods.
Lately, The Players' Tribune has been even more important for players. It's been an outlet for them to share their experiences with the coronavirus, which has sidelined their livelihoods. For instance, the Oklahoma City Thunder's Danilo Gallinari recalls what it was like to be called off the court on the night they shut down the NBA. Stephanie Dolson, a member of the WNBA's Chicago Sky and a COVID-19 survivor, discusses the toll the virus took on her and her family.
"The biggest thing is for me to use my platform as a microphone. That's the goal, be a voice for the voiceless." – @T_Cloud4.

We are both proud and humbled to welcome WNBA champion @T_Cloud4 to the family. pic.twitter.com/0NTqqWCJUi

— Converse (@Converse) June 8, 2020
Even before Floyd's death, The Players' Tribune covered racism in a way that few outlets could or would. From Kyle Korver's jarring "Privileged" to Akim Aliu's "Hockey is Not for Me," the site functions as a tuning fork to improve the pitch of an often tone-deaf industry.
When Converse and Cloud decided to pause their announcement, the Mystics' guard didn't want that pause filled with silence. In fact, that's the last thing she wanted. Her article, "Your Silence is a Knee On My Neck," was published on May 30. Converse and Cloud announced their deal on June 8.
Cloud Joins Converse Basketball's Rebirth
Cloud is the third professional basketball player to join Converse's recent revival. Converse relaunched its basketball shoe program last year. In fact, its been so long since Converse was active in basketball, people forget that Converse is where it all began.
Converse introduced the first basketball shoe in 1917. In 1921, Converse's deal with player and coach Chuck Taylor was among the first known athletic endorsement deals. In 1936, the first US Olympic basketball team wore Chucks. So did the players in the first NCAA Championship game in 1939, and in the first NBA game in 1946.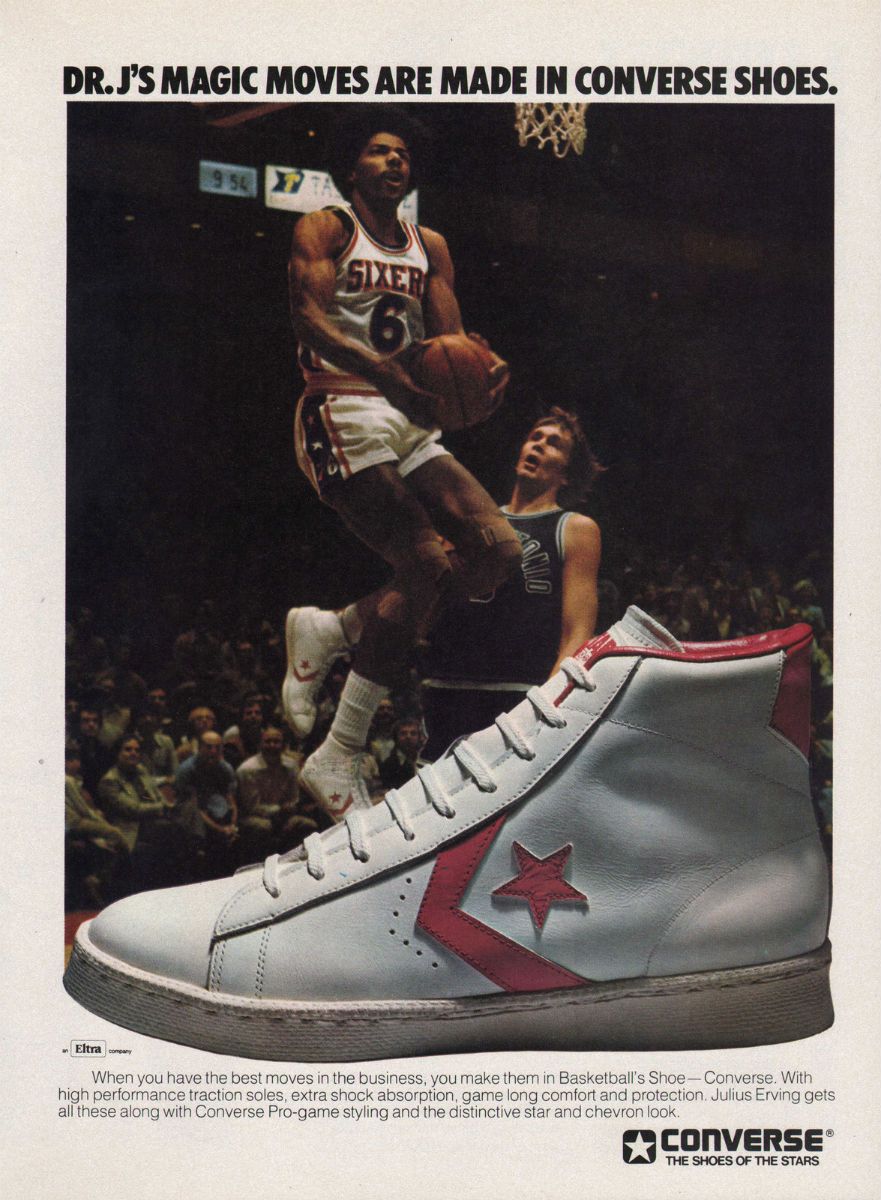 The 1970s turned out to be a banner decade for the shoe company. Chucks became the punk rock footwear of choice. Meanwhile, Converse had the good fortune to sign Julius Erving, aka Dr. J, who helped usher basketball into the modern era.
The modern era, however, eventually caught up with Converse. Competitors started making technologically advanced footwear and Converse's magical decade came to an abrupt halt. In 1979, Tree Rollins was the last player to wear Converse in an NBA game for roughly 40 years.
Last year, Converse decided to reconnect with its basketball roots. In late 2018, Converse signed Kelly Oubre Jr. of the Washington Wizards to endorse its brand off the court. After that, rumors started circulating that Converse was getting back in the game. Five months later, Converse introduced a new basketball shoe, the All-Star Pro BB.
Last month, Converse signed a multi-year deal with the Warriors' Draymond Green. With the addition of Natasha Cloud, Converse appears to be driving the lane back into basketball.