While the MLB and MLB Players Association are bogged down in tense negotiations to start the post-pandemic season, the question of where to play ball in 2020 has yet to be fully outlined. We have a few out-of-the-box ideas for the suits at MLB headquarters, including hosting games on "Baseball Island" in Hawaii, or in remote areas such as Alaska, Vermont, Maine, Montana, and Iowa. Yes, Iowa.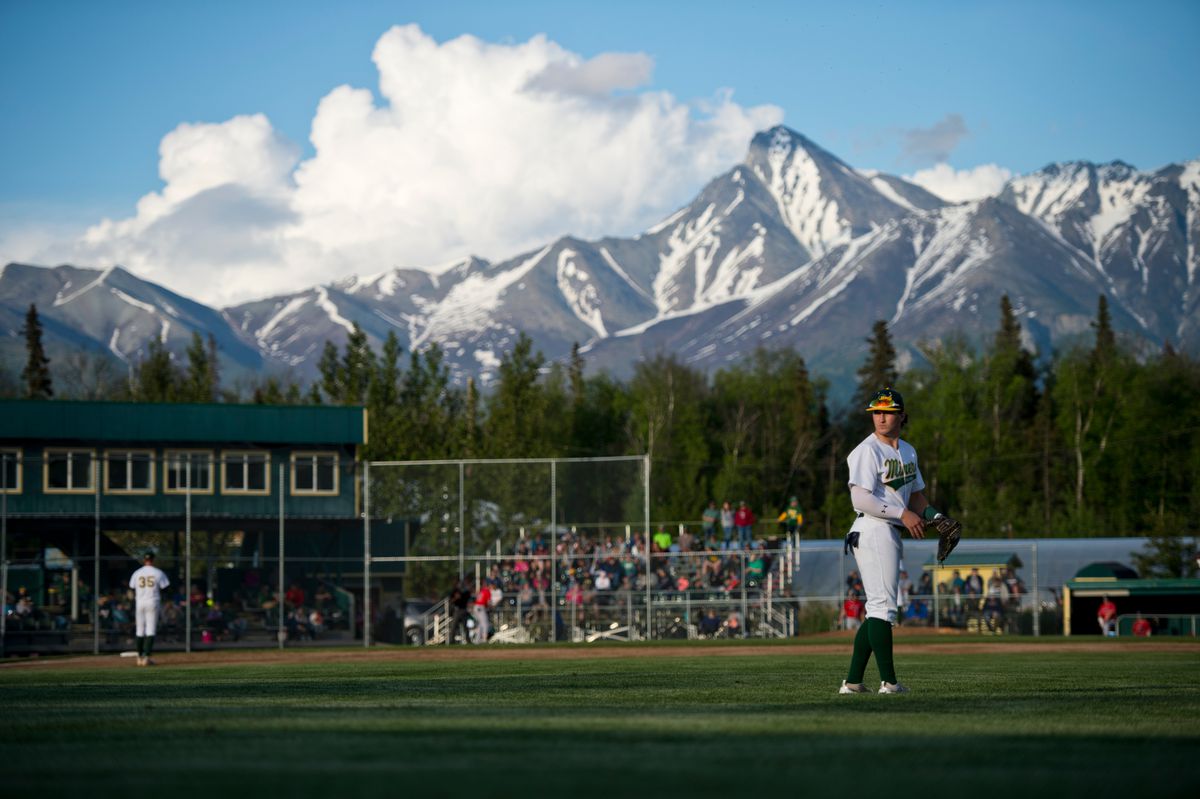 The MLB initially considered playing out the regular season at each team's spring training facility. At the start of the pandemic in March, both Florida and Arizona were among the states reporting the fewest number of COVID-19 cases. In one sense, it made sense for players and coaches to play in those states while adopting new divisions (Cactus League and Grapefruit League) based on spring training locations. If that happened, the league would have been split between East Coast and West Coast/Midwest teams.
In March, Texas also reported a low number of coronavirus cases. At that juncture, the MLB considered three primary locations for games, and added Texas to the mix with Arizona and Florida.
The most recent concept out of MLB's HQ includes three regional divisions. All of the teams in the AL East and NL East would play in the same division. The same would apply to the AL Central and NL Central, along with the AL West and NL West.
For a change of pace, how about moving baseball games to remote parts of the country that don't have pro sports teams, and that also have a low incident of COVID-19 cases? How about creating a self-contained "Baseball Island" bubble?
Alaska: Buy Me Some Peanuts and Eskimo Ice Cream
When you think about sports in Alaska, canines come to mind. Alaska hosts the Iditarod, an annual sled dog race from Anchorage to Nome. They also welcome college basketball teams from the lower 48 with the Great Alaskan Shootout preseason tournament.
In the summers, Alaska has more than two months worth of uninterrupted daylight. That translates into unlimited day games. The "Midnight Sun" poses a huge challenge for players, however, causing insomnia and screwing up circadian rhythms.
Hawaii: Bat Flips and Shakas
Dana White has UFC Island at Yas Island in Abu Dhabi, but how about Rob Manfred's Baseball Island in Hawaii?
NBA players are freaking out about the logistics of the playoff bubble in Orlando, but the best way to quarantine everyone properly would be to put them on an island. Hawaii has a couple of islands that would be ideal spots for MLB.
Aside from surfing, Hawaiians love baseball. Hawaiian little league baseball teams have participated in the Little League World Series in the past. Many baseball fans from Hawaii take long airplane trips to catch games on the West Coast in Seattle, San Francisco, and Los Angeles.
Iowa: If You Build It, They Will Come
One of the disappointing aspects of the delay of the 2020 MLB season includes the cancellation of a Yankees/White Sox game on the "Field of Dreams" diamond in Iowa.
So, why not plow over a bunch more cornfields and host the entire MLB? Kevin Costner can throw out the first pitch, and they'll have actors dressed up as ghosts of the Chicago Blacksox (in masks, of course).
Maine: Dreamcatchers
Lobsters and Stephen King come to mind when you utter Maine. If you're looking for remote islands, Maine has its fair share that could be a viable option for Baseball Island. But, just avoid certain parts of the forest. Over 90% of Maine contains forests. Depending on where you go and who you talk to, the woods have been haunted for centuries.
But everyone should be cool so long as ballplayers avoid pet cemeteries, clowns, pyromaniac children with telekinesis, and Saint Bernard dogs named Cujo.
Montana: Lucy in the Big Sky with Baseball Diamonds
The population is so low in Montana that they don't have speed limits. (Editor's Note: Sadly, this used to be the case.) The vast outdoors of Montana offers postcard-like views with ample wildlife.
Beware of bears. That might be the biggest risk for baseball in the Big Sky state. Instead of irate fans pelting the visiting bullpen with beer cans, there's a potential for a bear mauling a middle reliever.
New Mexico: Project Blue Book
If you're a fan of the "X-Files", then you're well aware of the relationship between New Mexico and extra-terrestrials.
Minor league baseball has been in New Mexico longer than the so-called Roswell Incident of 1947 when a UFO allegedly crashed on the outskirts of town.
Roswell would be a cool spot to host night games for the long-shot chance there's another UFO sighting. Aside from Roswell, there are plenty of other cool spots in New Mexico that would make for some great background viewing, including Santa Fe, Taos, Albuquerque, Ruidoso, Tucumcari, Las Cruces, and Truth or Consequences.
Oklahoma: Where Legends Are Born
Baseball has deep roots in Oklahoma. Numerous outstanding baseball players, many with colorful nicknames, grew up in the Sooner State. That prestigious list of Hall of Famers includes the legendary Mickey Mantle, Warren Spahn, Johnny Bench, Dizzy Dean, Willie Stargell, Ferguson Jenkins, "Iron Man" Joe McGinnity, "Bullet" Joe Rogan, Paul "Big Poison" Waner, and Carl Hubbell.
Other ex-MLB players from Oklahoma included Toronto Blue Jays star Joe Carter, Yankees player and announcer Bobby Murcer, and Harlond Clift
There's no shortage of other former Okie big-league ballplayers with cool and iconic names like Rube Foster, Rip Radcliff, UL Washington, Pepper Martin, Clete Boyer, Eddie "Knucklefish" Fisher, Newt "Colt" Allen, "Diamond Jim" Gentile, and Lloyd "Little Poison" Waner.
Vermont: Land of Gamehenge
When you think of Vermont, three things often come to mind: Ben and Jerry's ice cream, the jam band Phish, and Bernie Sanders.
Sanders often jokes that he comes from a state with more cows than people. If you've never been to Vermont, it's located in a beautiful part of the country known as the "Northeast Kingdom," which is nestled along the Canadian border.
If Phish can convince local farmers to allow them to host a music festival in the middle of nowhere for 80,000 hippies, then MLB can definitely bring big-city baseball to the lush green mountains of Vermont. Ben and Jerry's Field has a nice ring to it. Baseball players in Vermont can wear tie-dyed uniforms. Bernie Sanders will throw out the first ceremonial pitch. Jon "Fish" Fishman (Phish's drummer) will perform the national anthem on a vacuum cleaner.
Wyoming: Cowboy Ball
Wyoming, also known as cowboy country, is the home state of former big-league pitcher Tom Browning. Browning tossed a perfect game in 1988 for the Cincinnati Reds. He became the 12th MLB pitcher in history to achieve the super-rare feat.
Players can don throwback uniforms from the early 1900s and play doubleheaders in tiny towns scattered across the state. It could feel like the Cape Cod League with quaint towns hosting games in towns throughout Wyoming, including Lander, Ten Sleep, Buffalo, Centennial, Newcastle, Sundance, Cody, and Dubois.