Every summer, 10 teams of college ballplayers scattered around in various beach towns compete in the Cape Cod Baseball League (CCBL) in Massachusetts. Now, due to the coronavirus pandemic, officials voted unanimously to cancel the upcoming season for the first time in 75 years.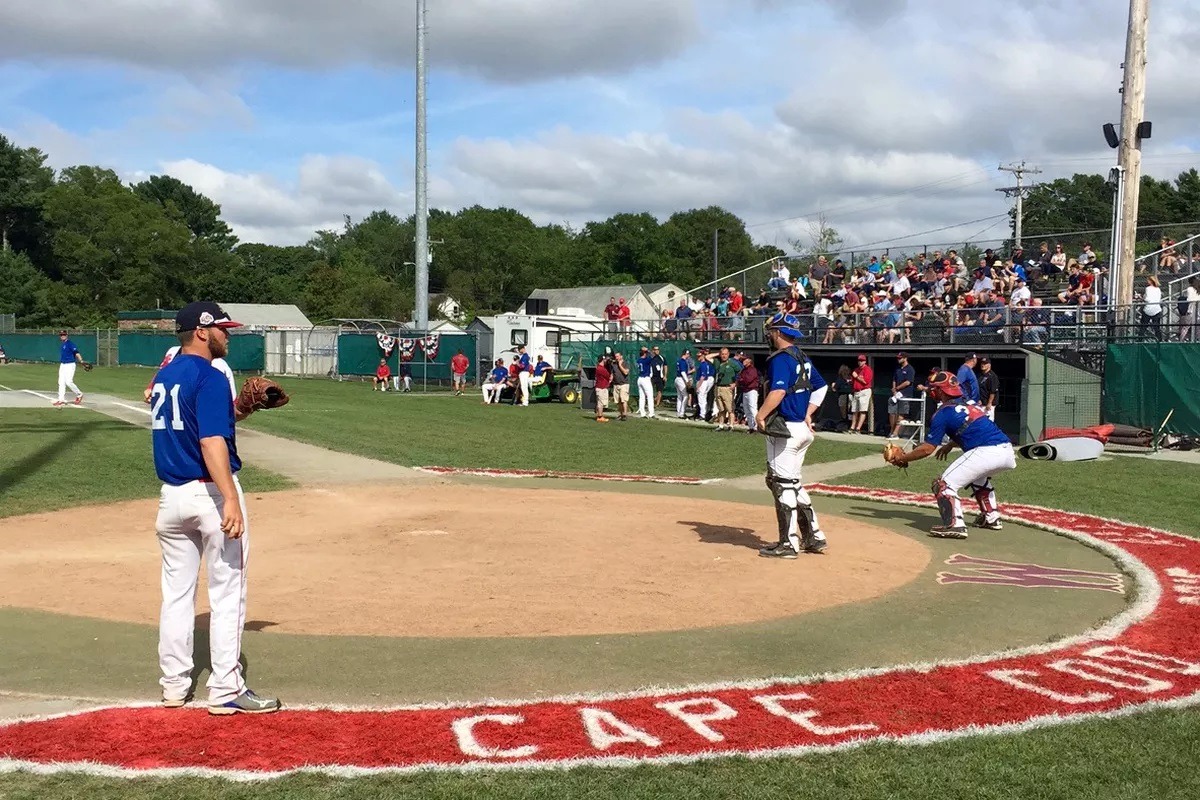 The Cape Cod Baseball League originally scheduled its opening day for June 13. The playoffs were slated for the first week in August.
2020 marks the first season in 75 years without summer games in Cape Cod. The last time the CCBL canceled its season was during World War II.
"The decision was based on the health concerns and safety needs of all involved," said the CCBL in a statement. "Following CDC guidelines and medical recommendations, the league determined it would be impossible to guarantee the safety of players, coaches, umpires, host families, volunteers, and fans during this unprecedented health crisis."
Many college players will miss out on the opportunity to impress big-league decision-makers, as every organization sends scouts to keep an eye out on future prospects.
CCBL: Wicked Fun Since 1885
The Cape Cod Baseball League originated in 1885, and more than 300 major league players cut their teeth in the popular summertime playground. The most notable alumnus of the CCL is none other than Boston Red Sox ace, Chris Sale.
The CCBL has 10 teams in two divisions. Teams used to have the same names as MLB clubs, but the copyright police got involved in 2008, and teams switched their names. Only the Red Sox and Braves (teams that originated in Boston) kept their nicknames by paying the MLB's licensing fee.
---
West Division: Bourne Braves, Cotuit Kettleers, Falmouth Commodores, Hyannis Harbor Hawks, Wareham Gateman
East Division: Orleans Firebirds, Chatham Anglers, Brewster Whitecaps, Harwich Mariners, Yarmouth–Dennis Red Sox
---
Players traditionally stay with host families or locals who love baseball, and each town took in ballplayers like they were their own children. Turnout for the games is always high. Teams play in a wide array of ballparks ranging for a legit minor league stadium to a grammar school ball field that typically hosts local little leaguers. The Bourne Braves host home games at a local high school, while the Brewster Whitecaps play their home games at an elementary school.
"I don't think we're going to take a day of baseball for granted ever again, ever," said Kelly Nicholson, manager of the Orleans Firebirds. "We're going to appreciate it even more than we already do, if that's possible."
A Tradition of Wood Bats
The Cape Cod League has played games with wooden bats since 1985. For many college stars, it would be the first time they transitioned from aluminum bats (used in the NCAA).
Because the minor and major leagues prohibit metal bats, it's an important skill to develop, and some sluggers have failed to make the proper adjustment when they moved up to the next level. That's one reason why scouts pay extra attention to the Cape Cod League every summer. They get an up-close glimpse on which prospects might struggle adjusting to wood.
With the pandemic causing officials to cancel the Cape Cod Baseball League, it could also be detrimental for budding stars. It also limits opportunities for players to dazzle scouts or expose their weaknesses (like aversion to wood bats).
Did you know? Hollywood used the Cape Cod Baseball League as a backdrop to a romantic comedy film. "Summer Catch" is a 2001 rom-com, directed by Mike Tollin ("Varsity Blues," "Coach Carter") starring Freddie Prinze Jr and Jessica Biel. Don't mention the film to any Cape Cod locals, however — the film shot on location in North Carolina instead of on the actual Cape.